Blog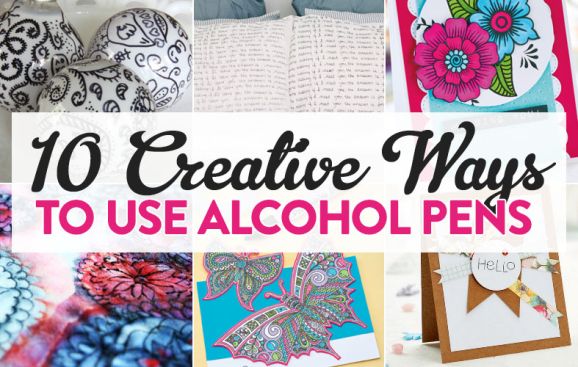 Alcohol pens, unlike their water-based cousins, are perfect for merging colours together by using either a blender marker, rubbing alcohol or running a colour between two shades. These techniques are suitable for a range of materials and can be used for making card toppers, tie-dyed fabrics, pretty ceramics and more. We've rounded up a few of the most creative ideas out there – just make sure that you work in a well-ventilated area!
If you want to find out more about how to use alcohol-based pens, Spectrum Noir has an FAQ with lots of handy tips and tricks that's worth a read.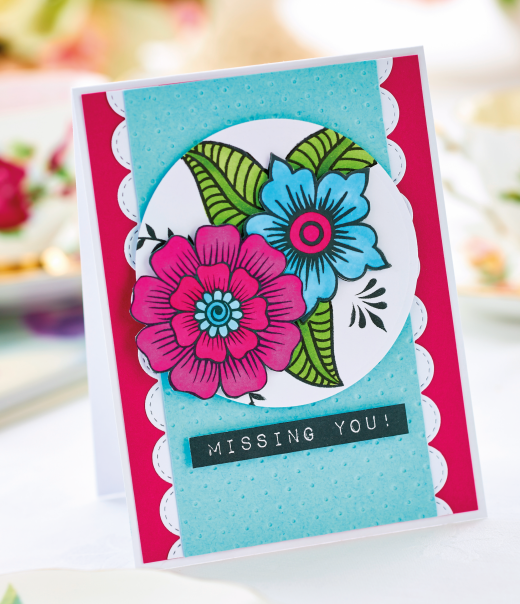 Alcohol pens are ideal for creating bold, professional-looking cards, and this floral one certainly fits the bill. Try stamping motifs directly onto marker paper (which is designed to get the best results from these type of pens), then matt onto card to make sturdy toppers.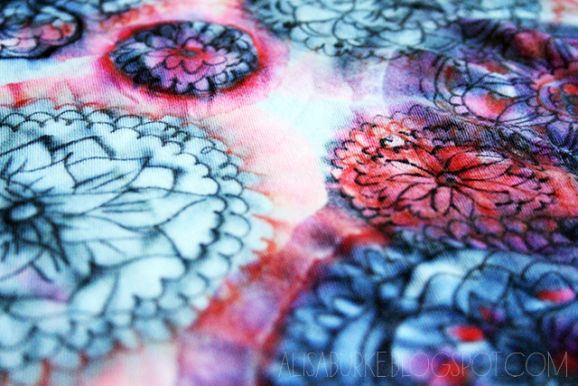 Give your wardrobe an update by using Sharpie pens to decorate a top! To wash, put the shirt through a cold cycle in your machine with a little detergent. You can also leave it to soak in a salt bath to help set the colour, too.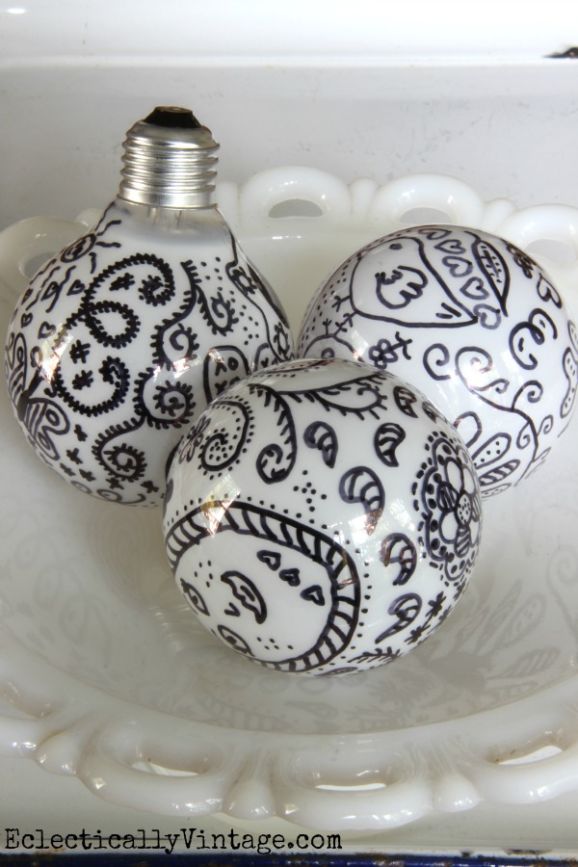 These doodled light bulbs won't project funky patterns onto your walls, but they do look stunning when illuminated. You don't have to stick with black either – choose whatever colour you wish.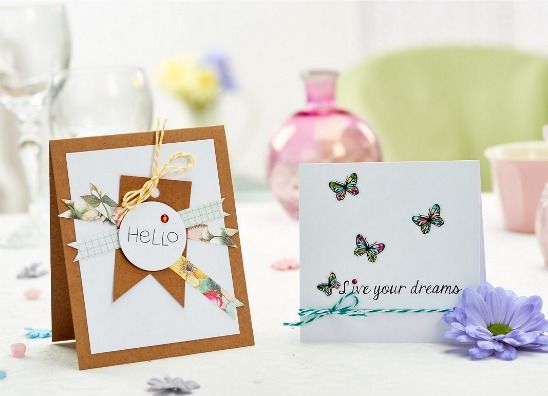 Sometimes all you need is a few bright motifs to create an effective greeting. This design, for example, has four stamped butterflies shaded in with ProMarkers and looks incredibly effective.
This tutorial from Spectrum Noir shows you how to use their pens to create a night sky that's full of depth and tone. The bird is drawn on first and filled in using a similar blending technique.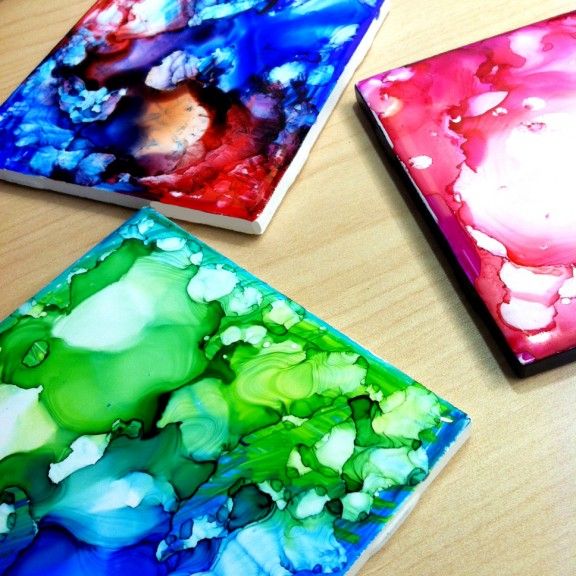 All you have to do to make these coasters is scribble a few Sharpie colours onto ceramic square tops, spritz with rubbing alcohol, then spray with a fixative before applying a coat of varnish.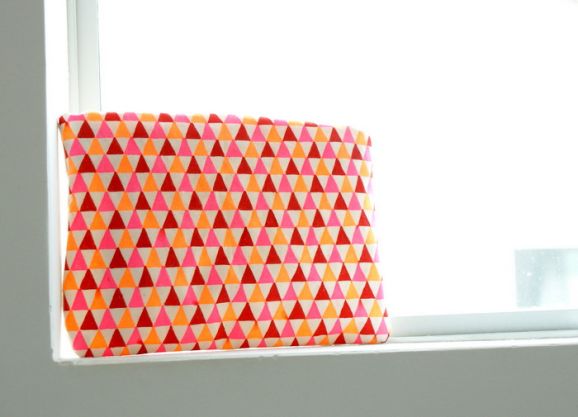 Draw lots of little triangles onto material to recreate this clever accessory. Fabric pens have been used here, but you can use normal pens and set the ink as for the Sharpie top tutorial.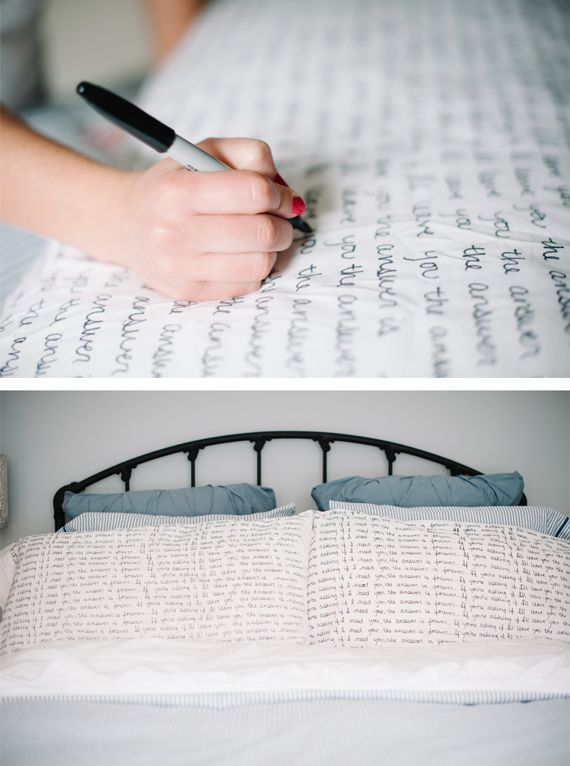 Add personal sentiments onto pillowcases by following the steps in this project. Make sure to practise your writing on a sheet of paper first before slipping a piece of cardboard inside the pillow, then compose your messages on the front. Leave to dry and set as for the shirt.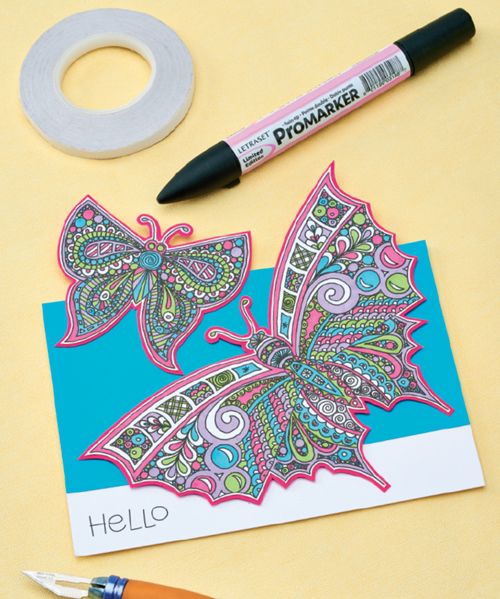 Make a bold, vibrant butterfly greeting by downloading and using our template. You could also print it off onto marker paper and just have it on-hand to colour in when you feel like putting a little time aside to relax.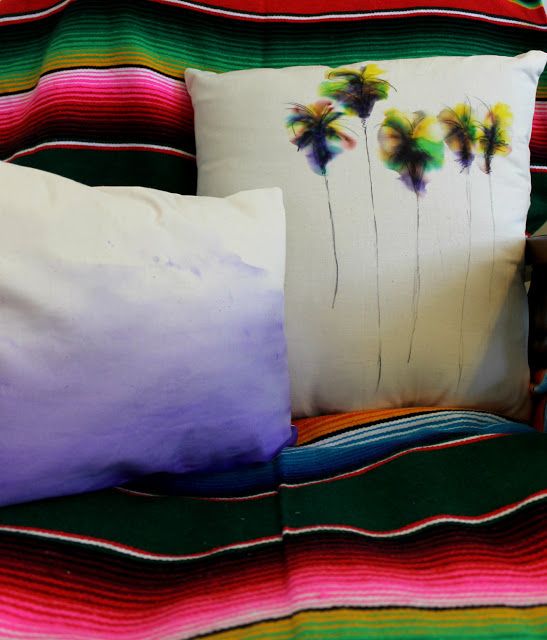 Create some Anthropologie-inspired cushions with this fab tutorial! It's a great project to give old, plain fabric covers an update.

If you love the idea of decorating an array of pretty papers by blending alcohol pens together, then our selection of colouring pages is just what you need. Find them here.

Busymitts
Share your makes