Tagged Content:
Articles tagged with "drawing"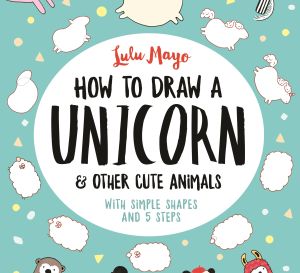 Learn how to draw a unicorn with this simple tutorial and you'll certainly be the envy of all your crafty pals!
How to Draw a Unicorn and Other Animals by Lulu Mayo (£9.99, Buster Books).
Download now »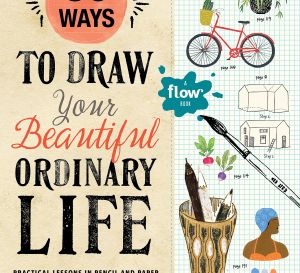 50 Ways to Draw Your Beautiful, Ordinary Life contains 50 easy, illustrated step-by-step lessons on how to draw a whimsically curated list of the things we see and interact with every day: a bouquet of flowers, a watering can, a cat, mittens, favorite plants and vegetables, a cup and saucer, a kitchen table, the list goes on and on. The lessons take us line by line from early sketch to finished drawing, with space alongside for the reader to draw the same. And unlike other beginner's drawing guides, every lesson stems from each artist's particular sensibility. This book is not about learning shapes, but how to create beautiful images with quirkiness and personality. The focus is not on perspective or shading, but the mindful pleasures of doing creative work.
We're offering our crafty readers an extract so you can learn how to draw your very own sewing box from start to finish!
Extracted from 50 Ways to Draw Your Beautiful, Ordinary Life by Irene Smit and Astrid van der Hulst (Workman). © 2018. Illustrations by Annemoon van Steen
Download now »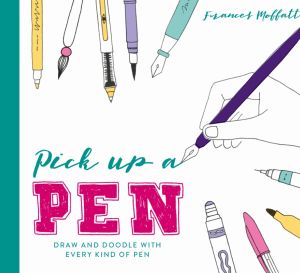 Put pen to paper and create some magic! They are more than just a tool for writing things down, or doodling, or scribbling; pens are the best way to express our feelings and communicate ideas. Pick Up a Pen is full of arty bits, nifty pen hacks and handwriting tips. the book also delves into the history of the pen with some fascinating facts! Just for you, we've secured a brilliant drawing guide on how to draw one of craft's favourite motifs: the bird.
Pick Up a Pen by Frances Moffatt. Published by Portico , an imprint of Pavilion Books. £9.99.
Download now »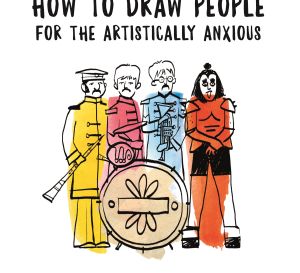 Tags:
Learn to draw people of all shapes and sizes with this fun and quirky fill-in book, designed to ease the 'Artistically Anxious' into drawing. Each spread features a colourful watercolour outline of a person or a selection of people, with humorous suggestions of features to copy. No need to worry about wonky lines, weird features, smudges or scribbles as every stroke of your pen adds personality and flair.
Download now »
D is for Doodling by Chellie Carroll is a modern take on pattern and design, with gorgeous graphic-style artwork to inspire the imagination. From a starting point of simple shapes and outlines, produce striking, stunning art as you embellish, decorate, colour and complete the page. Each themed section is accompanied by an inspiring quote; chosen from an international array of writers on topics such as trees, mountains and flowers.
Download now »
Tags:
Turn vintage whimsy into the perfect Mother's Day gift using Sharon Bennett's dainty artwork
View project »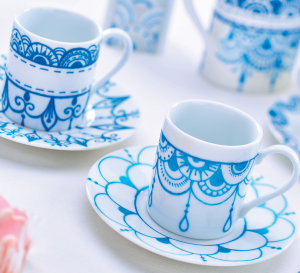 Use our guides to paint traditional blue patterns onto china using Posca pens
Download now »