Blog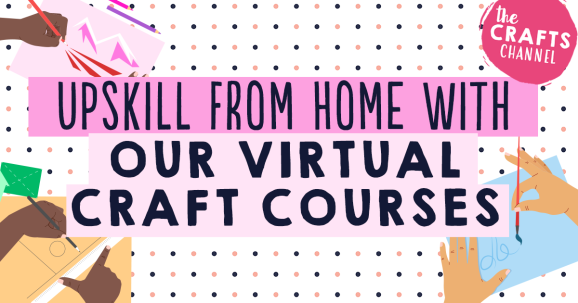 From the comfort of your craft room, get creative alongside The Crafts Channel demonstrator Corinne Bradd as she guides you through multiple techniques. Our new self-paced virtual craft courses each include ten or more video tutorials, covering a range of crafts from cardmaking to mixed media, stamping, die cutting and colouring. What's more, we've put together bonus download packs filled with free printables and projects to get the most out of your learning.
Become A Better Cardmaker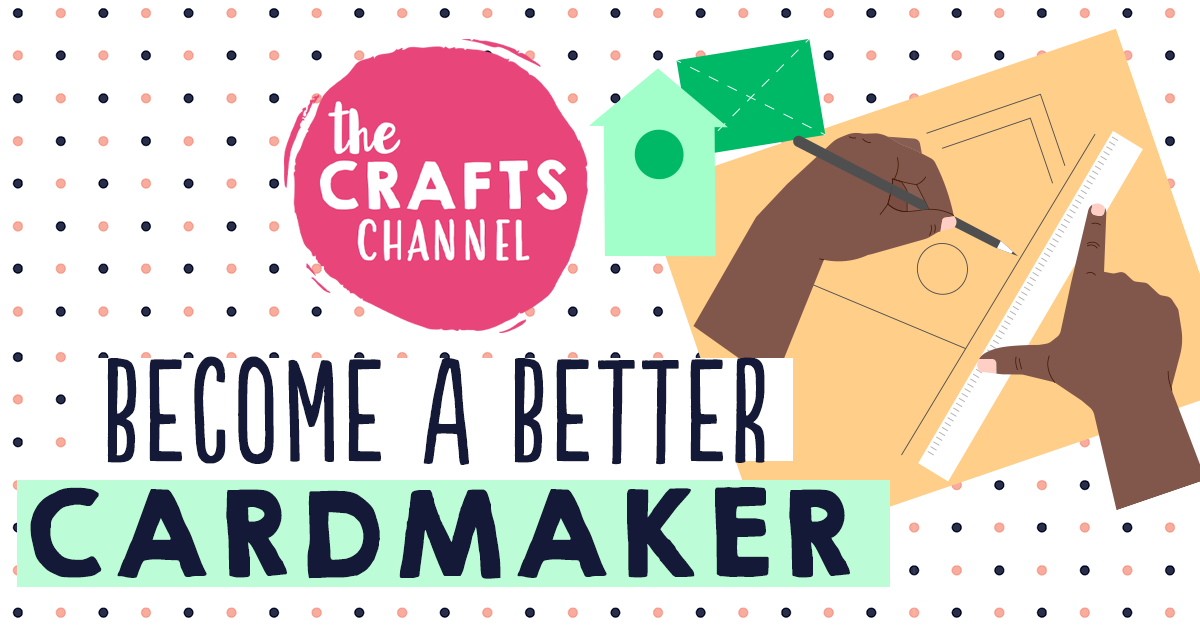 In this 10-part video course, expect to take your cardmaking knowledge up a notch with expert techniques. Say goodbye to standard tent and side-folding greetings, and learn how to craft various card styles, from mind-boggling neverending cards to hexaflexagon designs, flip cards, gatefolds and much more. Plus, Corinne Bradd offers up her savvy batch making and stash-busting hacks for some quick and easy no-waste crafting. Click here to start your course today!
BONUS Download bundle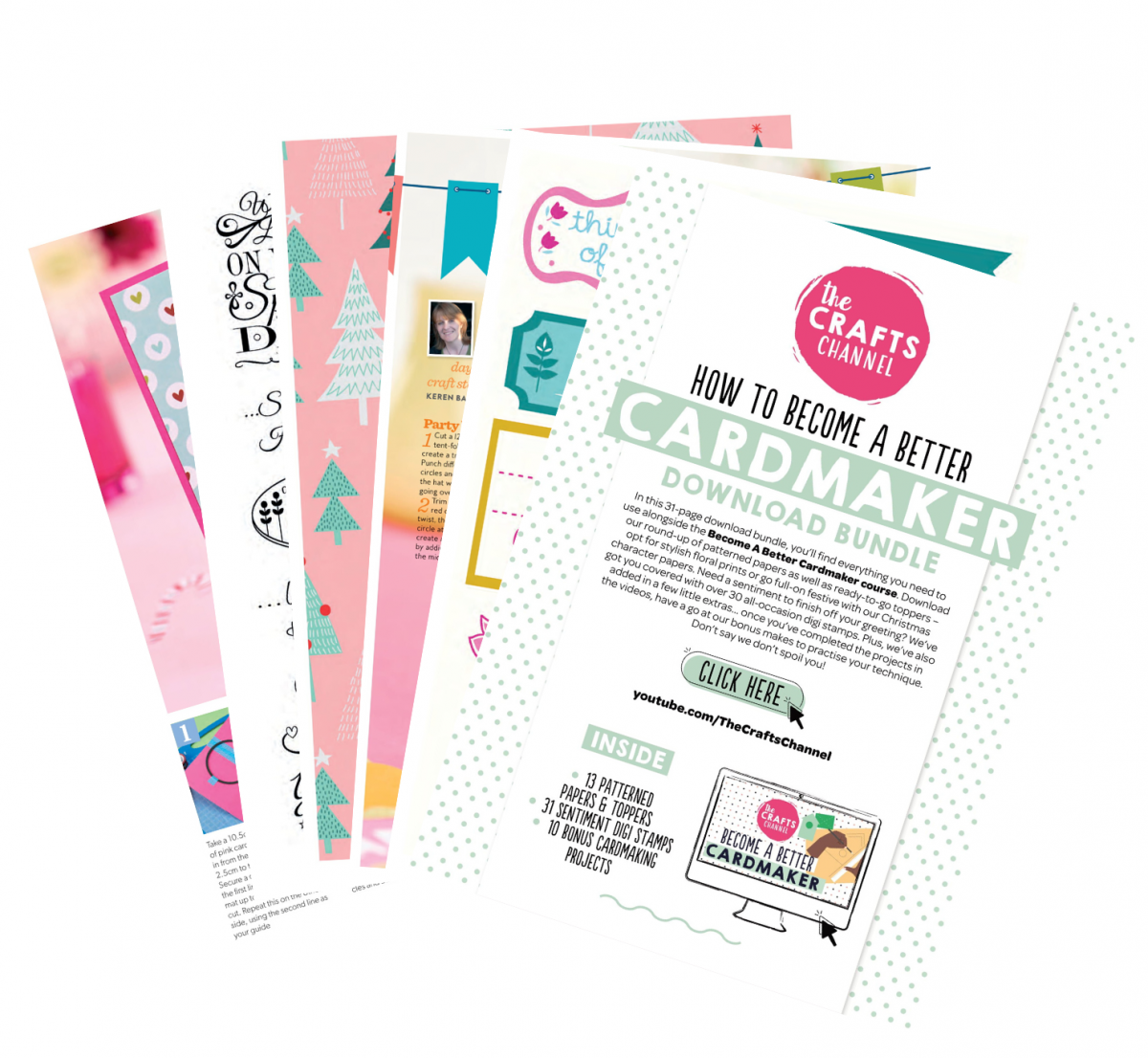 Download your all-complete download pack for free right here and use alongside the Become A Better Cardmaker course. Enjoy our round-up of patterned papers, as well as ready-to-go toppers and over 30 all-occasion digi stamps. We've also added in a few little extras – once you've completed the projects in the videos, have a go at our follow-on makes to practise your technique.
Stamp And Colour With Confidence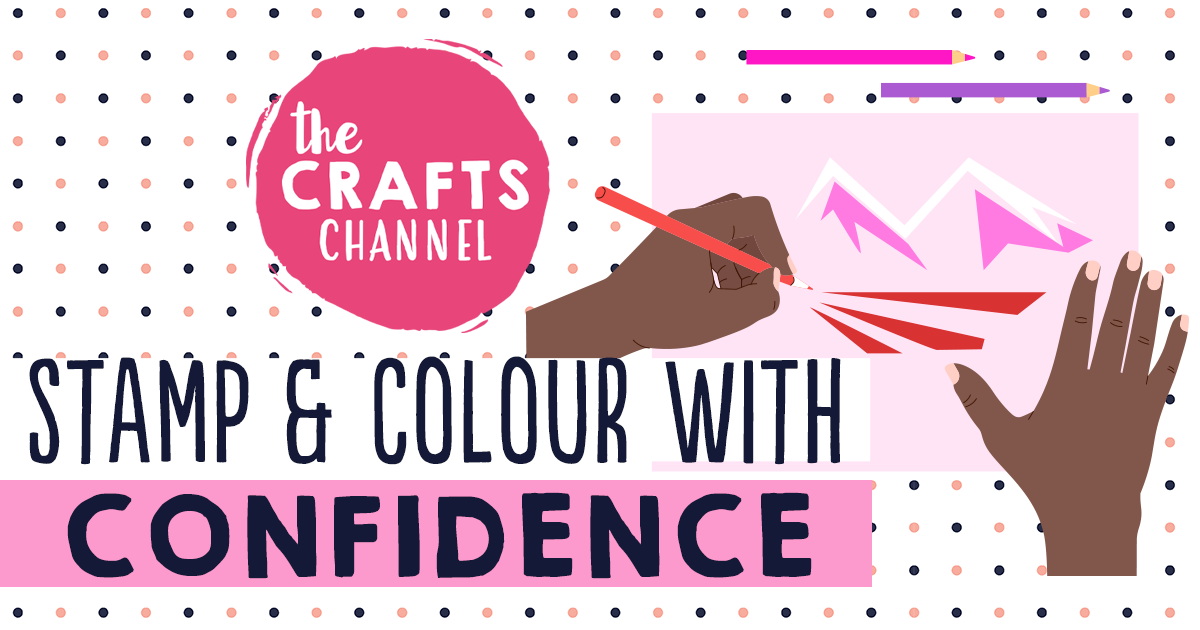 It doesn't hurt to shake up your skillset once in a while, and we can guarantee just that with our online video course, Stamp And Colour With Confidence. The incomparable Corinne Bradd – the face of The Crafts Channel – has been busy in her craft room, demonstrating various stamping, stencilling, colouring and embossing techniques just for you. Become a pro at masking, discover the ins-and-outs of your marker pens, get to grips with alphabet stamping, and so much more. Click here to start your course today!
BONUS Download bundle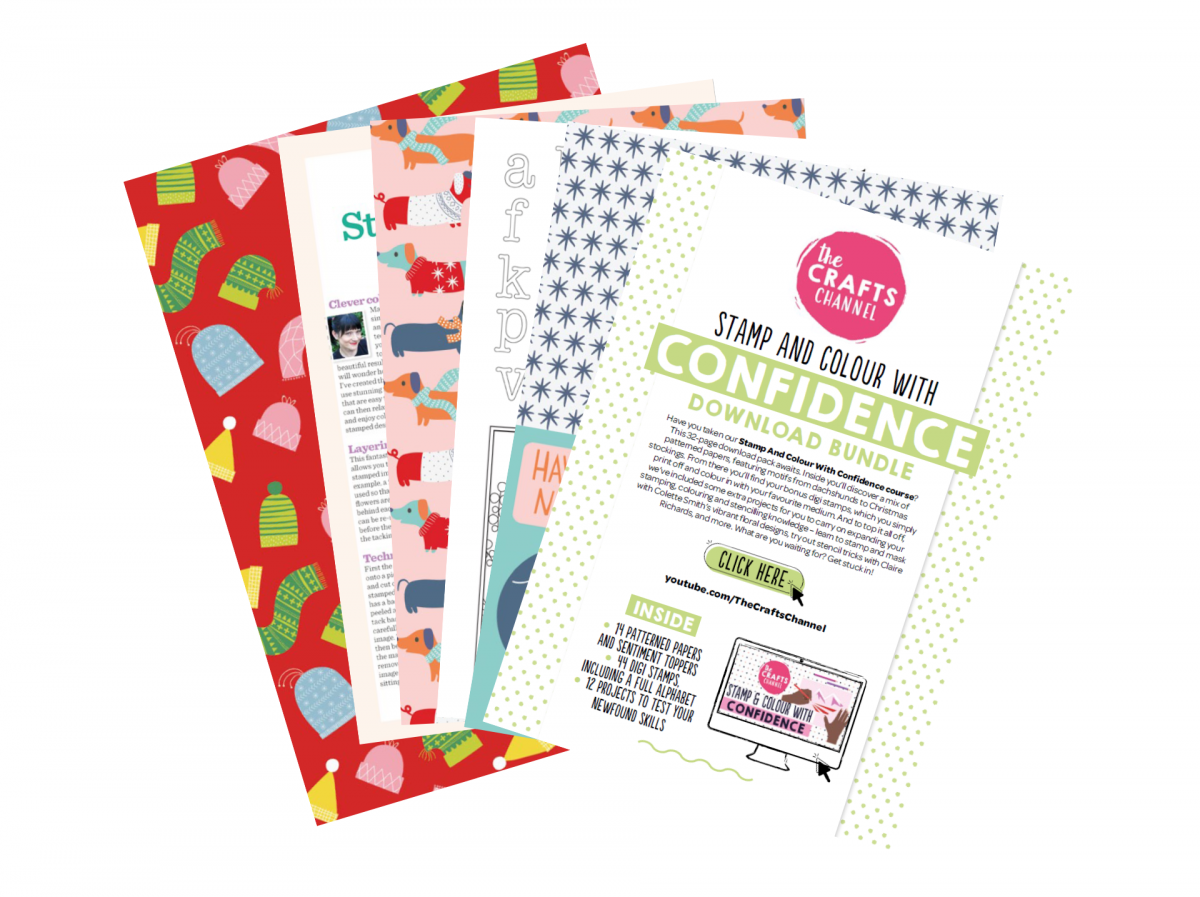 Download your resource bundle to use alongside the Stamp And Colour With Confidence video course. We've gathered together 14 papers, six sentiment toppers, 44 digi stamps (including a full alphabet!) and 12 projects so you won't be short for printables and plenty of inspiration. Go on, get stuck in…
Die-Cutting Masterclass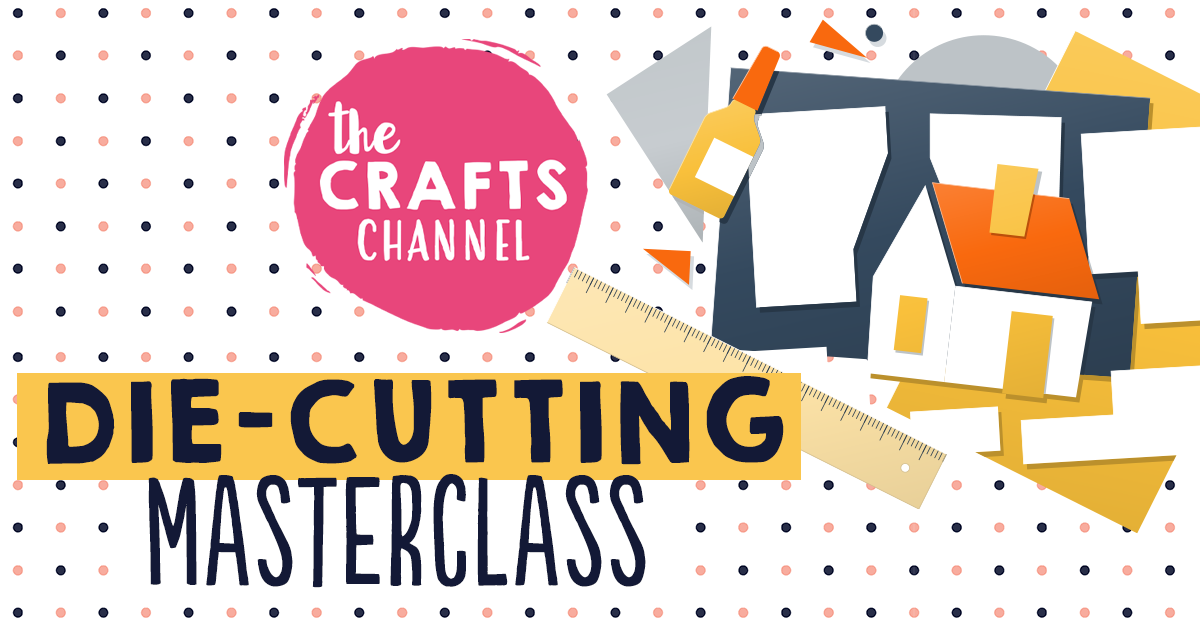 Get to grips with one of crafting's most essential techniques with Corinne's clear and concise breakdowns. Featuring breakdowns on how to create intricate die-cuts, doilies, layered elements, floral motifs, partial die-cutting, hexagon patchwork patterns, faux chipboard die-cuts, using nesting dies and more, you'll be well set on your journey to become a method master. Click here to start your new crafting journey today.
BONUS Download bundle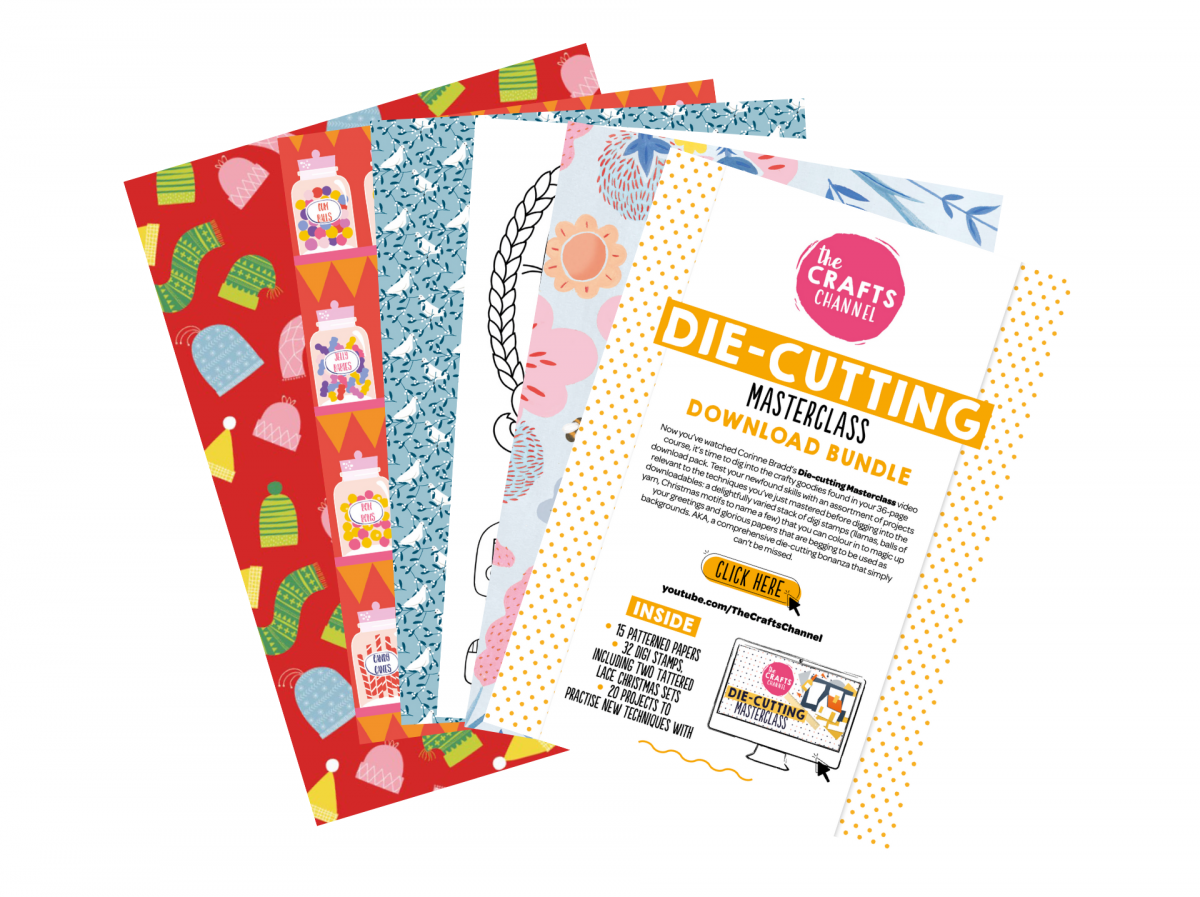 Download your bumper resource bundle to get access to over 30 pages of crafty goodness. Pretty papers, a smorgasbord of digi stamp downloadables and a smattering of easy-to-follow projects make up this collection of instant inspo.
Become An Eco-friendly Crafter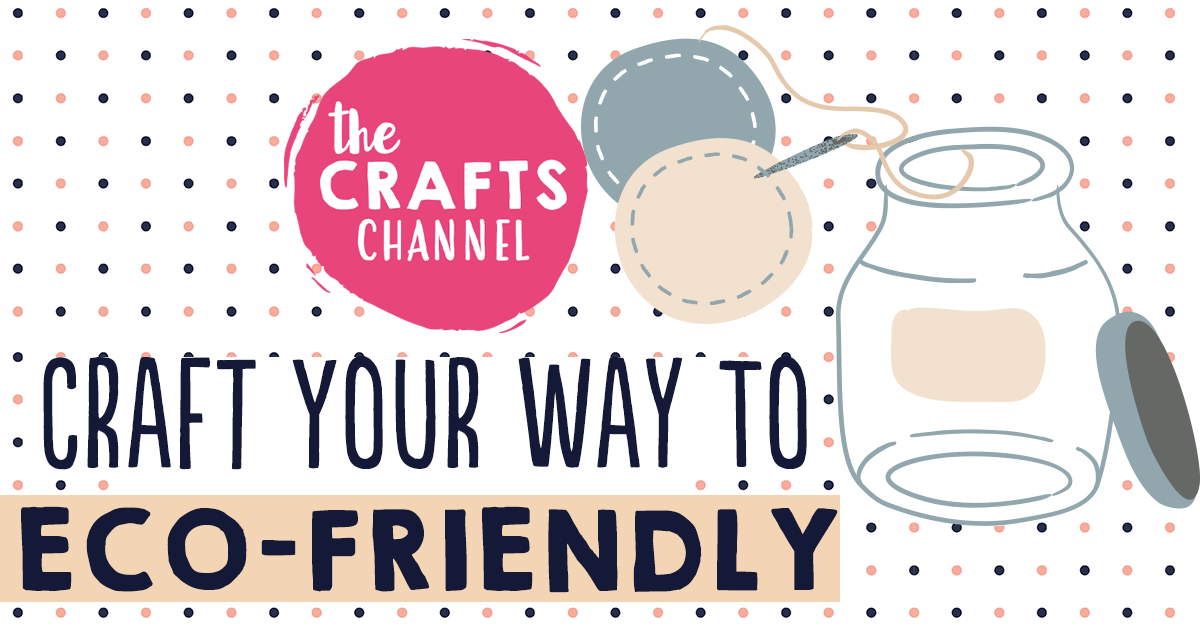 Handmade is always best in our eyes, especially when it comes to doing our bit to cut down on single-use plastics. Need a new dish cloth? Make your own and reuse it. Run out of make-up remover pads? We show you DIY alternatives that you'll never need to toss again! These are just a couple of projects to master alongside The Crafts Channel demonstrator Corinne Bradd in your Become An Eco-friendly Crafter video course!
BONUS Download bundle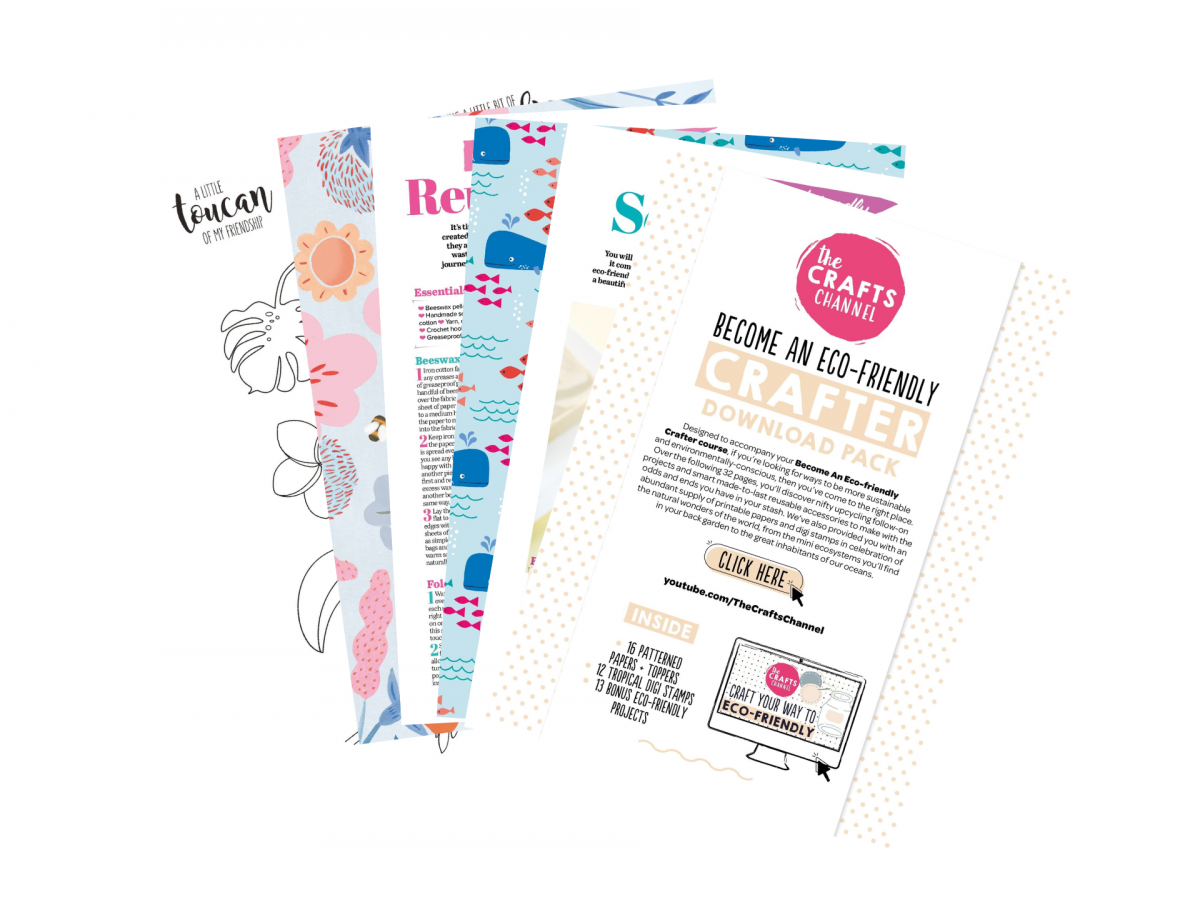 Download your bumper digi pack for nifty upcycling follow-on projects and smart made-to-last reusable accessories to make with the odds and ends you have in your stash. We've also provided you with an abundant supply of printable papers and digi stamps!
Visit The Crafts Channel for more video demonstrations that are jam-packed with ideas and inspiration for you to try - all from the comfort of your own home!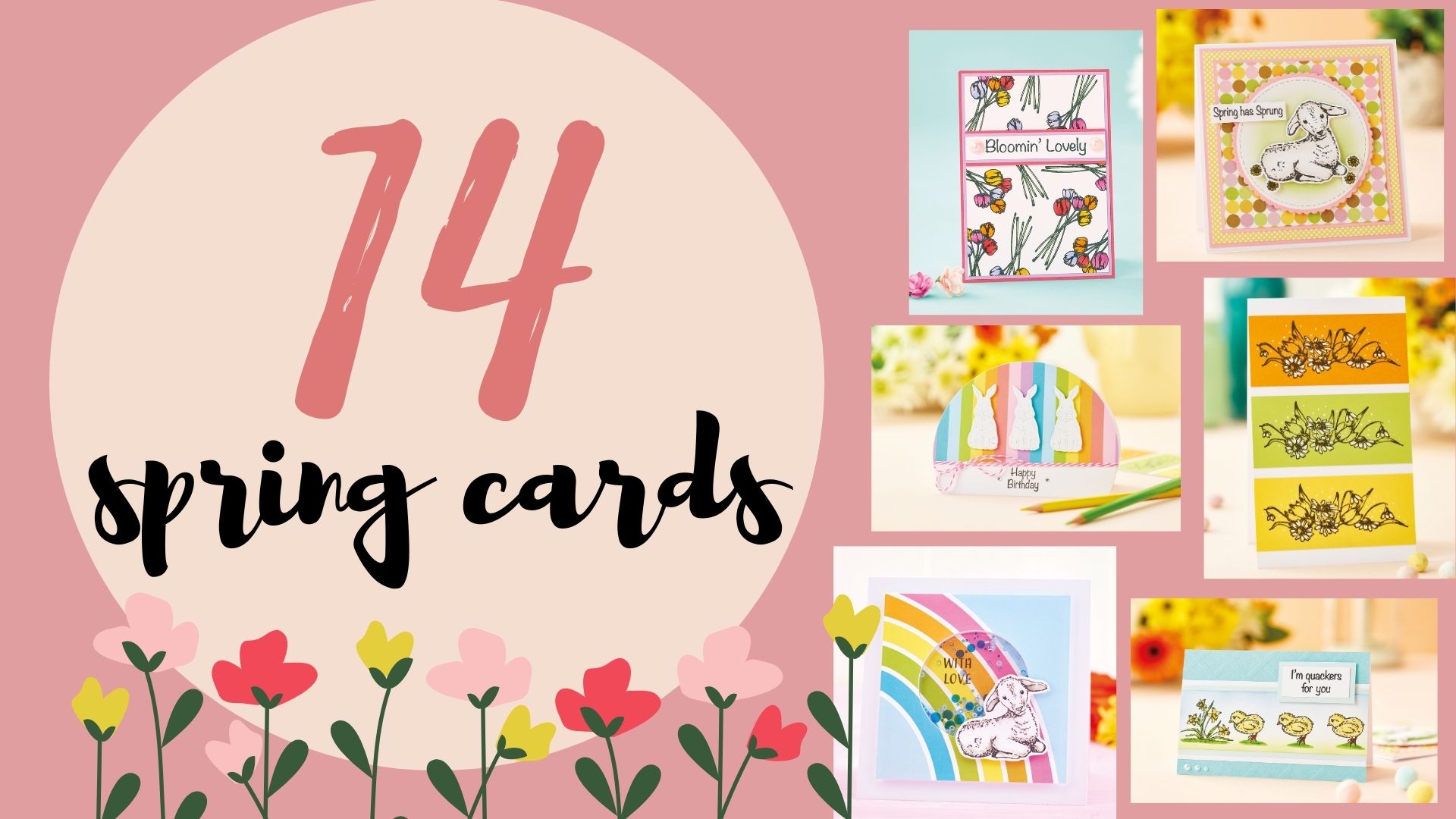 Busymitts
Share your makes