Blog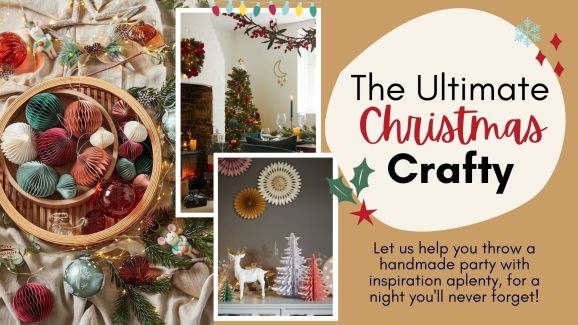 The run up to the festive season is the perfect time to get creative, and this year will be particularly special as we can finally celebrate with loved ones again. We've rounded up a selection of our favourite projects and best buys to help you throw incredible celebrations, and the best part is they also make truly unique keepsakes that can be treasured for many years to come. From place settings to centrepieces and table runners, achieve the decorations you've always dreamed of and get party-ready!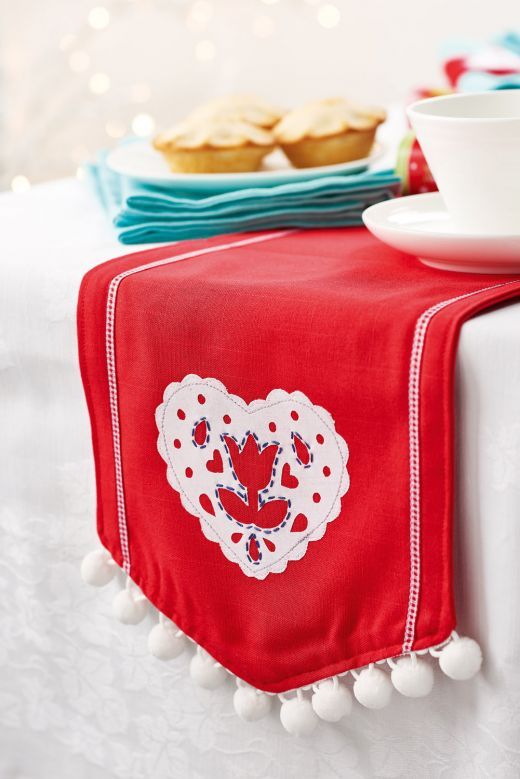 Crafts Beautiful
Festive folk art easily captures the magic of Christmas and this runner would be the perfect addition to any Yuletide dinner party.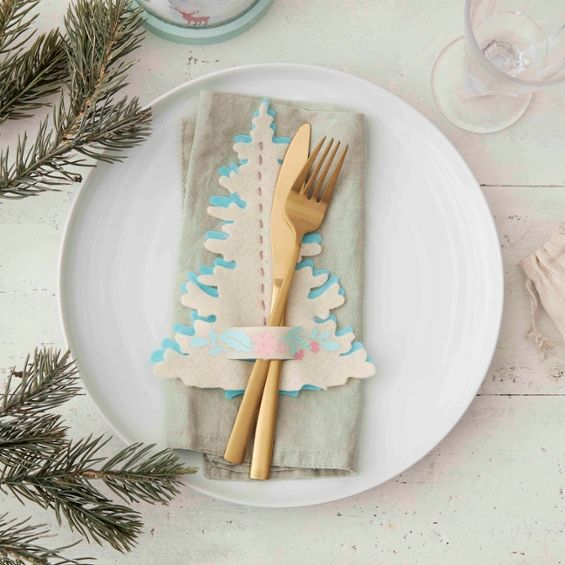 Hobbycraft
Your festive table décor won't be complete without a table setting made by you. These beautiful felt trees are a great way to keep cutlery or napkins in place at the dinner table. Use them year after year for a custom decoration that ties everything together. The place settings are easy to make – all you need is two colours of vinyl, some embroidery thread and a die-cutting machine.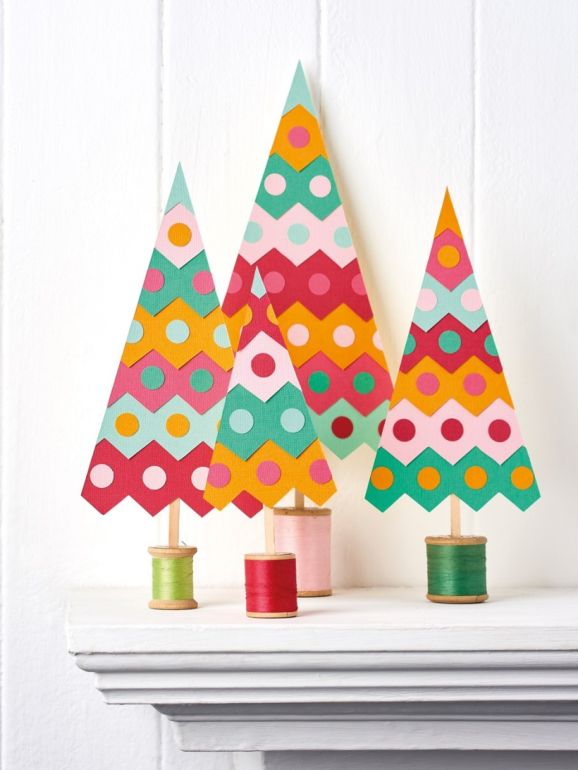 PaperCrafter
Make this homemade festive display that catches the eye and is easy peasy Christmas tree-sy! Got a gap on your mantelpiece that needs filling? Look no further.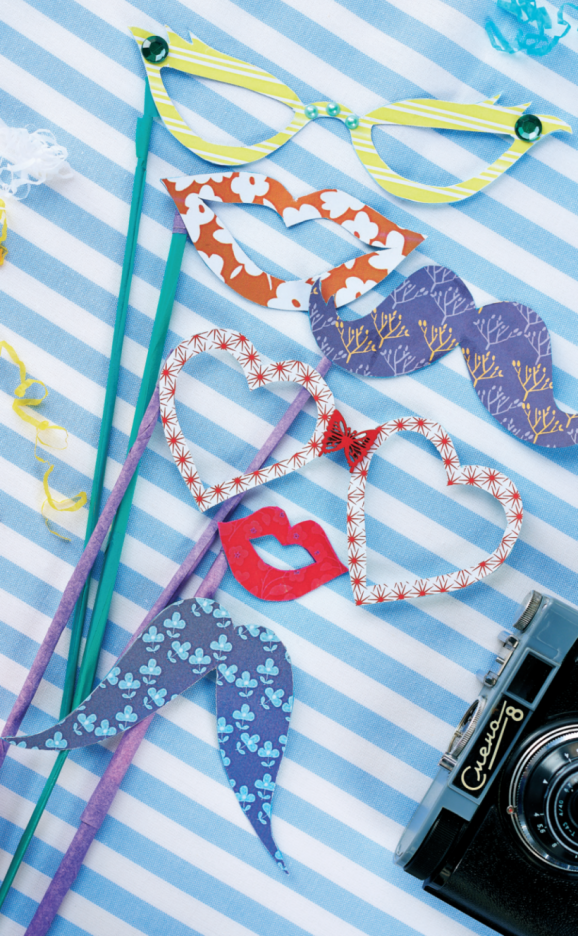 PaperCrafter
Get the party started with these paper props - the sillier the better! There's no better time to make photos than at your very own craft party!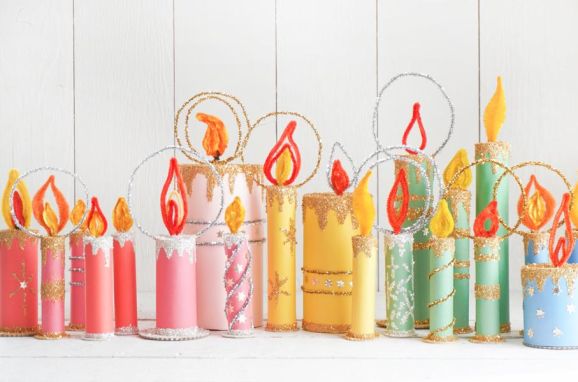 Smile Mercantile
Collect household cardboard and paper tubes to make these whimsical vintage style candle decorations for your festivities. Upcycle tubes from paper towels, toilet paper, aluminium foil
and Pringles cans, and use pipe cleaners to create the flames. Experiment with different textures to create your designs and create a group for a standout table centrepiece.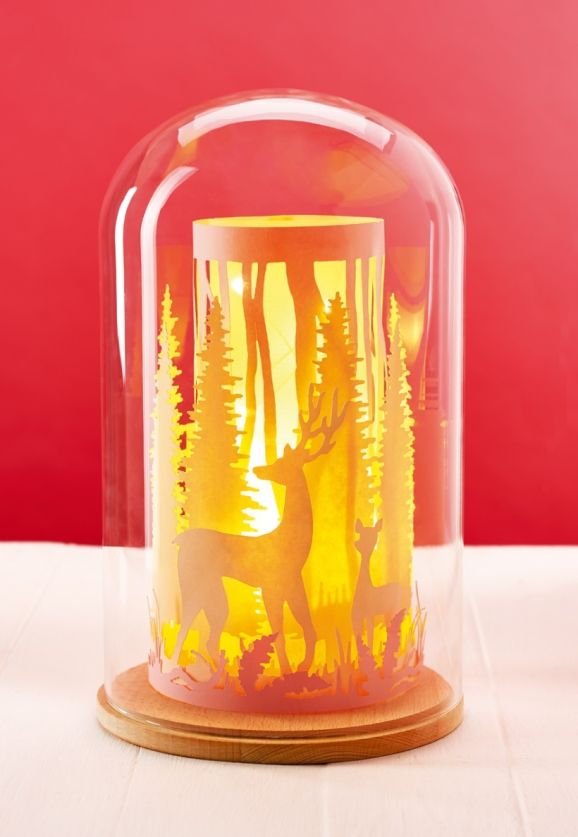 PaperCrafter
Add a warm touch to any table with this stunning illuminated papercut
dome display. Whether you choose to therapeutically make yours the traditional way with a craft knife or let your digital die-cutting machine do the work, you'll be left with a mesmerising decoration. Corinne Bradd shows you how to encase your papercut in a glass dome with fairy lights that would make an impressive centrepiece. You can even personalise your design by using different coloured card, embossing paper and building layers.
Need to make some invites for your party? Don't worry, we have you covered with a roundup of our Top 50 Christmas Cards that would be perfect!

Busymitts
Share your makes