Blog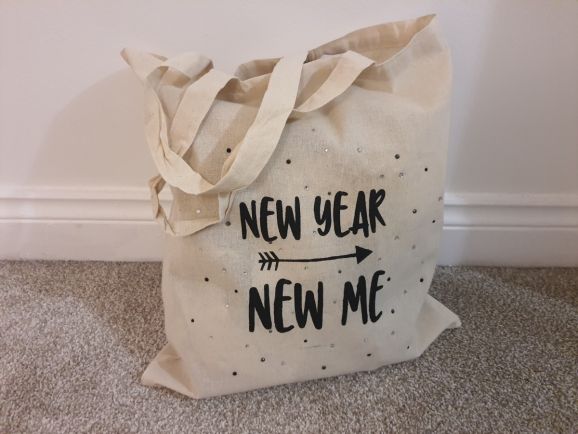 Start 2023 the crafty way by customising your own tote bag. The Silhouette digital cutting machine is so easy to use and there is a huge range of motifs to choose from in their Design Store. This project features a New Year, New Me motif but you can select any message or image you like to create personalised gifts.
We used…
Silhouette Digital Cutting Machine
Silhouette Standard Ratchet Blade
Silhouette Standard Cutting Mat
Silhouette Fabric Ink Starter Kit
Silhouette Rhinestones
Cotton Tote Bag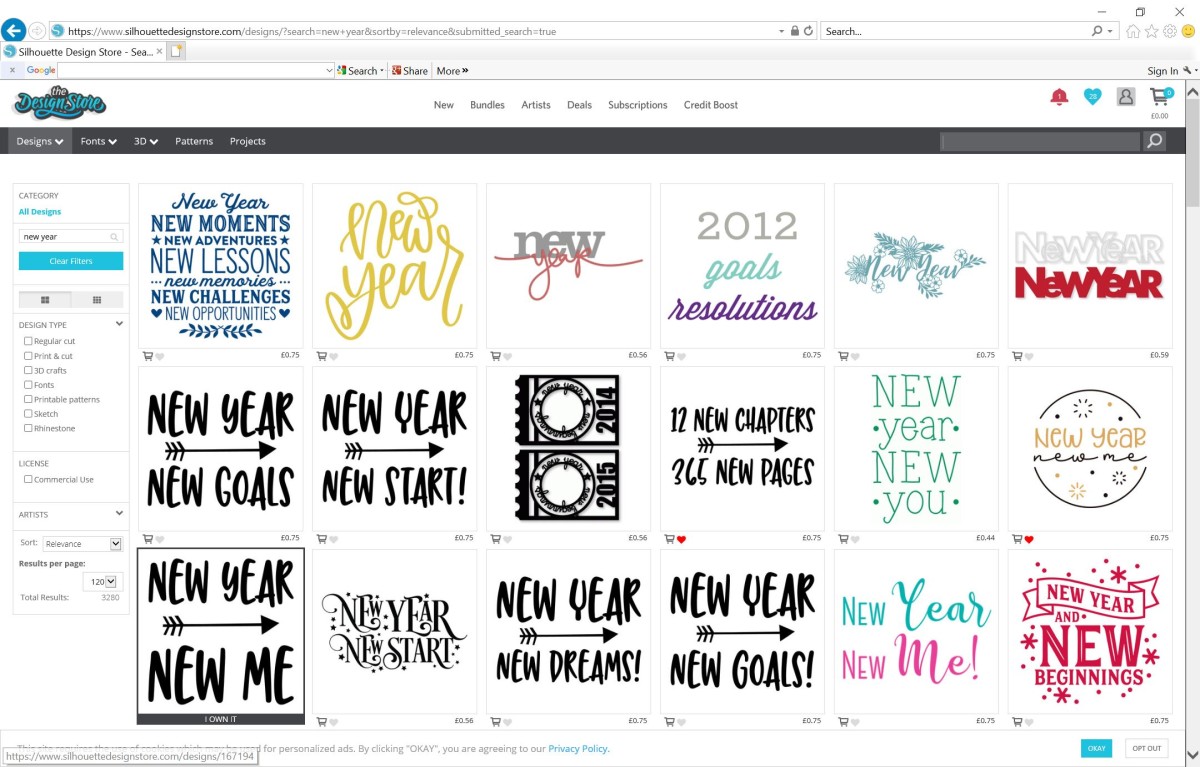 1 Select your design from the Silhouette Design Store. This project features the 'New Year New Me Arrow Quote'.
2 To import your purchased file into Silhouette Studio, click on the 'Library' tab, find the image you want to import and double click.
3 Once the image has been imported, get your design ready to cut, checking that the size of the mat you are using is correct in the 'Page Setup'.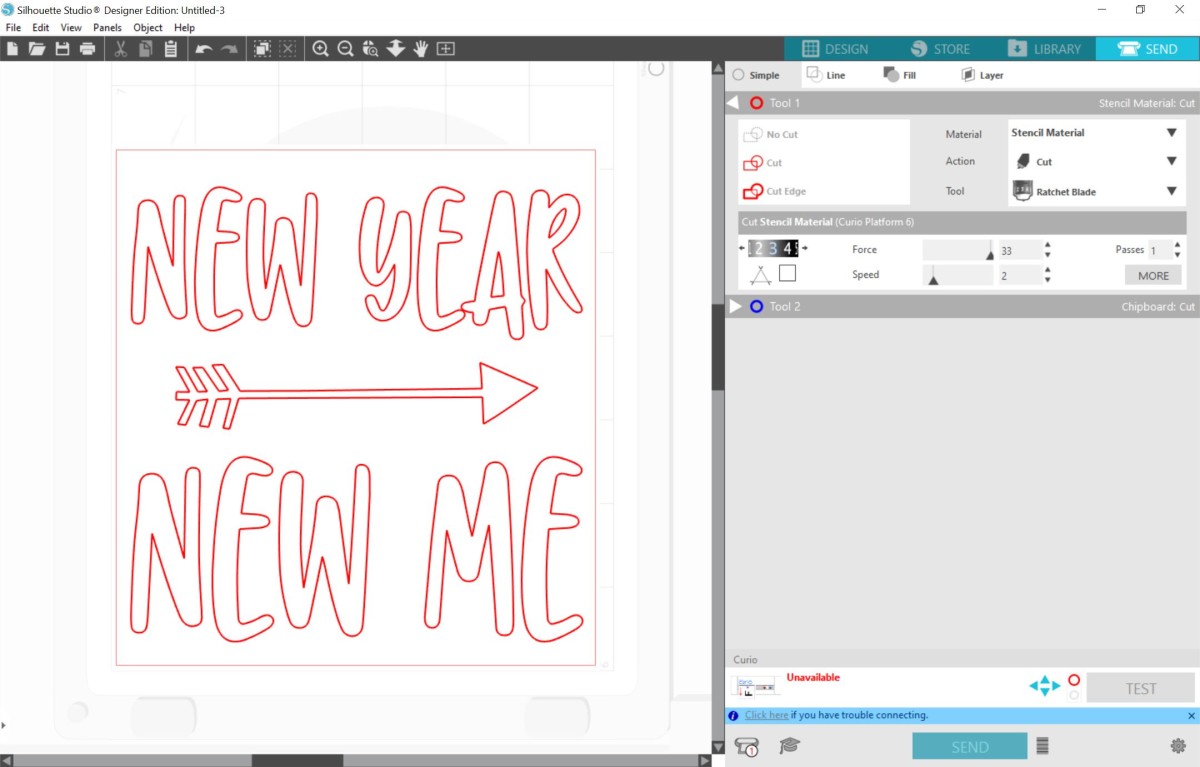 4 Once you are happy with the size and layout of your design, send it to Cut. This project used 'Glossy Vinyl', so the blade depth was set to 1. Don't forget when creating your stencil that there is no need to mirror the image.
5 Once it has been cut out, carefully weed the inside of the design to create a stencil.
6 After the motif has been weeded, it will need to be backed before use. Apply a clear transfer tape to the design and press it down using a flat-edged tool like a Silhouette scraper.
7 Apply the stencil to your cotton tote bag, using pressure and your flat-edged tool. Carefully remove the clear transfer tape, leaving the vinyl stencil on the bag.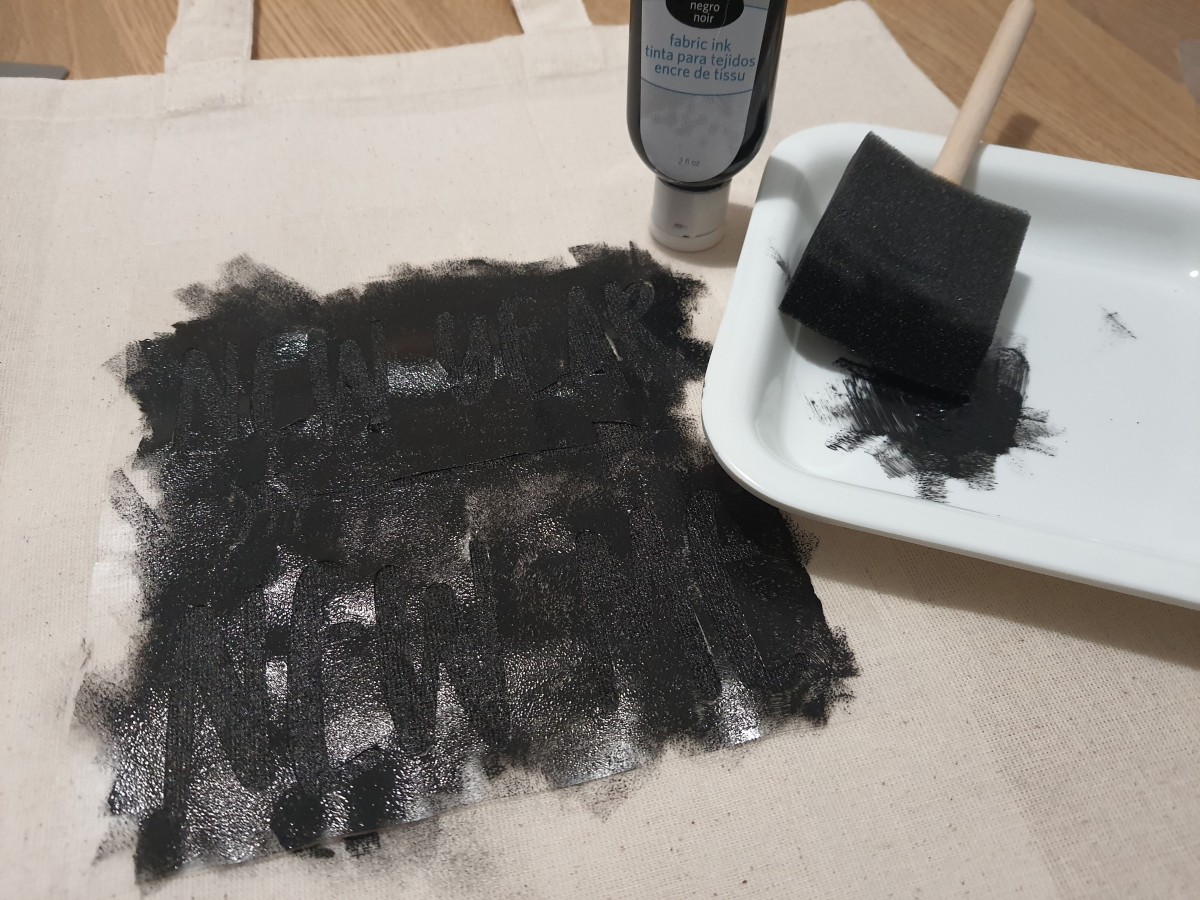 8 Squeeze a small amount of fabric ink into the tray provided. Use the foam brush to apply the Silhouette ink to the bag. Once the fabric has dried, remove the stencil vinyl.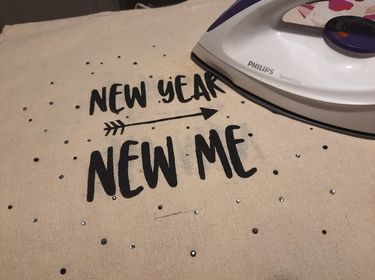 9 Iron over the design to set the ink into the fabric. Decorate the bag with Silhouette Rhinestones to finish, securing them with the iron.

Busymitts
Share your makes