Tagged Content:
Articles tagged with "stencilling"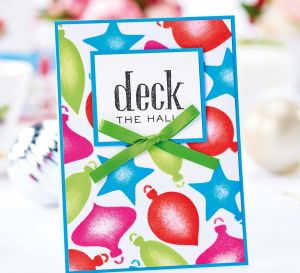 Tags:
Stencilling has become very popular in the craft world, especially when used with cardmaking and also for home décor. It's easy to get started, a thin sheet, usually made from mylar with a design cut out, is laid onto a surface, then ink or paint applied using a brush or sponge. I have chosen a stencil with bold bauble images and teamed it up with bright, punchy colours to create a decorative background. The stencil uses an ingenious wheel, so that only one image is exposed at a time, meaning you are less likely to go over the edge and ruin your work. A simple sentiment is then added to create a bright, jolly card for Christmas.
Download now »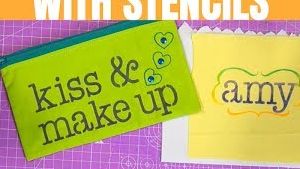 Tags:
The free gift with the July 17 issue of Crafts Beautiful is so versatile that you can use it on all sorts of surfaces using a range of different painting mediums. Design beautiful repeat patterns on fabric and ceramic or whip up an easy greeting card for a summer celebration - the creative options are endless.
Watch video »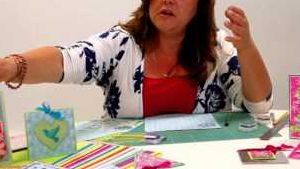 Tags:
See how you can make simple but effective Christmas cards using stencils - free with the November 2015 issue of Crafts Beautiful.
Watch video »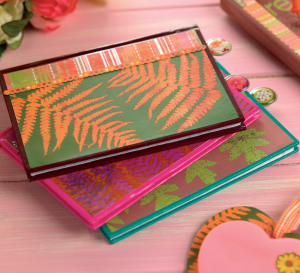 Tags:
Spray paint over real leaves onto paper to create this set of mini notebooks
View project »