Blog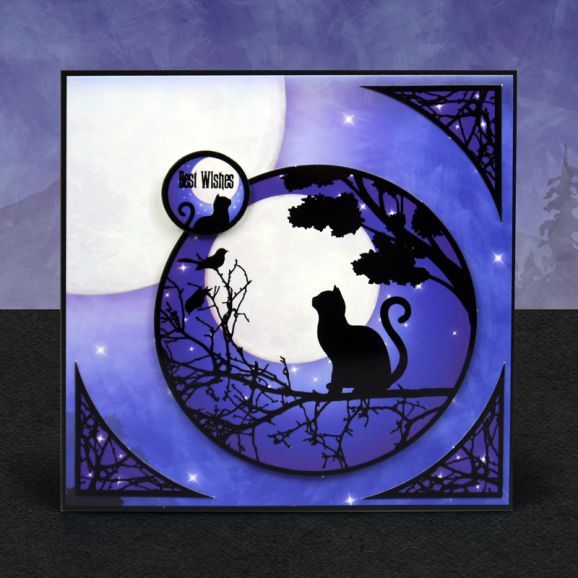 Go on a magical journey into a mystical world bathed in beautiful moonlight and filled with fairies, unicorns, dragons and fairytale castles in Hunkydory Crafts' captivating new Twilight Kingdom collection. The full range will be available to buy from Hunkydory on Monday 21st November after a hugely successful launch with Create & Craft TV!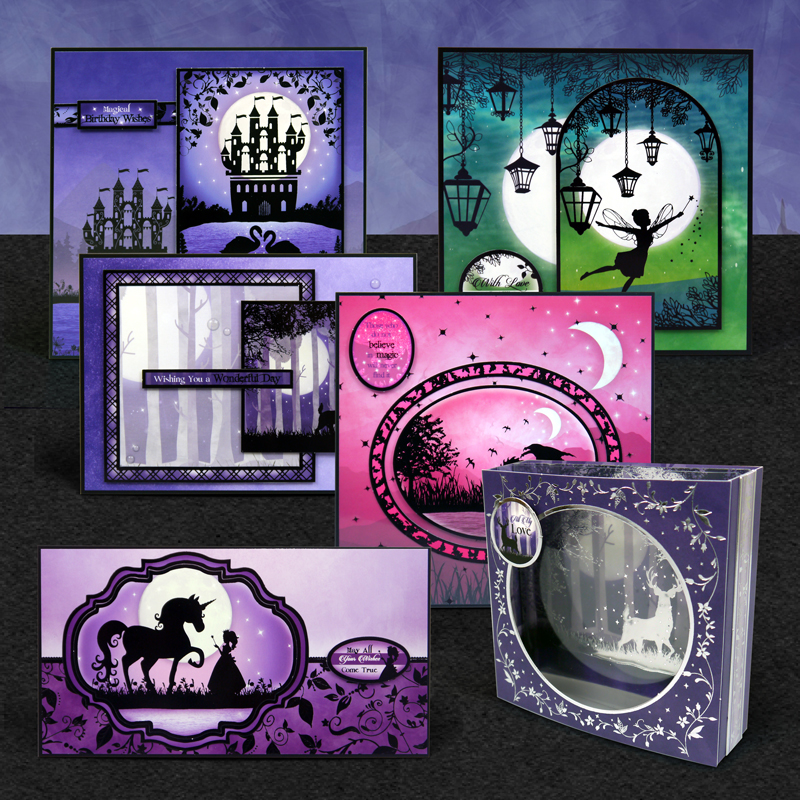 The Twilight Kingdom is an enchanting place, which Hunkydory have captured through their magical Topper Sets coloured in stunning rich, deep shades such as dusky pinks, purples, midnight blues and enchanted forest greens. The dazzling moon and sparkling stars act as the only light in the artwork's kingdom, so the magical characters and scenes are seen only in silhouette form through gorgeous Midnight Black foiling.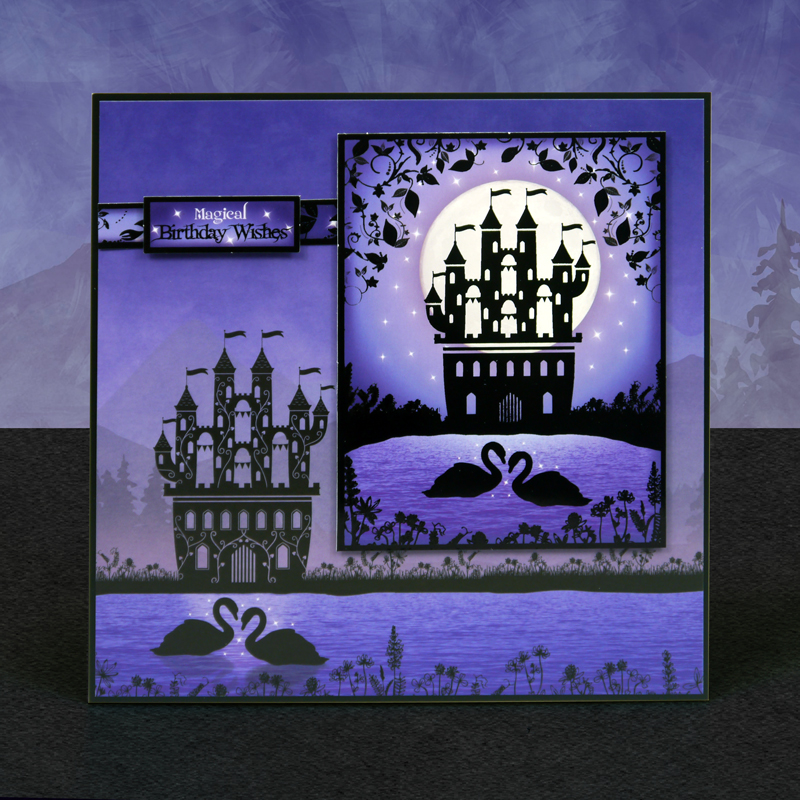 The black foiling adds a mysterious and alluring charm to the already bewitching artwork and only adds to the fantasy element of the collection. Each Topper Set focuses on different themes such as fluttering fairies, spellbinding unicorns, fiery dragons, enchanted castles and much more. As well as the Luxury Card Collection, the mesmerizing Twilight Kingdom artwork extends through an array of wonderful coordinating items.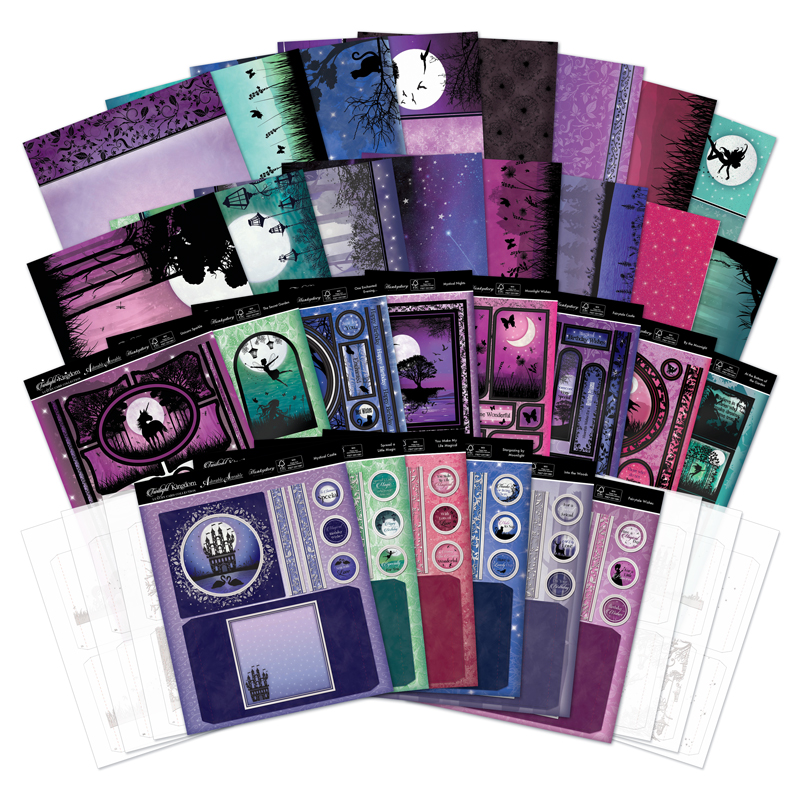 You can get matching Inserts featuring a variety of heart-felt sentiments which will give you the perfect finishing touch to your cards, as well as beautiful Acetate foiled in both Midnight Black and Stunning Silver.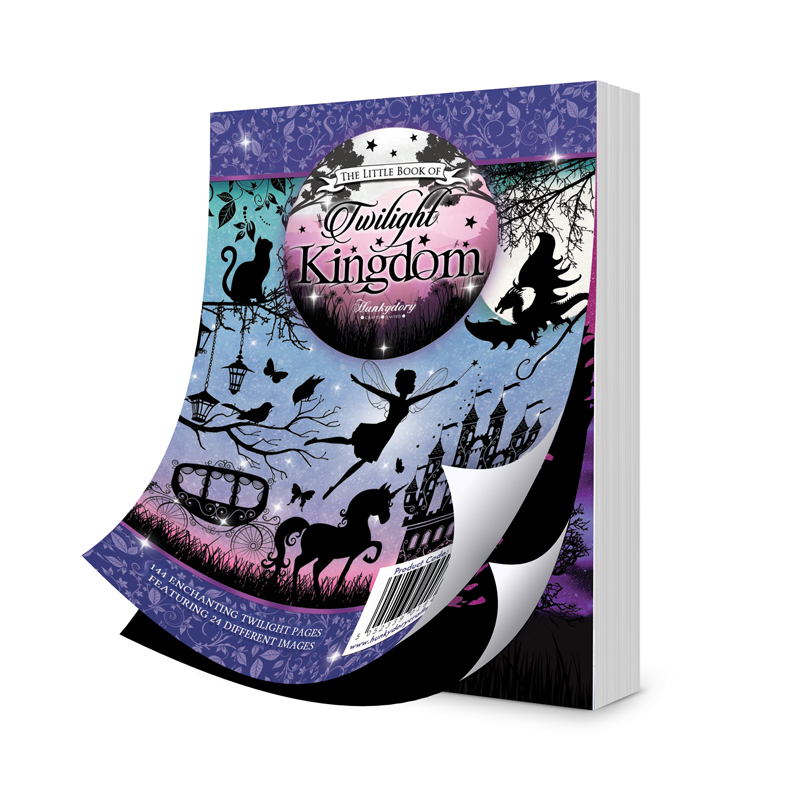 Hunkydory has even given their crafty Little Book a Twilight Kingdom update, and it's filled with 144 150gsm papers with gorgeous designs that are perfect for making toppers or traditional decoupage. You can also get coordinating cardstock and three beautiful stamp sets! Visit www.hunkydorycrafts.co.uk
Busymitts
Share your makes