Blog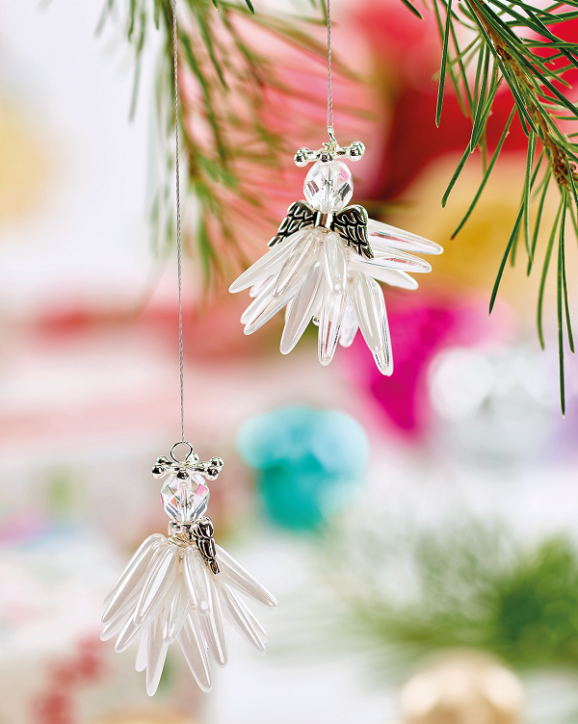 Create delicate festive fairies for your tree or jewellery collection with Juliet Browse's easy tutorial. These sparkly creations can be made into jewellery with the simple addition of ear wires or a pretty chain, or you can use them as we have to decorate your home over the festive season.
Start with…
Preciosa Thorn Beads in White and Crystal Alabaster, 10
8mm Crystal Firepolish Beads, 2
Snowflake Spacer
Angel Wings
Ball Pin
Silver Plated Copper
Wire, 4mm
Follow these simple steps…
1. Take a length of wire and attach it to one end of a cocktail stick with a few wraps (1). Thread 20 of the thorn beads onto the wire, alternating the colours (2).
2. Twist the wire tightly around the cocktail stick making sure that all the thorn beads are facing downwards. Finish off the wire with a few more wraps around the cocktail stick. Snip off the excess and slide the thorn beads off the cocktail stick (3).
3. Take a ball pin and thread on one 8mm firepolish bead, the thorn beads (thread up through the coils of wire), the angel wings, firepolish bead and snowflake spacer. Finish by using round nose pliers to create a wire wrapped loop on the top of the pin.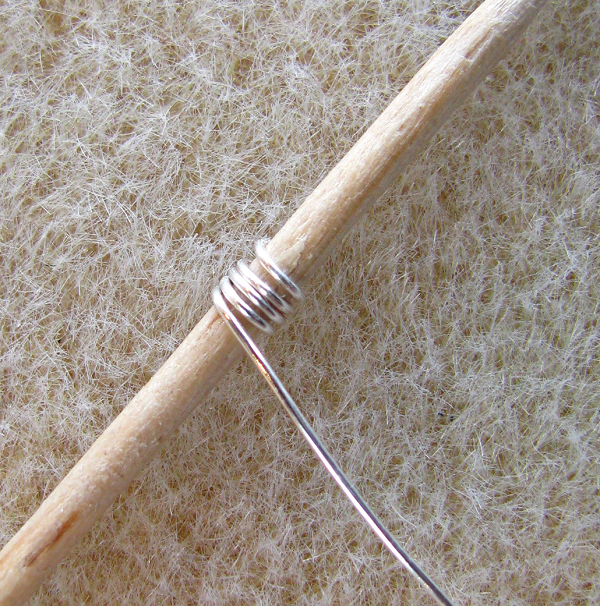 Fig. (1)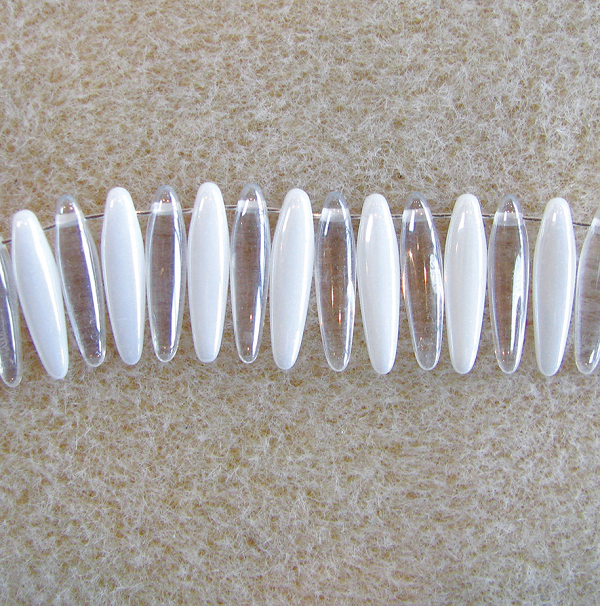 Fig. (2)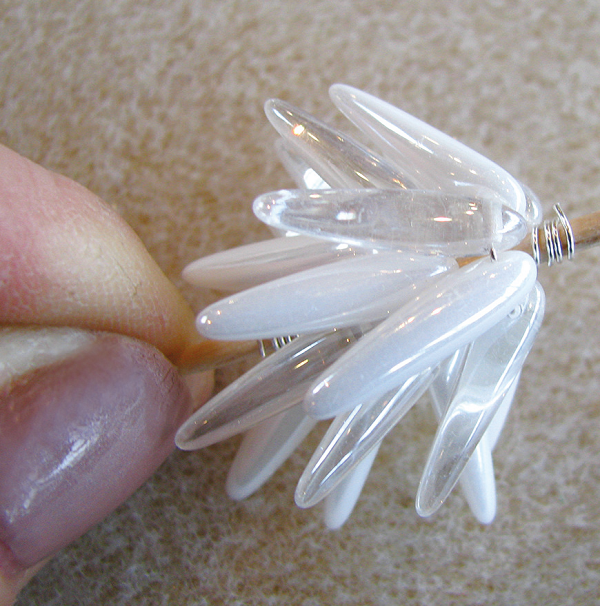 Fig, (3)
Spoilt Rotten Beads is based in the village of Haddenham, Ely, just outside Cambridge. They stock over 5000 beads, findings, jewellery making supplies & patterns. They're a one-stop shop for the best selection of seed beads, Czech glass beads, Swarovski & Preciosa crystal beads, fire polish beads, findings, charms, patterns, tutorials & all jewellery making and beading supplies. They also teach jewellery making courses and workshops.
Visit their website here
Busymitts
Share your makes