Blog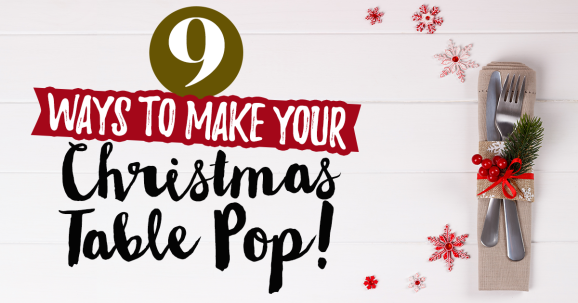 While Christmas cards may have been on your mind since the summer, decorating the dinner table for the big day often gets overlooked in all the excitement! Wow your guests with a beautifully laid table, set with hand-crafted place cards, carefully sewn napkin rings, beaded votives and even knitted cutlery holders. Whatever your theme this year, you're sure to find a little inspiration in our round up of the best makes for the Christmas table!
1 Pudding Place Cards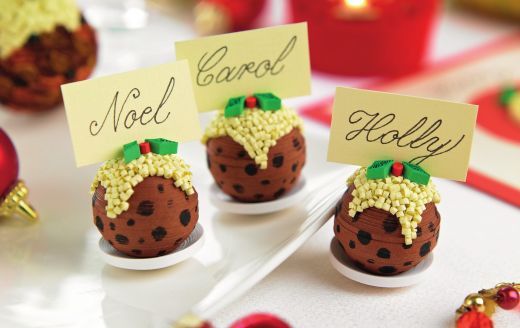 Crafts Beautiful
Avoid any last minute scuffles by crafting these cute place card holders shaped like Christmas puddings! Add quilled holly leaves and names written in gorgeous calligraphy to really impress.
2 Beaded Votives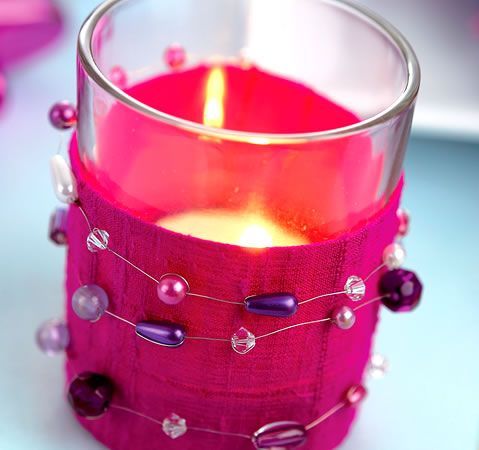 Crafts Beautiful
Light your table with the gentle glow of candles and watch as these beaded votives reflect the light. Ideal for a more glam look, you can adapt the colours to suit any theme. Why not try black and white for a really contemporary feel or go traditional with red and whites?
3 Scandi Table Decs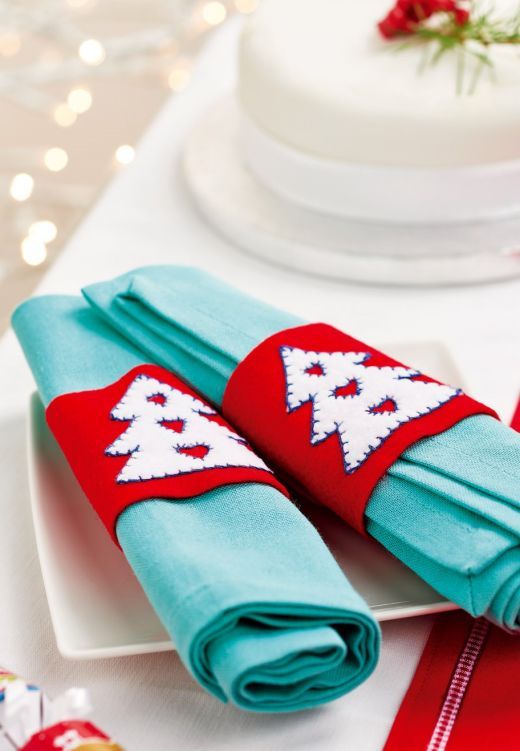 Crafts Beautiful
Festive folk patterns with stitched edges easily capture the magic of bygone family luncheons and bring an on-trend Scandi feel to the dining room. Plus, these felt makes can be used year after year.
4 Decoupage Trays
PaperCrafter
Give your Christmas table an instant update with these opulent trays. They're perfect for passing round little bits and pieces, just as decorations or, if you can find the right bases, you could even craft charger plates using the same method!
5 Christmas Cutlery Holders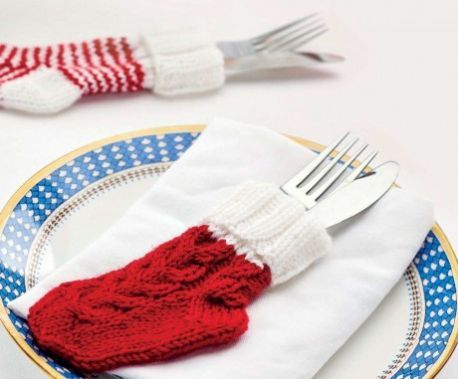 Let's Knit
Delight your guests with their very own knitted stocking at the dinner table. Filled with cutlery, they make a simple but effective place setting and could even be customised for each diner!
6 Purple and Gold Accents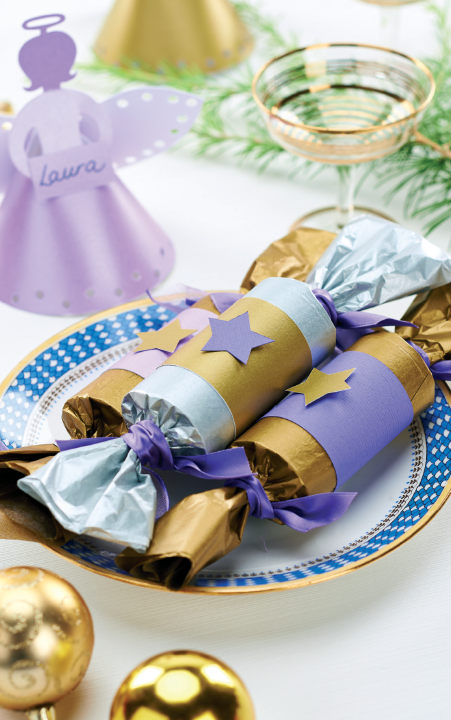 Crafts Beautiful
Your festive table will look rather regal with these metallic crackers, favours and decorations from our designer Jasmine Burgess. If you've already got plans for the big day, they would look just as fab at a New Year's Eve party!
7 What's On The Menu?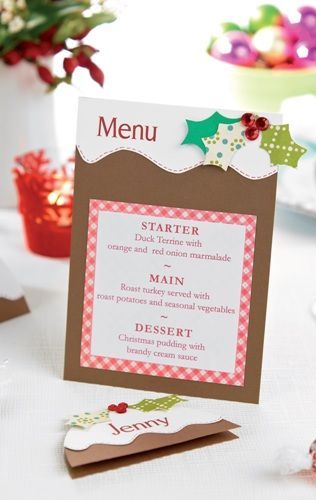 Crafts Beautiful
Put an end to any questions over what's on the menu by getting it down on paper for all to see! This cute touch, complete with glittering gems, is sure to give your table a professional feel.
8 Finishing Touches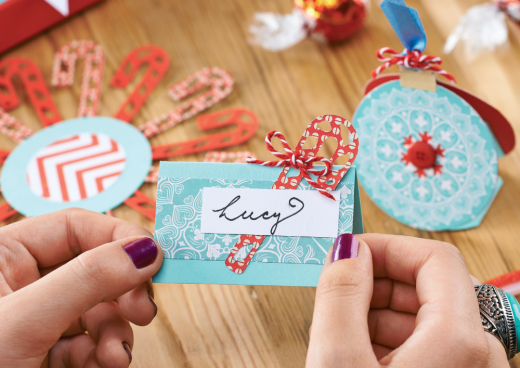 Crafts Beautiful
Make candy canes your theme with papercraft placeholders from Keren Baker. Made using scraps of patterned papers and a set of festive dies, these are a great, quick make if you're expecting lots of guests!
9 Festive Mug Cosies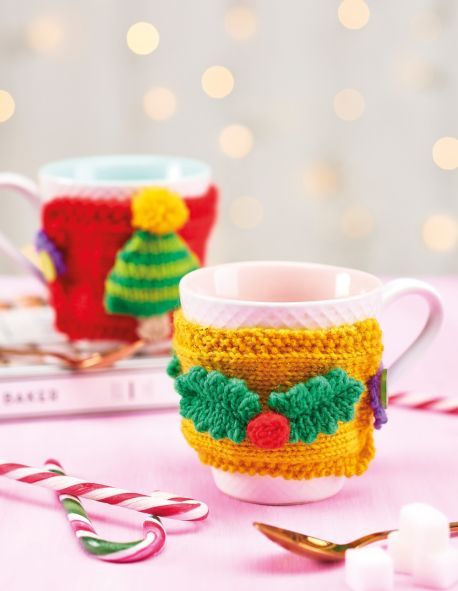 Let's Knit
Carry on impressing your guests even once the dinner is over. Move onto the sofa and relax with a mug of something hot, kept festive in one of Nicola Valiji's bright mug cosies!
Busymitts
Share your makes