Blog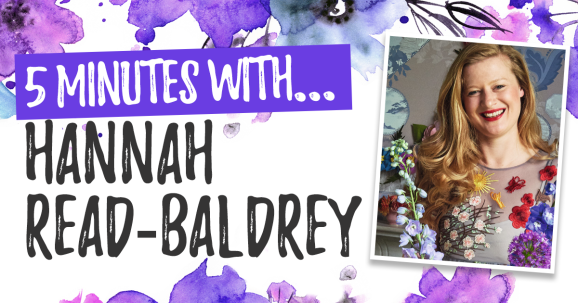 Fill your life with floral joy as we chat to the lady causing a storm in the world of flower making!
There's not many people who carry the titles of crafter, best-selling author, creative stylist and TV presenter under their belt, but Hannah Read-Baldrey is a talented woman who superbly juggles all of these. With the release of her second book Flowerbomb!, we spoke to Hannah about all things flower-related, her exciting plans for this year and the exhilarating life she leads as a crafty lady.
Humble Roots
For Hannah, there has never been a time where she doesn't remember crafts being part of her life. "I came out of the womb crafting! My mother was a primary school teacher, so I'm sure she put a paintbrush in my hand at six months." Hannah is a master of nearly every craft; weaving, papercraft, baking, sewing, crochet and even bath bomb making are just a glimpse of her skills. "I often get asked what my favourite craft is and I can't ever choose. I would call myself a mixed crafts specialist, it may be the art student in me but I love experimenting – I guess it depends on what has inspired me at the time." Although Hannah appears to be a Jack-of-all-trades, there is one medium she'd love to master. "Recently I was asked by QVC to knit a woolly hat from a range they were selling, I'll be honest, I have never really knitted before, so I was pleasantly surprised at how I took to it and would love to learn more."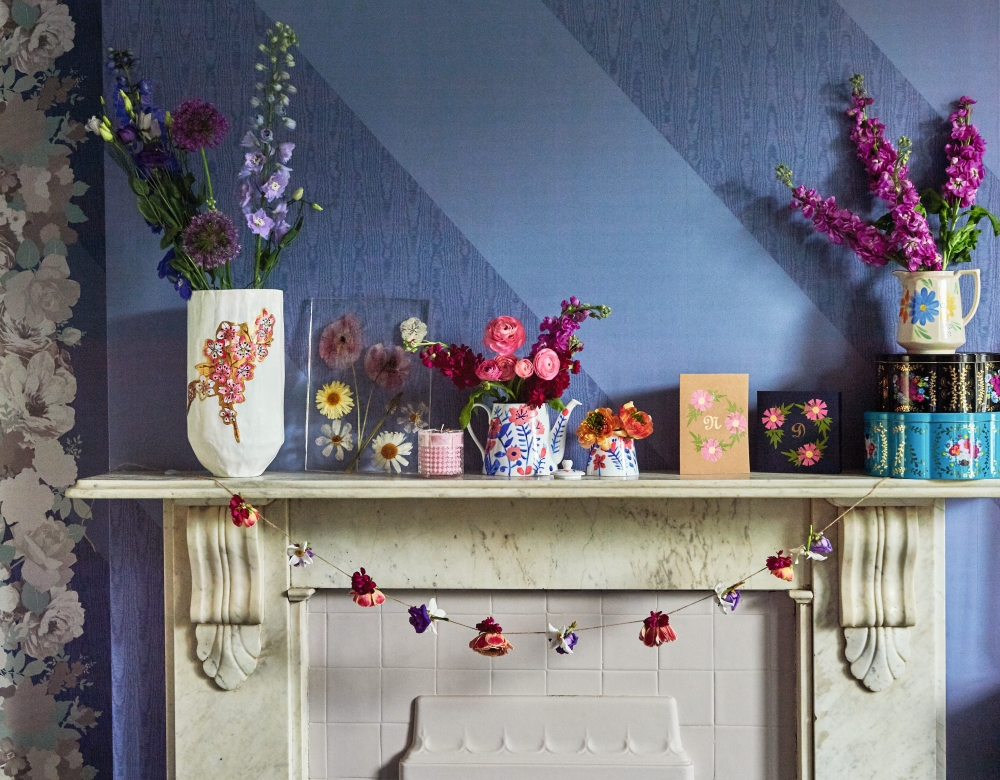 Busy Bee
Hannah has worked as a stylist for huge names such as John Lewis, Waitrose, Vogue and Cath Kidston, and you may have even spotted her on Kirstie's Handmade Christmas. "I've been lucky, but with luck comes lots of hard work. As well as my styling job, I also blog for Hobbycraft, am the craft ambassador for QVC and the UK influencer for Sizzix." With every project Hannah takes on there is a new challenge and adventure. "Writing Flowerbomb! has been such a wonderful experience for me, I absolutely loved getting out the watercolour set again and illustrating it. I also love presenting, it's my passion, so anything that involves being in front of a camera and chatting makes me happy."
Bloomin' Lovely
In Hannah's new-release book, Flowerbomb!, she showcases how to add a beautiful botanical touch to home décor, clothing, accessories, gifts and celebrations in the form of 25 stunning craft projects. Hannah's flower-packed designs bring the outside in – from sugar crafting carnations and weaving a wall hanging to making a giant paper peony. So, why flowers? "They inspire me each season with their colours and evocative scent. I adore the use of meaning in them and the fact they can be romantic and tragic but overall represent a celebration of life!" However, Hannah doesn't just find inspiration from beautiful blooms. "It comes from all over the place: the seasons, galleries, TV shows, even things my son says! Inspiration can come from so many sources and, as a creative person, I think it's important to keep putting ideas in as well as giving them out."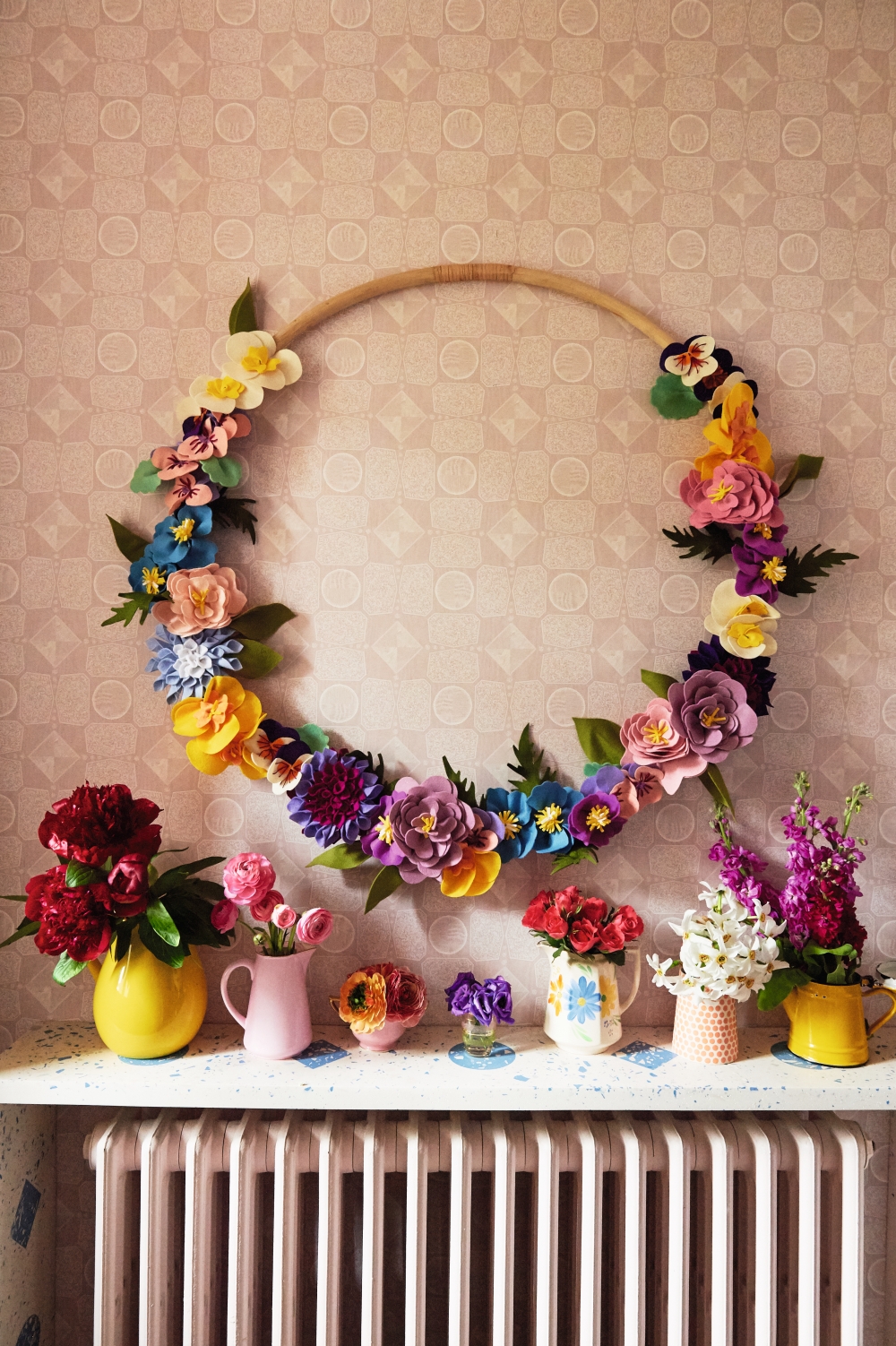 Hello Sunshine
A year in the making, Flowerbomb! was a labour of love; from the offset, Hannah was keen to get comprehensively involved in the whole process and see it through from beginning to end. "I began by creating a moodboard of my ideas and narrowed hundreds down into groups." Then, the most exciting part began – the making! "As I created, I wrote notes directly onto my computer – my handwritten notes are often incomprehensible so it's clearer this way. Once the projects were complete and I had written up the manuscripts, they were sent to Pavilion Books." Hannah's work didn't stop there; as a stylist, she is used to coming up with creative concepts for photography and styling so, of course, she had a role to play in the finished look and went back to the drawing board, literally, to design the illustrations. "Each chapter has an individual floral frame which I have drawn and painted specifically for the project and the cover is inspired by the Victorian era. There's a bit of going back and forth, then once everyone is happy we go to print. Voilà, you have a book!"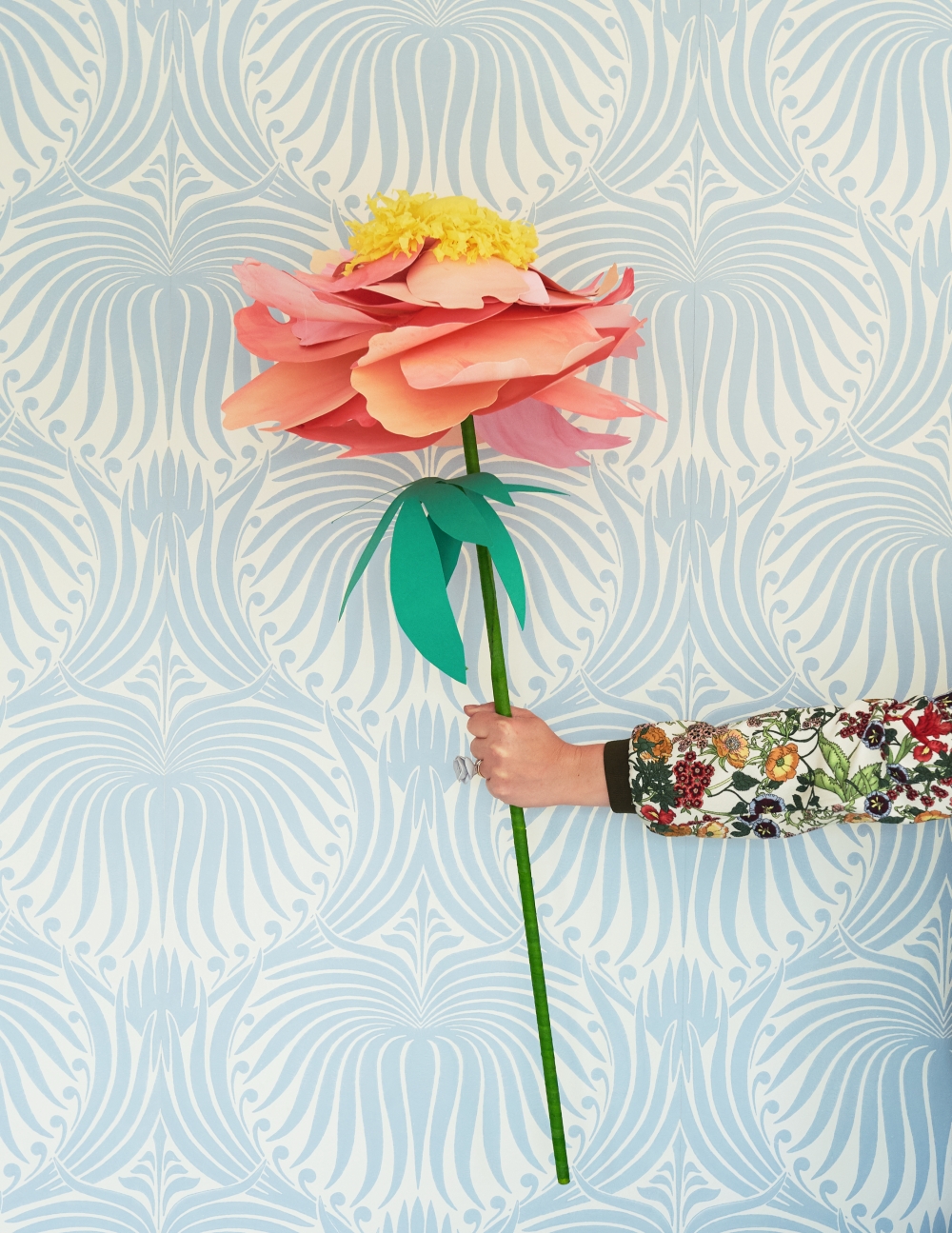 Growing Memories
With an array of different jobs and demands, Hannah's day-to-day life is a hectic one. "My days vary so much depending on which project I'm doing. As a stylist, I may be driving all over London looking for props or in a photography studio. As a presenter, I'm all done up with big curly hair and red lipstick chatting on camera. Then, as a mum, I'll be sat at the kitchen table covered in baked beans discussing the latest episode of Transformers." With such a busy life, we just had to know what else Hannah has up her sleeve for 2018. "Well, my biggest plan, other than launching Flowerbomb!, is to have my baby who is due in April. I'm also potentially starting on another book project and releasing some gorgeous projects as an ambassador for Sizzix – wish me luck!"
For stunning flower-inspired craft projects, pick up a copy of Flowerbomb! by Hannah Read-Baldrey (Pavilion, £14.99) pavilionbooks.com
Blogs you may also like...
Crafts Beautiful Edition
Get all of your crafting essentials sent straight to your inbox!
Busymitts
Share your makes