Tagged Content:
Articles tagged with "valentine"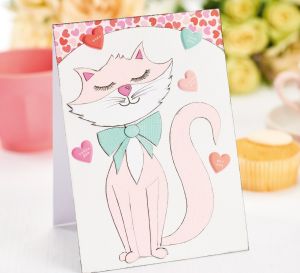 Tags:

card, cat, feline, heart, kitty, layer, love, paper piecing, pet, valentine, valentine's, valentine's day, valentines,
Make your cards stand out with this easy guide. Paper piecing involves layering card and paper together to create a unique design. I have fashioned a 1950's inspired paper pieced cat that's purrfect for Valentine's Day. It's made using subtle shades and the edges are inked to really make the colours pop. The facial features of the cat are then drawn with a black fineliner while bright coloured paper and puffy heart stickers finish off this cute greeting in true crafty style.
Download now »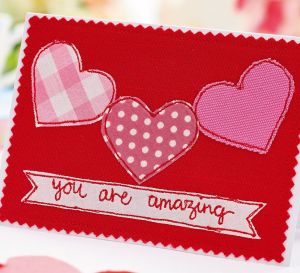 Tags:
Sophia Palmer's handmade Valentine treats are sure to warm any heart. If you're looking for the ideal quick-stitch to make a loved one's heart beat a little faster, these pretty red and pink adornments and cards are ideal. Create these special Valentine's greetings with a light sprinkling of appliqué, free motion embroidery and a simple running stitch, plus your favourite fabric scraps, and don't forget the garland for a quick and colourful way of ensuring that love is all around.
Download now »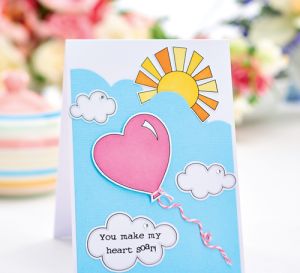 Get a head-start in Valentine's crafting with our love-themed motifs
Download now »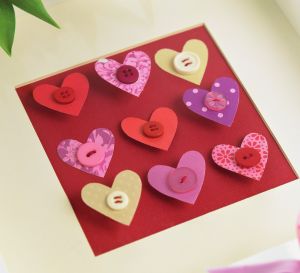 Pinks, purples and reds are the order of the day for this St. Valentine's trio. Sumptuous colours, simple shapes and chic patterned papers make this framed artwork look as though it's sprung from hottest home décor magazine,
Download now »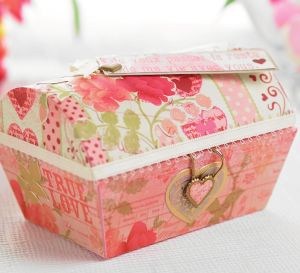 A box of chocolates and a bunch of blooms are the go-to gift for many, but as we're sure you'll agree, it's not exactly a show-stopper. However, given a little crafty thought and some cunning baking skill, this predictable present can be transformed into something truly memorable. Enter the edible bouquet! Combining the best elements of either gift ­ deliciousness and prettiness ­ these bunches are scrumptiously original.
Download now »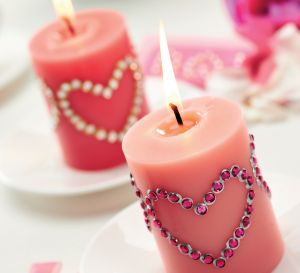 Simply melt and pour wax to form a collection of Handmade candles
Download now »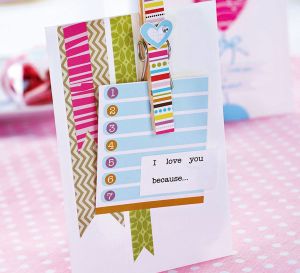 Tags:
Want to know how to work a wooden peg into your crafts?
View project »