Tagged Content:
Articles tagged with "seaside"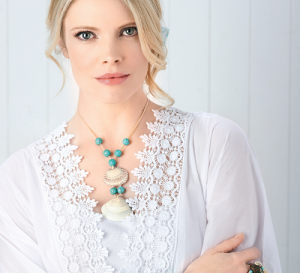 Make the most of your holiday mementoes with a stunning vintage-look collection! Beach combing is part of the tradition of a seaside break and many of us bring home a few shells to serve as a reminder of happy times spent unwinding and relaxing. This year, put them to good use by turning them into attractive and useful sewing accoutrements, reminiscent of Victorian times.
Download now »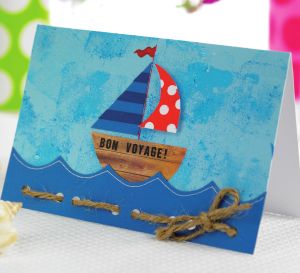 Recreate a jaunty holiday theme with our sunny set of seashore greetings
Add some seaside fun to your card-making this Summer and say thank you' orbon voyage' with these striking nautical themed designs. Combine traditional colours and patterns with painted splash textures and a decking effect and you will be surprised how easy it is to create contemporary ideas that are sure to impress!
Download now »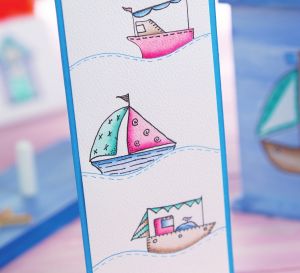 Charming nautical-themed accessories bring back fond memories of weekends at the beach
If you do like to be beside the seaside ­ and let's face it, who doesn't ­ then this pretty painted set is just the ticket. Colour washes are ideal for creating that bleached coastal effect, especially on wood. Rub over the top with sandpaper to really bring out the weathered look. Bathrooms, bedrooms or beach huts look great when decked out in nautical accessories, so the hooks and box would be perfect additions to suit your theme. Traditional seaside motifs can be transferred onto the sides to complete the project and look fabulous on greeting cards.
Download now »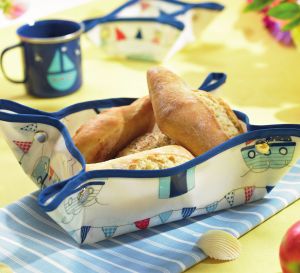 Get in picnic mode this Summer using Amanda Walker's jaunty artwork
Download now »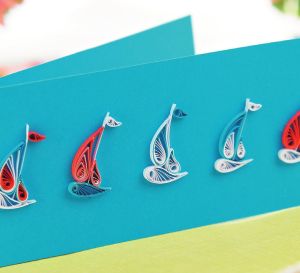 Quill some of Pat Green's seaside scenes ­ it's easier than you think!
Download now »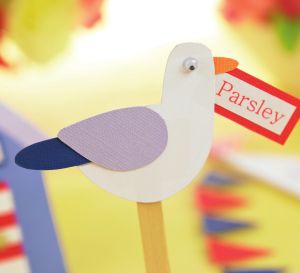 Take your inspiration from the sea to create these quirky garden-themed makes
Stuck for creative ideas for the men in the family? Then try out Debi Potter's clever paper craft garden project. The theme couldn't be more British with its use of patriotic colour ways and imagery typical of the seaside. The quirky little beach hut seed packets and eye-catching sailing boat sign would make the perfect gift for a sailor or gardener. The templates can also be adapted for beach-themed birthday party decorations or resized to make cards.
Download now »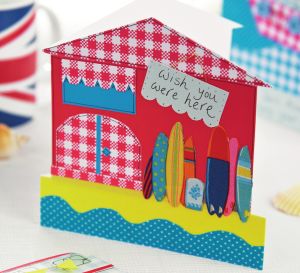 Use up fabric scraps and odd pieces of card in our easy-to follow seaside-themed makes
If you want to send someone well wishes for a cheerful holiday or simply pass on a little note when on your travels, then this set of makes is just perfect. With cleanly shaped cards and templates mixed with fabric, buttons and ribbon, you can create a retro set of greetings suitable for numerous occasions.
Download now »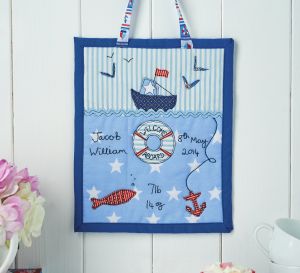 Welcome aboard a new arrival to the family with a nautical-themed quilted mini sampler. Made using easy, shaped fabric appliqué, this little hanging can be machine or hand pieced to quilt it, then personalised with the appropriate name, date and baby's weight. Add a co-ordinating card and gift-tag to make this a lovely set to give to the new parents to celebrate the birth of their little boy.
Download now »