Tagged Content:
Articles tagged with "paint"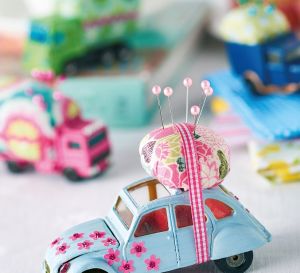 Corinne Bradd turns old toy cars into eye-catching pincushions for your stash
Download now »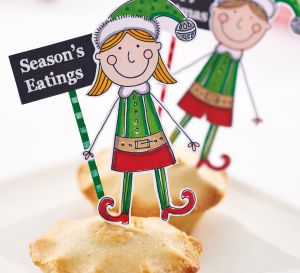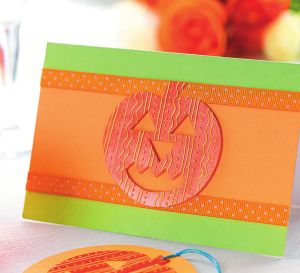 Create spooky shadows with Jane Kharade's pretty a-glow pumpkin candle holders!
Download now »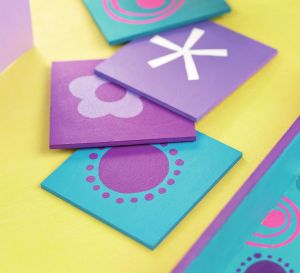 Jazz-up plain wood with Katherine Printall's easy-to-do brushwork
This striking breakfast tray and coaster set is guaranteed to brighten up any meal time. It's perfect for treating a loved one to a well-earned breakfast in bed or for serving up tea and biscuits to friends. Using a bold contemporary pattern and trendy eye-catching colours the painted set would make a perfect gift for someone special, or if you can't bear to part with it, keep it for yourself!
Download now »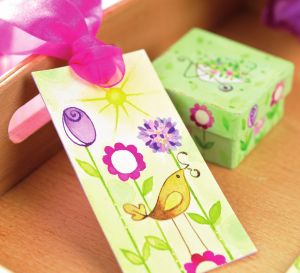 As we start to see the odd brighter day, we gardeners start to eagerly prepare for spring. Even if you are not green fingered, this little set makes an excellent gift for a special friend who loves to be outdoors. Comprising of a hook plaque for a coat or apron, a seed pack design, card and gift-tag too. The box will slip into a pocket, great for holding useful little bits such as plant ties, pins or elastic bands. Several quaint designs have been pulled together with a complementing colour scheme to bring a beautifully crafted set. The main items are prepared with water colours on appropriate paper, while the wooden hook and papier mache box are completed using acrylic paints.
Download now »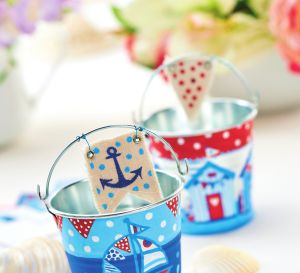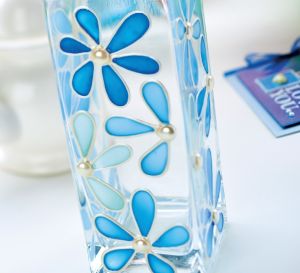 Painted Flower Vase and Card Jill Alblas's flower templates were used to create painted home décor. This simple motif can be easily applied to a wide variety of crafts.
Download now »