Tagged Content:
Articles tagged with "new baby"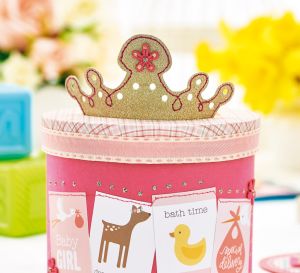 Tags:

cardmaking, crafts, cute, gift set, new baby,
What better way to celebrate the arrival of a little prince or princess in your life than with a regal greeting? This tiara-themed set features a colourful card, tag and keepsake box, which you can fill with treasured mementos for years to come. Made using simple textured papers and glitter card, these inventive creations are truly crown jewels.
Download now »
Tags:
Paper piece die-cut shapes to create fun toppers for your cards with this easy step-by-step
View project »