Tagged Content:
Articles tagged with "christmas cards"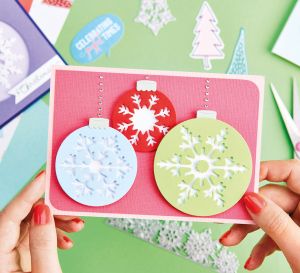 Tags:
Snow is certainly falling this month as we challenged Tracey Daykin-Jones to make five fantastically festive greetings using just a small selection from her craft stash. Taking classic snowflake dies and vibrant card, you too can whip up incredible designs in just a few simple steps!
Download now »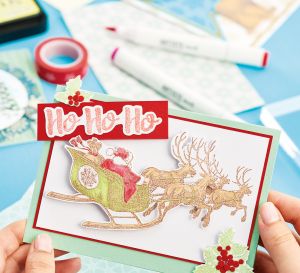 Tags:
Welcome in the most wonderful time of year with your free gift, and craft a collection of 16 charming co-ordinated greetings to send to your loved ones. Colour, layer or jazz up stamped motifs for quick and easy standout greetings, then finish them off with one of the heartwarming sentiment stamps for a final professional touch.
Download now »
Tags:
Take a bumper pack of beautiful woodland themed clear stamps and create cards for all occasions. We show you how to make a simple moonlight forest card in minutes. This pack is available FREE with the December issue of Crafts Beautiful magazine.
Watch video »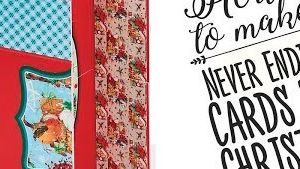 Tags:
Simple steps and tips to make a Never Ending card for Christmas. Our festive kit is jam packed with card, paper and die cut motifs, including beautiful papers produced in association with Tattered Lace. Subscribe to The Crafts Channel for more! https://www.youtube.com/user/TheCraftsChannel?sub_confirmation=1 This pack is available FREE with issue 310 of Crafts Beautiful magazine. Visit https://www.crafts-beautiful.com/subscribe to subscribe today
Watch video »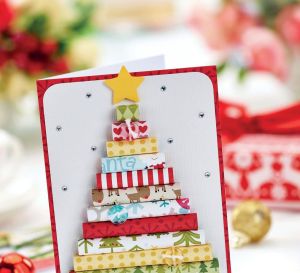 Tags:
Craft Tracey Daykin-Jones' fab and funky Christmas tree cards using patterned papers and straws
Download now »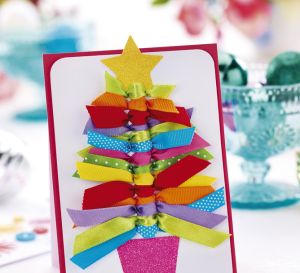 Tags:
Combine fun, bright elements from your craft supplies to make fab cards in celebration of Festive Friday
View project »