Tagged Content:
Articles tagged with "bracelet"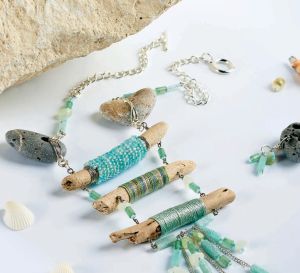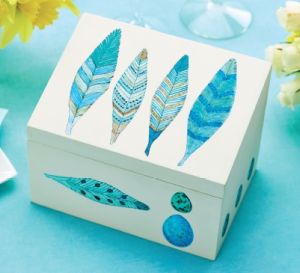 Painted Feather Jewellery Box and Card Jane Kharade's bird-themed templates were used to create a decorative silver clay set, including a keepsake box and bracelet.
Download now »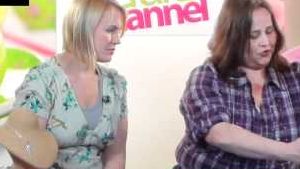 WireLace, a fine tubular knitted wire in several colours, can be combined with beads in a variety of ways to create stunning jewellery designs. Corinne Bradd shows how to make a Swirl of Pearls bracelet and much more!
Watch video »
If you're looking for a stylish way to use up all those odd buttons, this is the project for you! Corinne Bradd shows how to combine them with simple wire techniques to create a stunning bracelet that will be the envy of all your friends!
Watch video »