Blog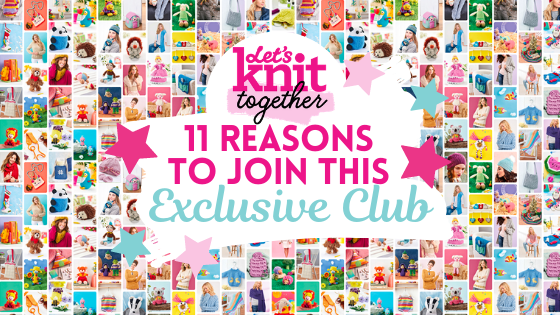 Let's Knit Together is a members-only website that places knitters at the heart of the community. Join the club today from just £4.99 a month and unlock access to an exclusive knitting video course, download unlimited patterns, receive discounts to your favourite stores, join our private Facebook group an much more! We'd love to see you there, read on to find out more…
1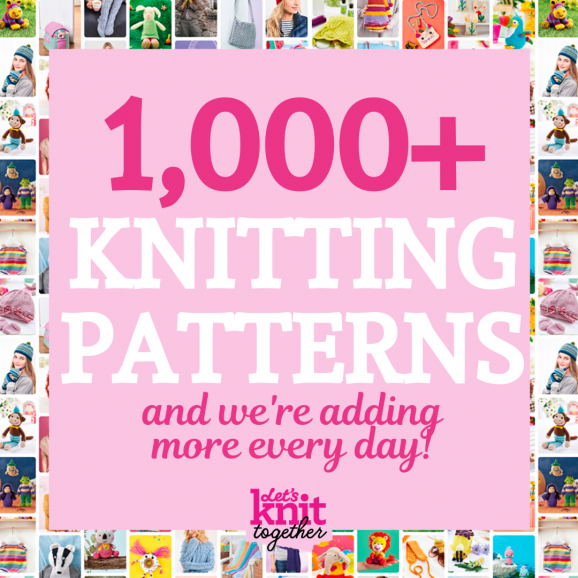 We pride ourselves in providing the very best knitting content, and with over 1,000 patterns to choose from, you'll never be stuck for inspiration! You name it, we've got it: toys, blankets, garments, homewares, shawls, baby clothes, gifts. There's even patterns from your favourite knitting brands, including Rowan and Bernat! We could keep going on, so instead, take a look yourself.
And remember, you can still sign up as a free member which will give you access to one free pattern each month!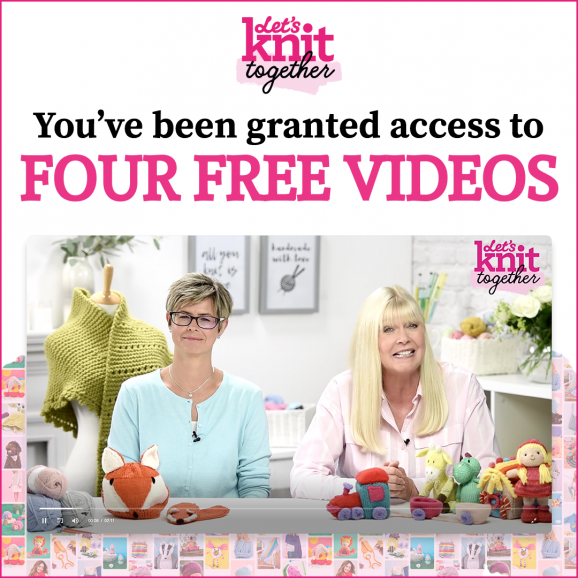 Drum roll, please! We introduce to you our brand new Let's Knit Together video course – the ultimate tutorials for knitters of all abilities. Whether you're just starting out or a seasoned professional, there are techniques for everyone to learn. Taught by expert knitter Neti, with Julie Peasgood by her side, these videos are unmissable. Best of all, when you sign up to Let's Knit Together, you can watch as many of these videos as you like. From changing yarn to working cables, and fixing a dropped knit stitch to casting off knitwise, we've got it covered.
If you'd like a little taster, everyone has access to four FREE videos - watch them now!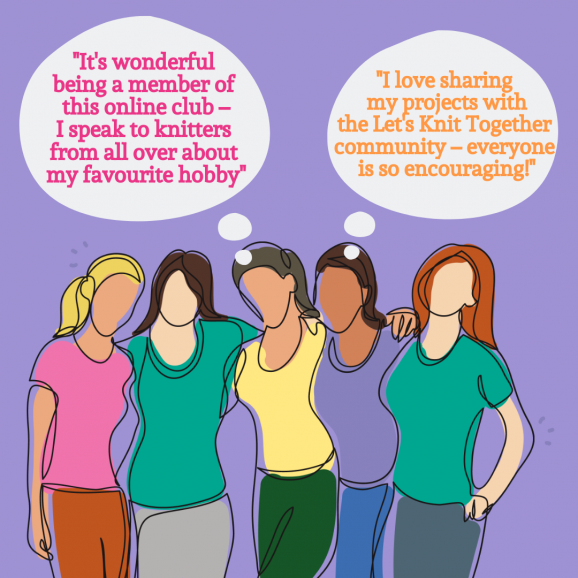 When you sign up to Let's Knit Together, you'll gain access to the private Facebook group that only members are allowed to join. This is the perfect place to chat with knitters, show off pictures of your latest projects, ask for help, share your best tips and tricks, and get involved in the fun activities that the LKT team organise every week!
5 Great Value!
Love the sound of Let's Knit Together so far? You'll be amazed to hear that you can have access to all the above and more from just £4.99 a month – that's only the price of a ball of yarn! We can't wait to see you there.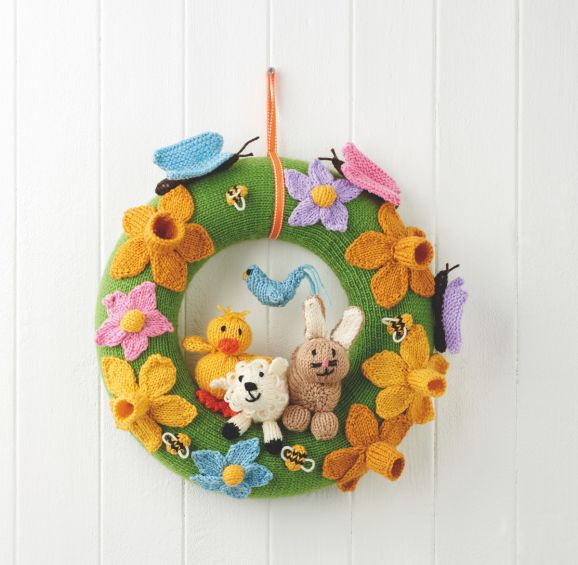 If you like to take things a little slower, knitalongs will be right up your street! Each week, we'll be releasing different parts to a knitalong, so that you can create something beautiful at the end. From blankets to wreaths, there's something for everyone to test their skills. We encourage everyone to share their progress on the private Facebook group and ask any questions, of course. Our very first one is a Spring Wreath, so join the club and get started.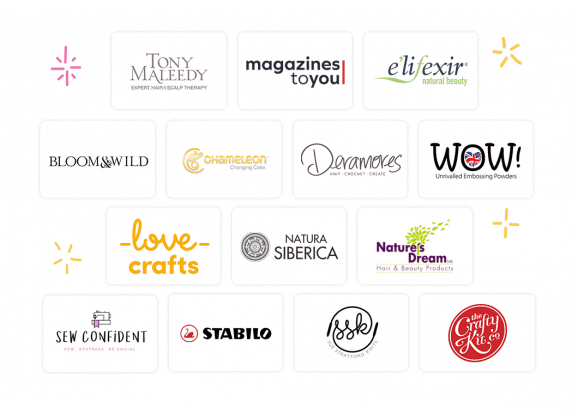 Who doesn't love getting money off their purchases? We've teamed up with some of your most-loved brands to ensure that you get the best deals. Check out the discounts page to see our current selection.
8 Competitions
We know you love winning prizes, and that's why we run exclusive competitions just for LKT members. Goodies range from knitting supplies to beauty boxes and even a tipple or two – if you're feeling lucky, sign up to Let's Knit Together today and start entering.
9 New Content Added Daily
Yes, really! We're committed to bringing you the very best content every single day, so expect to see something new each time you login to Let's Knit Together.
10 Unlimited Downloads
These are two words that bring music to our ears! When you become a paid member of Let's Knit Together you will have completely unlimited access to all the content – say goodbye to your one free download each month and revel in the oodles of inspiration that is available at the touch of your fingertips.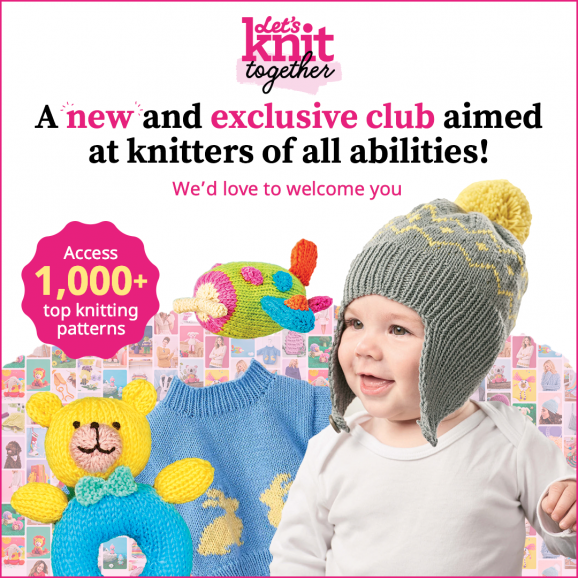 Knitters of all abilities will thrive in picking up new techniques and skills on Let's Knit Together. There really is something for everyone.
12 Weekly Newsletter
We love to catch up with you, which is why we send out a weekly newsletter outlining exactly what's new at Let's Knit Together to ensure that you don't miss out on anything.
Busymitts
Share your makes