Blog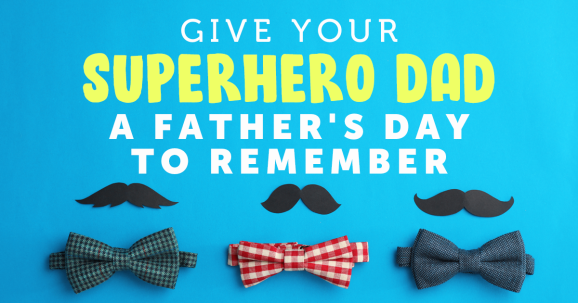 To mark Father's Day, Sewing Bee's Stuart Hillard reminisces about a superhero he adores – his dad.
In June, we celebrate the supermen in our lives: dads, stepdads, grandads and sometimes those mums who are also dads. Father's Day is on 16th June this year, and I like to take the opportunity to celebrate the very special and important men in my life, especially my very own dad! Unlike Mother's Day, which is an ancient Christian tradition, the celebration only began in the last century and was the brainchild of two American women. The first, Grace Clayton, attempted to start a Father's Day celebration in 1908 in West Virginia, but her idea didn't take off. Two years later, a Washington woman, Sonora Smart Dodd, tried a similar idea. She was more successful but it still took decades before the tradition was adopted as a national and international celebration, and she is credited with bringing Father's Day to the world. Both women were motivated by personal tragedy and a desire to recognise and celebrate the love, sacrifice and value of fathers. They both picked their father's birthdays for the official celebration but the date was formalised to the third Sunday in June to make planning easier, and now most of us try to spend this celebration enjoying a meal, playing games and spending time with one another.
GROWING TOGETHER
My dad worked as an engineer when I was a child and was always away working, so I only got to really know him as we both grew older. We didn't have a particularly close relationship but he took a huge interest in the crafts I enjoyed and has always been my biggest fan. As a child, he made me a wooden loom to weave on, whittled drop spindles from wood and helped me to collect lambswool snagged on fences to spin and was never too proud to wear any of the creations I fashioned for him. He even built a cable needle on a lathe at work, rigged up all manner of ingenious devices to help me to knit, macramé and sew, and never once made me feel that I should be pursuing
more manly activities. Dad helped me to understand that there are all sorts of ways to be a father and a man, and he is definitely one of my superheroes!
UNCONDITIONAL LOVE
Visiting sewing shops and quilting groups in the early days did raise the occasional eyebrow, but fortunately, the craft scene has now become a shining light of inclusiveness. Whether you and your old man fancy a spot of carpentry or glassblowing, modern tailoring, macramé or a weekend learning the rudiments of blacksmithing, there are courses all over the country which will welcome anyone who is interested! Spending time together crafting is a fantastic way to enjoy the company of our dads, and although my own father has never been any kind of crafter, he applies his knowledge and experience to understand and engage in whatever I do. He is fascinated by my longarm quilting machine and has tried (and failed) to explain the mechanics and gear system to me. I nod enthusiastically because that's what he has always done for me. Dad knows no more about lace knitting or spinning wheels than I do about levers and gears but his warm encouragement has always driven me forward. I am thrilled to see more men in sewing classes, having recently taught a husband and wife to knit socks, and always enjoy the mix of men and women competing on The Great British Sewing Bee.
CHEERS TO DAD
Men's hobbies have traditionally been an extension of traditional gender roles: gardening, DIY, car maintenance. Although, friends tell me of grandfathers who were expert knitters and embroiderers, and my own father-in-law juggles his free time between furniture restoration and building model railways with dressmaking, machine embroidery and patchwork. In our modern times, perhaps men are finally getting an opportunity to enjoy being creative just because they want to and because creating something of beauty feeds their soul and makes them feel fulfilled. Happy Father's Day to all the important men in our lives and I hope you enjoy a creative and joyful month!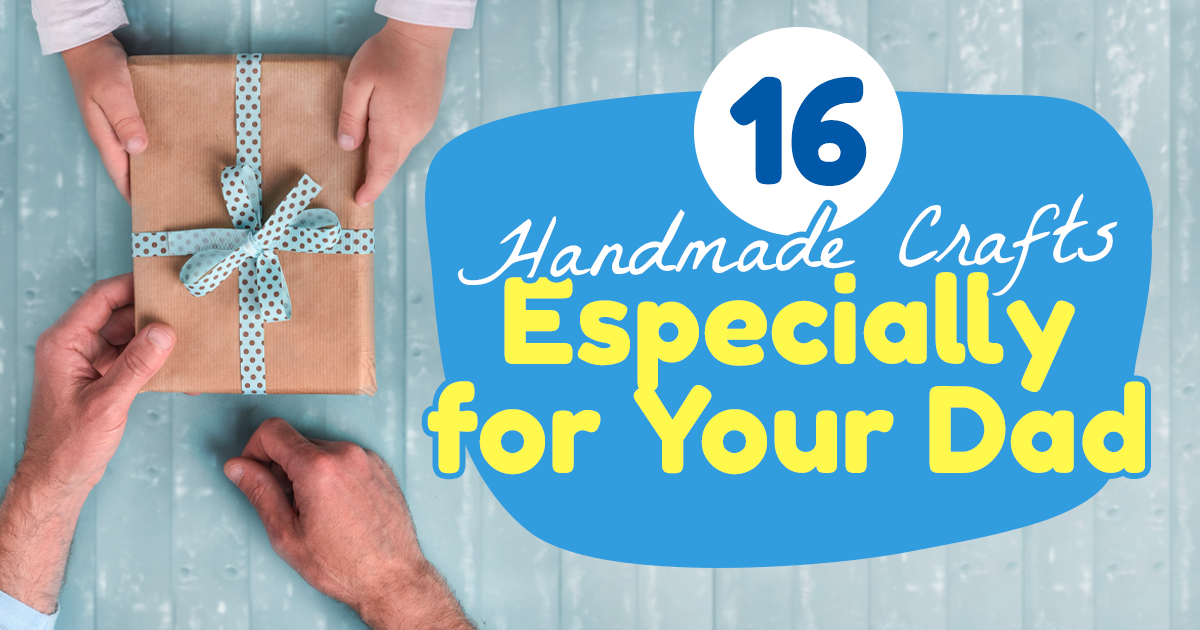 Looking for the perfect handmade gift? Check out our blog for 16 crafts that are will even please the man who has everything!
Busymitts
Share your makes