Blog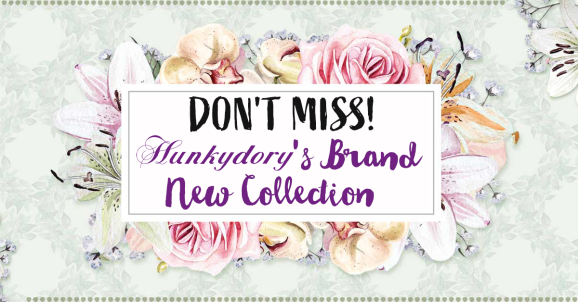 Hunkydory's brand new collection, Forever in Our Hearts, is a must-have for your craft stash. During difficult times, finding a way to show exactly how you feel can be extremely hard. If someone we care about has experienced loss or is suffering from illness, the right words often escape us, despite desperately wanting to send our love, support and understanding.
Hunkydory's latest collection combines beautiful delicate floral arrangements and heartfelt words of sympathy and loving support.
The Luxury Topper Collection features roses, lilies, orchids and a variety of sentiments that cover sympathy in different ways. This heartfelt range also includes Luxury Card Inserts, beautiful Limited Edition Adorable Scorable Cardstock, a versatile A5 Papercraft Pad and delicate Printed Parchment.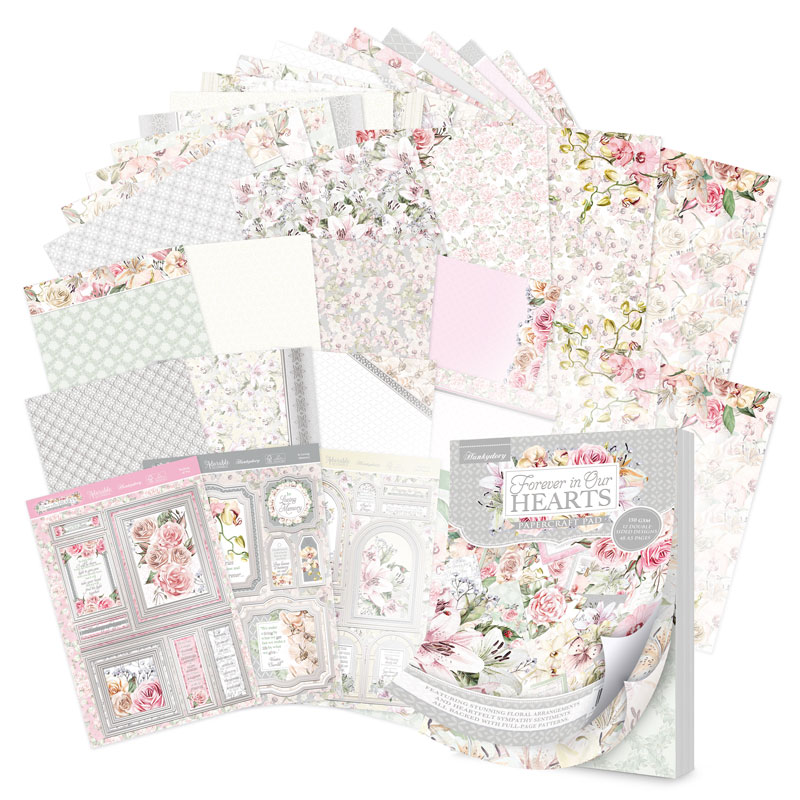 Contains Four Beautiful Designs
The Luxury Topper Collection contains 24 sheets in total, featuring right silver Foiled and Die-cut Topper Sheets, eight Foiled Cardstock and eight Printed Cardstock. Four stunning designs are featured throughout.
A Bouquet of Wishes Topper Set features 26 die-cut elements, these include die-cut flower heads (roses, orchids, lilies) and greenery which can be arranged to create beautiful delicate bouquets or to accent and embellish your Forever in Our Hearts creations. Loving sentiments include 'Just to Say…', 'You are in my thoughts' and 'I am Always Here for You'.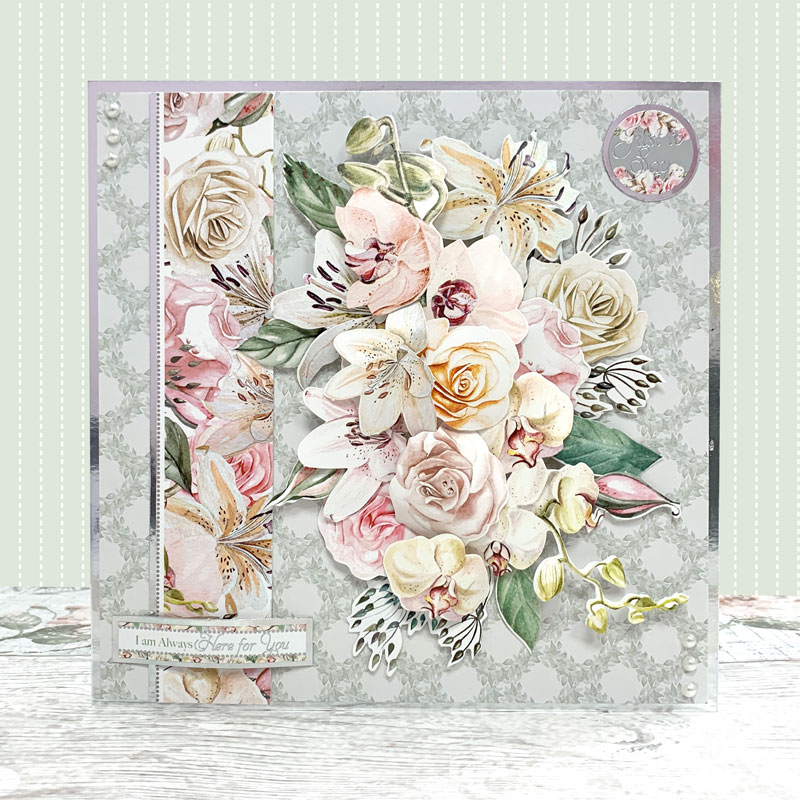 The religious-themed Forever in Our Prayers Topper Set offers kind words of condolence paired with lily flowers. It includes 14 die-cut elements, featuring three arch toppers, an ornate cross and pretty flowers.
The sentiments include: 'May you take comfort in the knowledge that there is one more angel in Heaven', 'Praying for you at this difficult time', 'Draw near to God and He will draw near to you' and 'May the peace of God surround you during this time of sorrow'.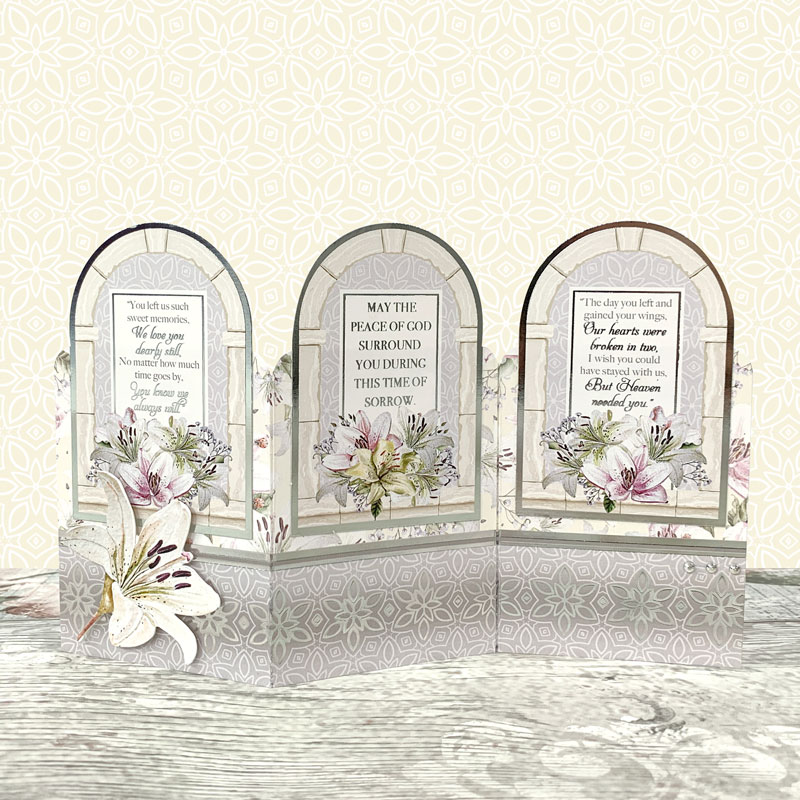 In Loving Memory Topper Set features 12 die-cut elements of orchid imagery with decorative edge frames, suitable for a range of sympathy and remembrance occasions.
Sentiments include: 'In Loving Memory', 'Death leaves a heartache that no one can heal. Love leaves a memory no one can steal', 'May warm beautiful memories wash over you at this time and stay with you forever…', 'With Love' and 'Deepest Sympathy'.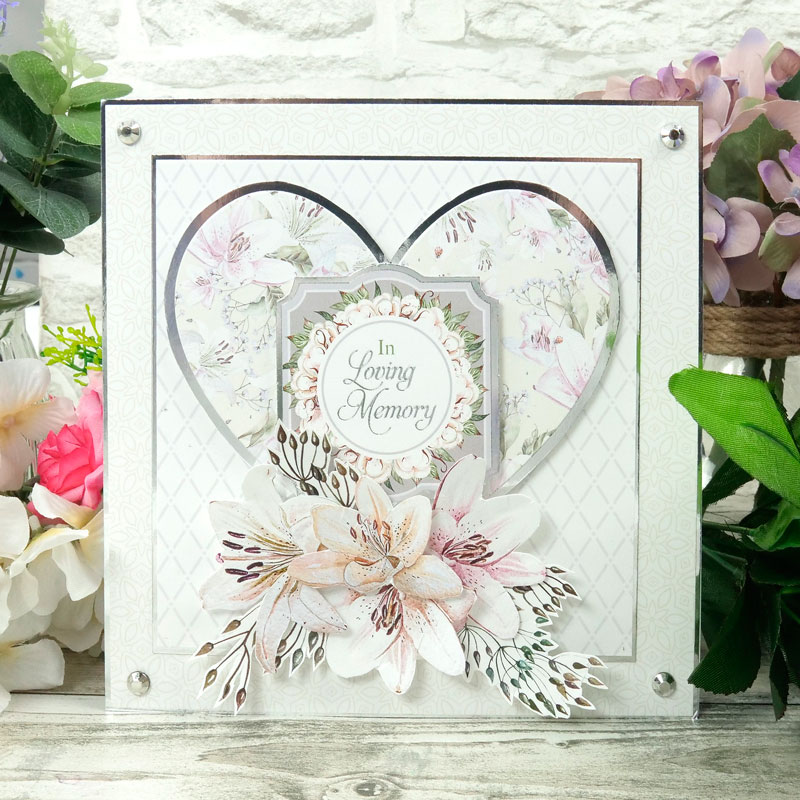 Thinking of You Topper Set focuses on messages of support and hope. It includes 12 die-cut elements featuring rose artwork; the large rose toppers are versatile enough to be used for many other occasions too.
Sentiments include: 'Get Well Soon', 'In dark days I will be there. I may not have any more light to give you than you already have, but I will take your hand and we will find the light together' and 'Thinking of You'.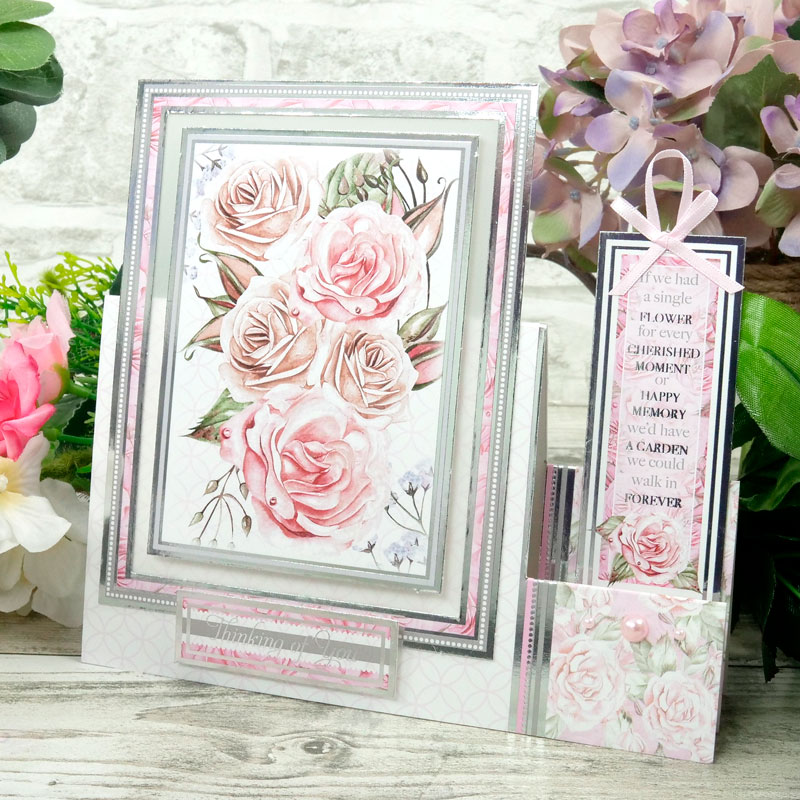 For just £26.96, the Forever in Our Hearts Complete Collection saves you £12! It features everything you need to create cards and projects from the heart. Shop the collection now.
Busymitts
Share your makes