Blog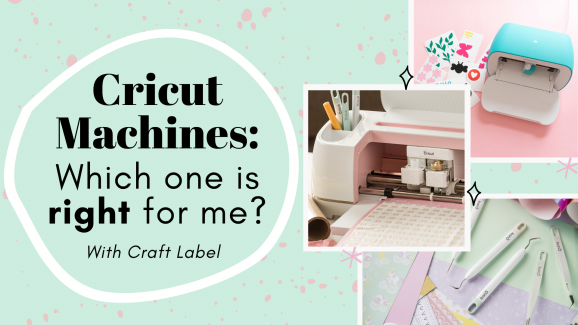 Providing people with the tools to help people lead creative lives has been Cricut's dream from the very beginning. Their cutting machines have completely transformed the way we think about crafting and designing – making one of their cutting machines your new DIY best friend is simply a no brainer. So, grab a cuppa and settle in as we let you know about our favourite three and hopefully make your decision on what one to add to your ever-growing craft room a little easier (or harder!).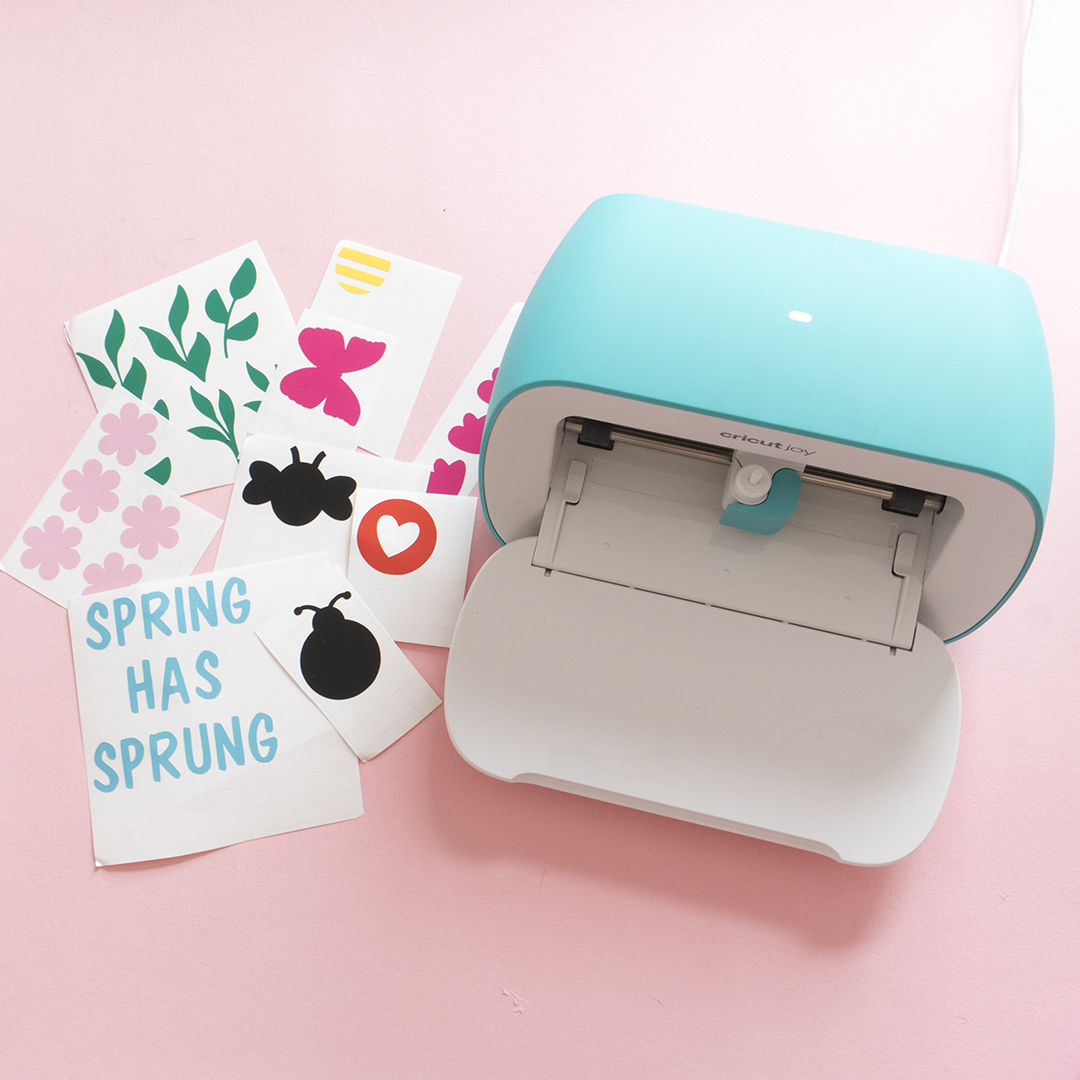 Cricut Joy
Step away from your inspiration board, and start making. This pint-sized powerhouse makes it easier – and faster – than ever to personalise your life with practical, everyday projects. With its precision blade, the Cricut Joy can cut a huge range of materials into any shape, whether you're using vinyl, iron-on, peel-and-stick label paper, or even construction paper – the possibilities truly are endless! Not only that, but this small but mighty machine will also work as your personal scribe to help you create unique labels. All you need to do is choose the colour, line weight and your favourite font and you're ready to go.
Complete with all-new Smart Materials in vinyl and iron-on, the Cricut Joy can also cut up to 20 feet at one time – ideal for placing your favourite quote on the wall or creating a galaxy of glittering stars. You'll also be at the ready to honour any event by making the perfect card at a moment's notice, just choose the design, put the pre-scored card on the mat, and let your handy machine do the rest. Designed to be at your beck and call whenever you need, this is the one if you're after something compact, portable and sleek.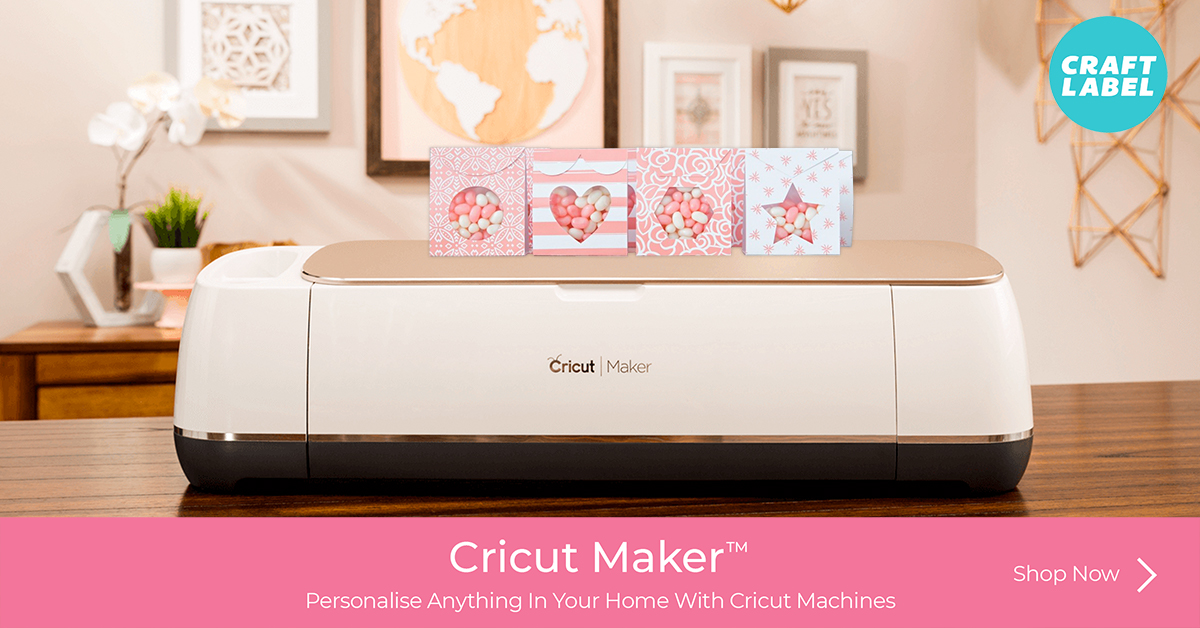 Cricut Maker
Enter the Cricut Maker, the ultimate smart cutting machine. With more tools and the ability to quickly and accurately cut more than 300 materials, like fabric, leather, paper and balsa wood, there have never been more creative possibilities at your fingertips. With an expandable unit of tools that can be used for cutting, scoring, writing and adding decorative effects, you can take on virtually any project imaginable with this game-changing machine. Effortlessly switch between these tools by simply pressing the quick-release button at the top of its versatile housing, snap your desired tip into place and you'll be making in no time at all!
Our favourite part of this machine, though? Sewing crafts have never been easier. The Cricut Maker will cut and mark all your sewing patterns for you, meaning all you need to do is stitch your project together and voila! This smart machine is full of thoughtful touches that will make your DIY experience easier, including in-built storage to keep your tools organised and a helpful docking slot for your tablet or phone. This is the one if you want simplicity, yet the power of a professional machine.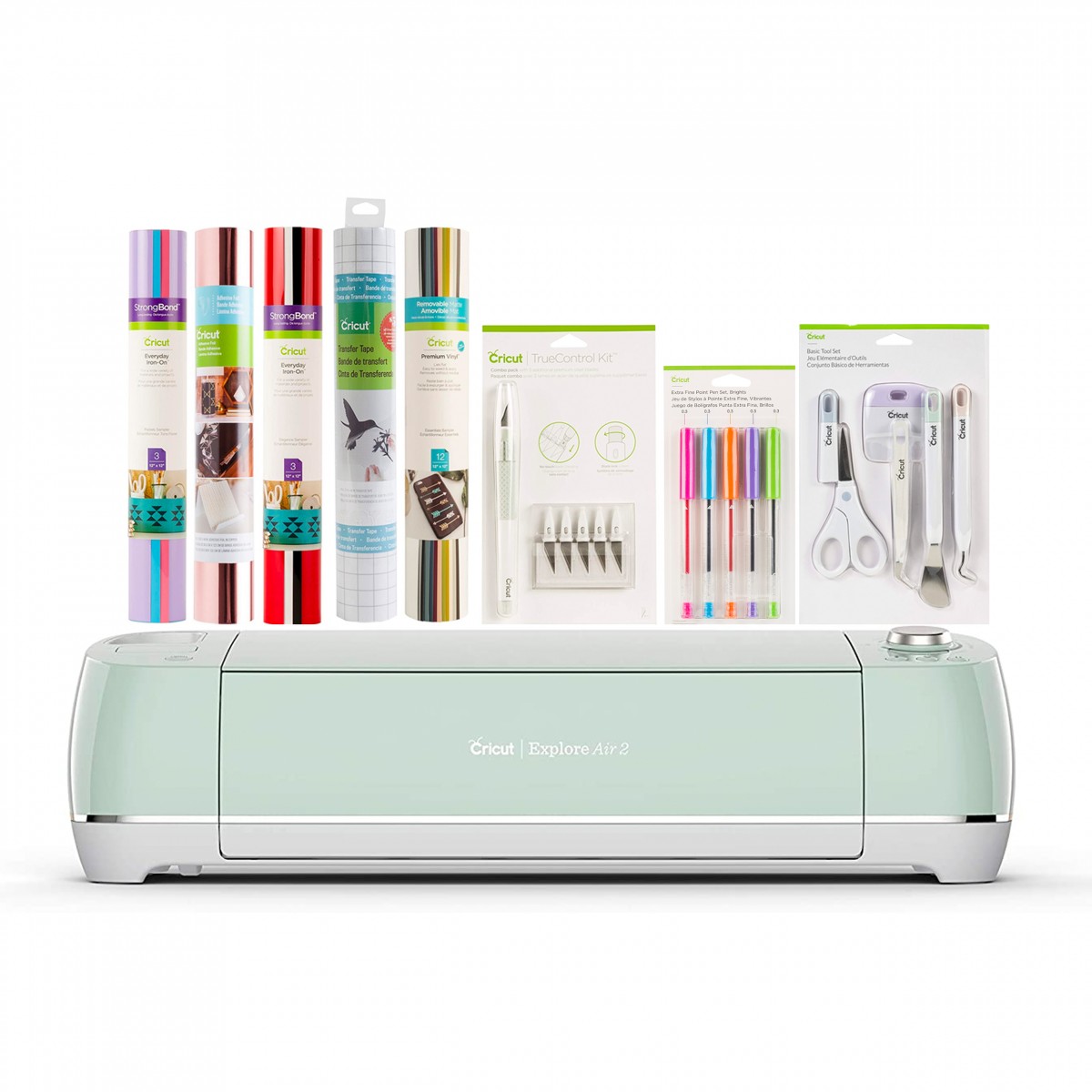 Cricut Explore
Make DIY oh-so-satisfying with the Cricut Explore Air 2, which promises WOW-worthy results. From the most popular craft materials, like cardstock to vinyl, to speciality materials, like glittery paper, polished foils and bonded fabric, this machine can cut up to a hundred different materials with ease. Not to mention the versatile fine-point blades mean it can cut quickly and accurately, even down to details smaller than a nail decal. The Cricut Explore's Scoring Stylus allows you to create beautiful, handcrafted cards with complementary envelopes in minutes as it makes easy-to-fold creases in paper materials. There is no doubt that any paper project you create with this machine will certainly pop.
You can even go even further and add shine to your projects, with the foil transfer tool which lets you easily embellish invitations, gift boxes, cards and more, with polished, professional results that add amazing glimmer and gleam. This is the one if you're looking for the perfect entry point into the world of precision crafting.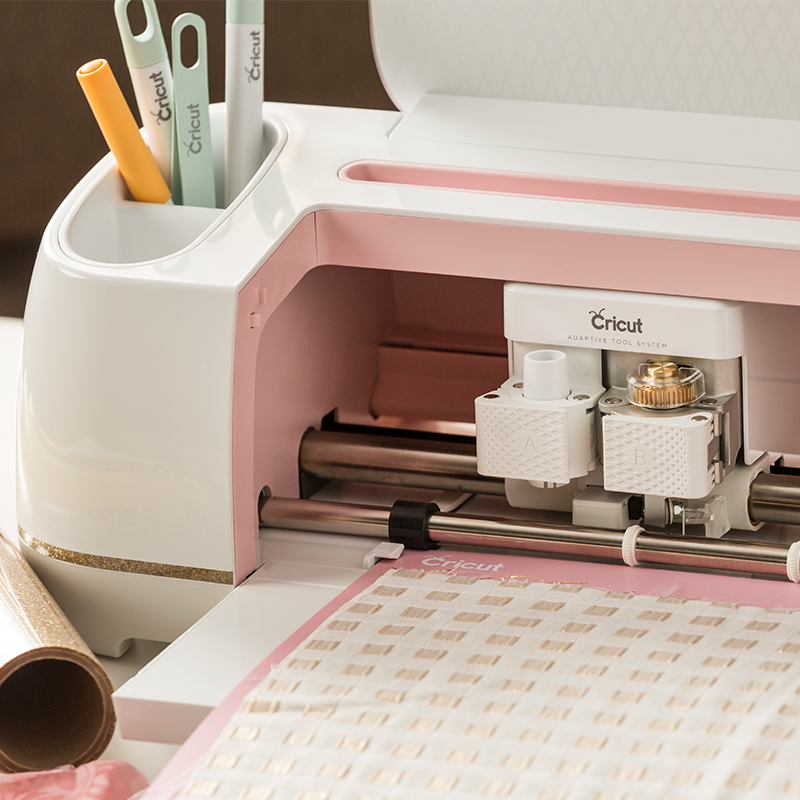 If we've inspired you to level up your craft room, Craft Label is the best place to check out for incredible Cricut machine deals, and handy accessories, like cutting mats – they will always make sure you get great value for money!
Don't forget, every Cricut machine comes with 50 ready-to-make projects and the flexibility to upload your designs, so you can get crafty as soon as it arrives! Looking for even more project inspiration? Don't worry we have you covered with this striking wreath, greeting card and votive set made from layering die-cut coloured flowers to produce a 3-D effect.
Busymitts
Share your makes