Blog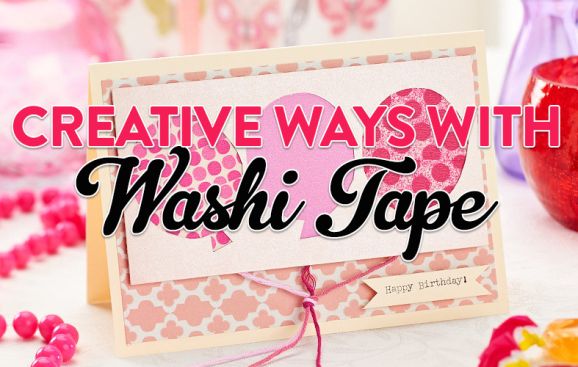 If you don't have washi tape in your crafty collection, we don't know how you've been coping. The decorative adhesive is not only extremely easy to work with and pleasing to the eye, but it also has a multitude of uses. Below we've assembled nine projects that we're loving right now, which demonstrate washi tape's wonderful versatility.
Take a look-see and be inspired…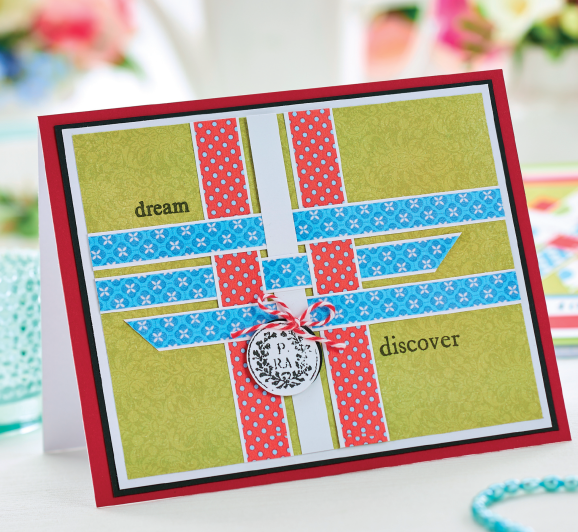 Use washi tape in your card making for pops of fun and colour. Here we share how to weave strips into an interlocking pattern, making a fantastic focal for this inspiring greeting.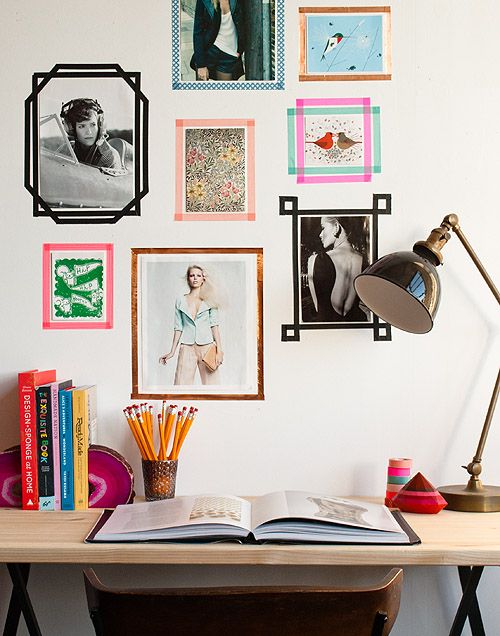 Washi tape doesn't leave a mark, so it's perfect for decorating walls – especially if you're renting and feel limited in what you can do! We adore these picture frames, which have been fashioned with all sorts of different washi designs.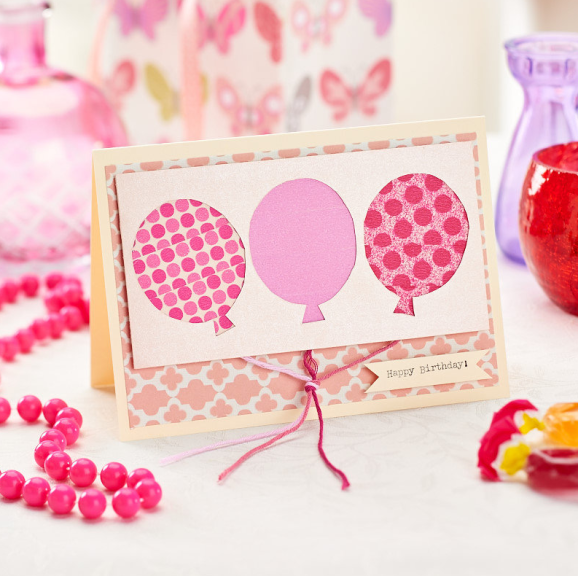 Don't have patterned paper to suit? Washi tape can take its place if you lay strips down next to each other. The method has been showcased beautifully with this balloon card from PaperCrafter magazine.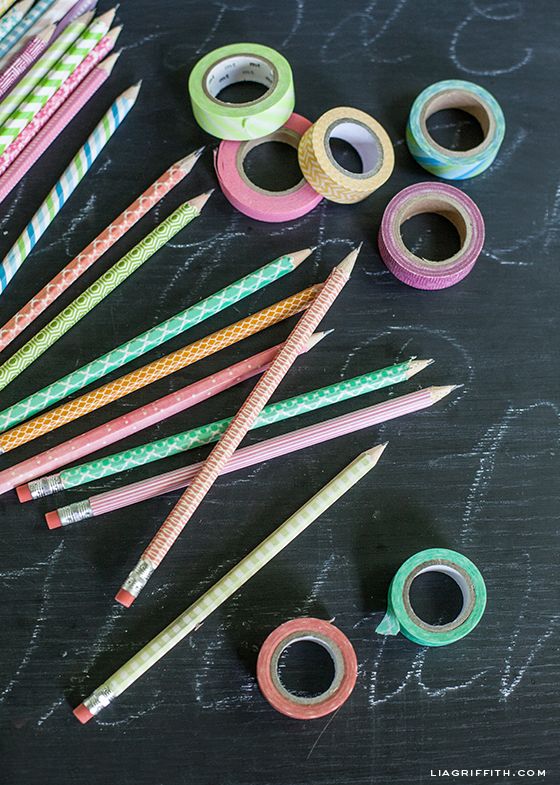 If you ever feel uninspired at work or when you're crafting – we've all been there! – then this tutorial is for you. Spruce up your desk essentials with reams of washi tape. These covered pencils are a great example.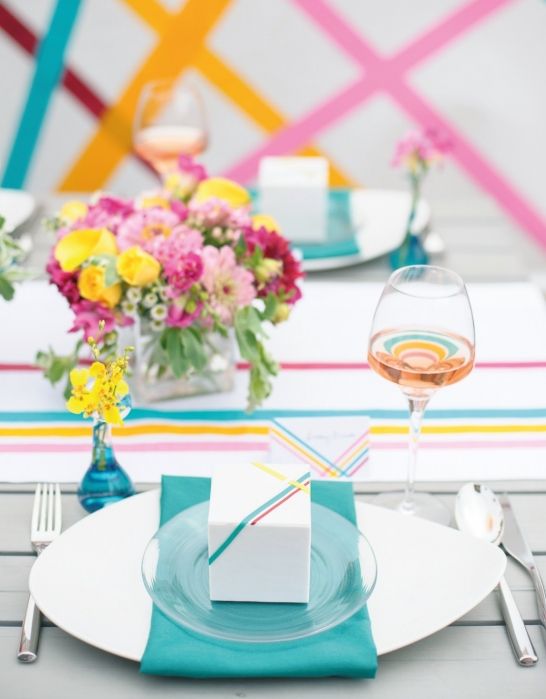 Make striped invitations, place settings and decorations for a party or wedding with this how-to from Homemaker. It's so simple, yet creates a really stylish aesthetic.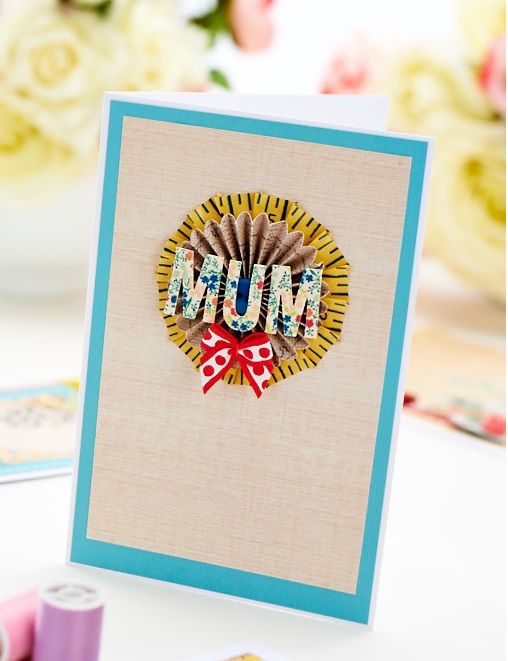 Why not try pleating with washi tape to create a concertina-style rosette? We've shown you how to do this for a Mother's Day card, but the embellishment would work for a variety of celebratory occasions.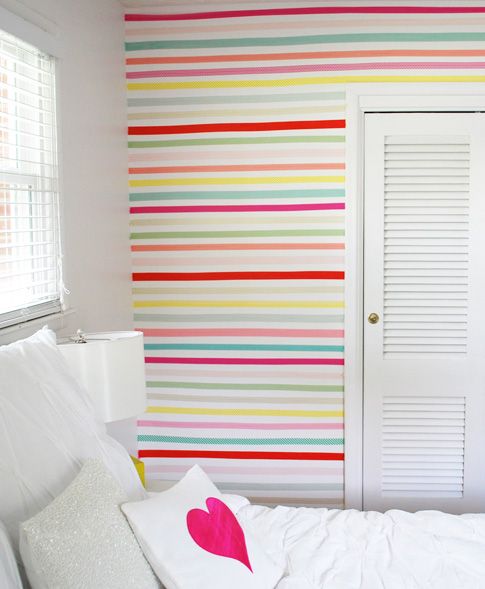 Reinvent a room in your home with a washi tape feature wall. These stripes are really effective, but you could also try crosses, geometric hearts for the boudoir, stars, triangles, animal faces for a kids' room… the options are endless really.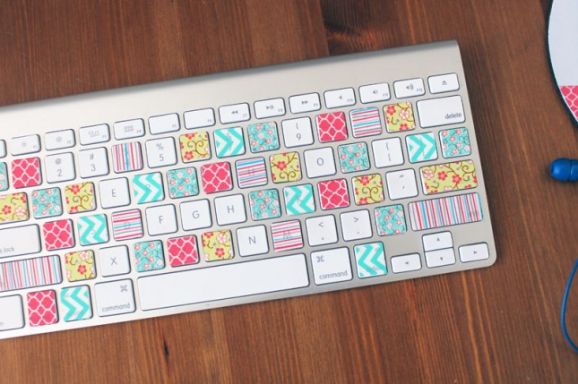 Liven up your laptop or computer keyboard by applying squares and strips of washi to a selection of keys. If you're not a touch typer, you'll be pleased to know that you can still see the letters, numbers and symbols through the tape.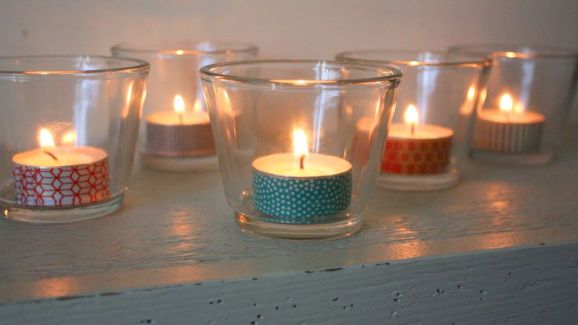 Tea light outers can often look dull, so of course it makes sense to pretty them up a bit. And it couldn't be simpler to add a pattern with washi tape – just wrap it around, and hey presto!
If you've been inspired to craft with washi tape, check out Green Cloud Crafts. We love their selection of designs!
Happy washi tape-ing!
Busymitts
Share your makes