Blog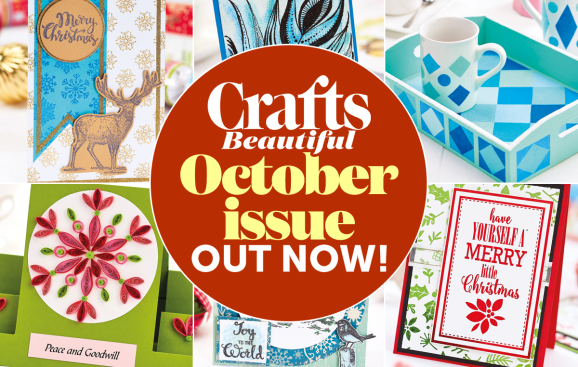 We've got that festive feeling and the October issue of Crafts Beautiful is sure to get you in the holiday mood, too! The winter months are fast approaching, so it's time to get prepped for one of the most exciting times of the year in crafts with 59 get-ahead projects and ideas. From batch making to festive garlands, advent calendars and Christmas greetings, we've got you covered this season.
1 Free Gift!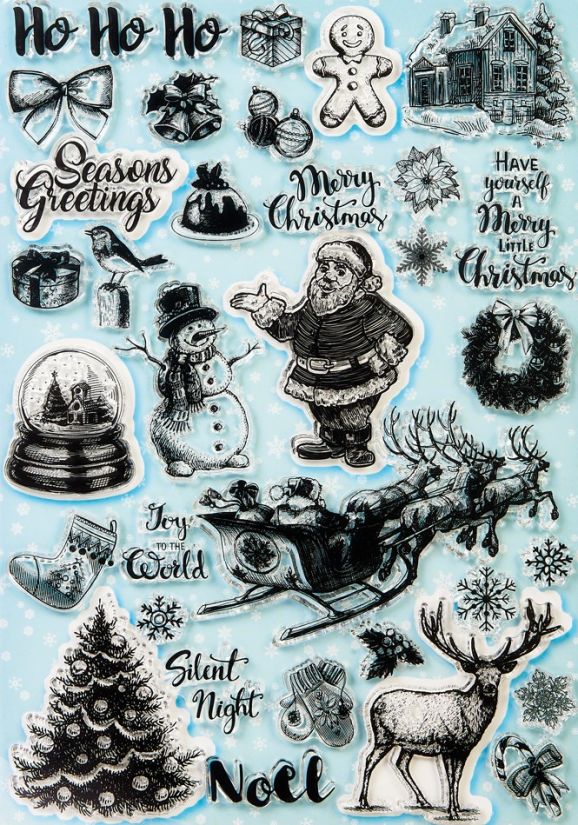 Stock up your stash with this issue's incredible 33-piece Christmas stamp set! Colour, layer or jazz up your stamped motifs for quick and easy standout cards, then finish off your makes with one of the heartwarming sentiment stamps included for a final professional touch.
2 Colour Notes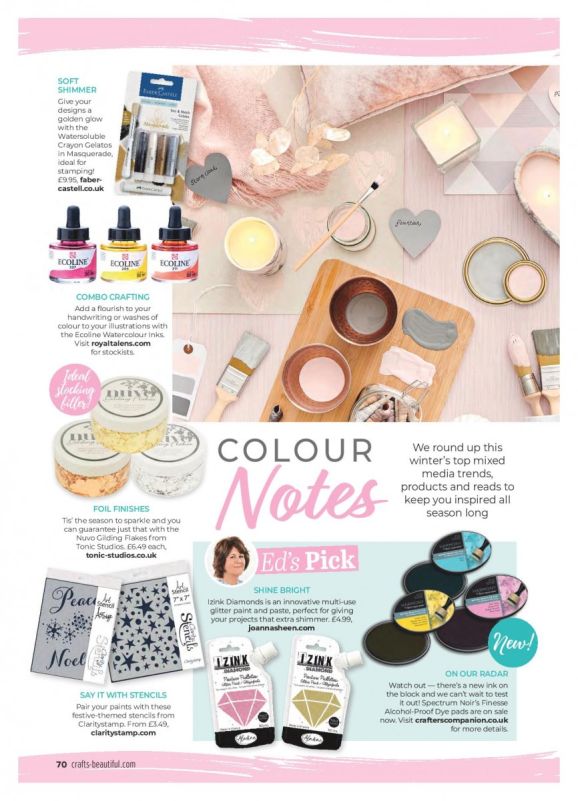 Christmas is a great excuse to throw vibrant shades at any project you've put your crafty hands to. Why not head to our new Creative Colour section to discover unique mixed media techniques, top trends and best buys of the season?
3 Fantastic Reads
Craft the night away with our top guide on how to host a Christmas batch making party. With expert tips and a whole host of crafty inspiration, all you need to do is invite your pals. Now, pass us the prosecco…
4 Bumper Giveaways!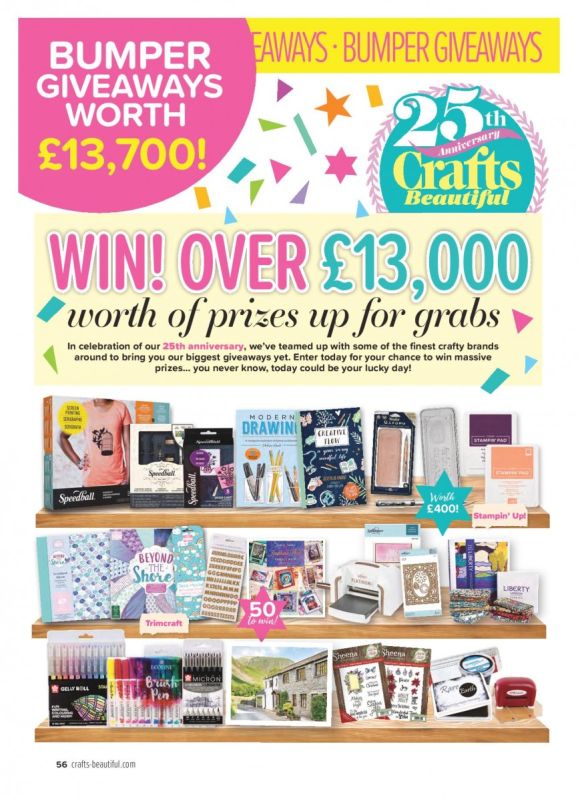 We've still got plenty of goodies up for grabs… over £13,000 worth to be precise! Yes, you read that right. Enter today for your chance to win big, including crafty holidays, bumper bundles, top-end gadgets and more!
5 Reader Offer!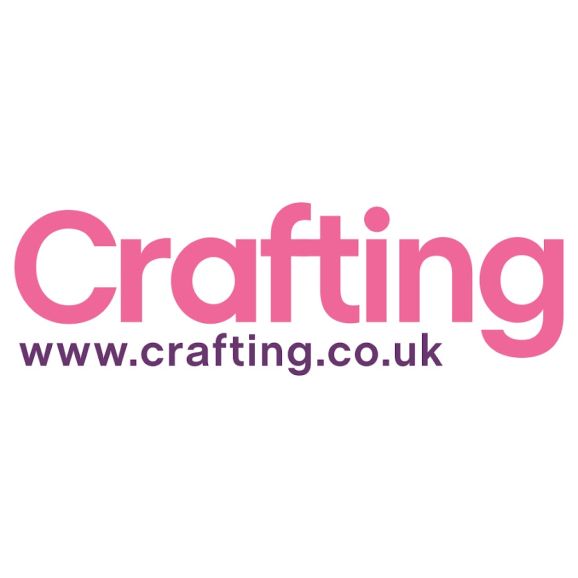 This month, we're offering every reader 25% off everything from crafting.co.uk! With lots of top brands to choose from, you certainly won't want to miss out on this fantastic offer. Simply pick up a copy and turn to page 69.
6 Create and Craft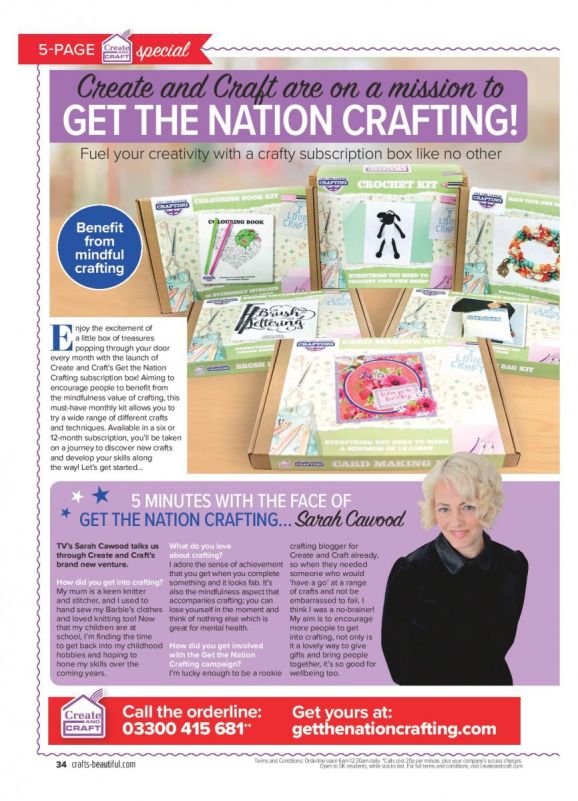 Get your creative juices flowing with Create and Craft's brand new subscription box. This must-have kit includes a variety of crafts from cardmaking, colouring to sewing and jewellery making, so you can be sure to master a new technique every month.
Recommended Posts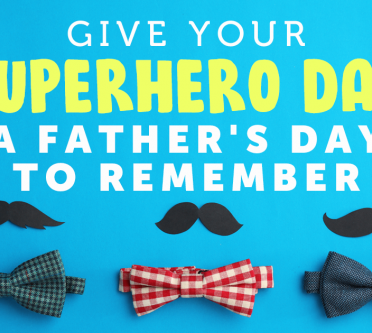 Give Your Superhero Dad a Father's Day to Remember with the Help of Sewing Bee's Stuart Hillard
Busymitts
Share your makes