Blog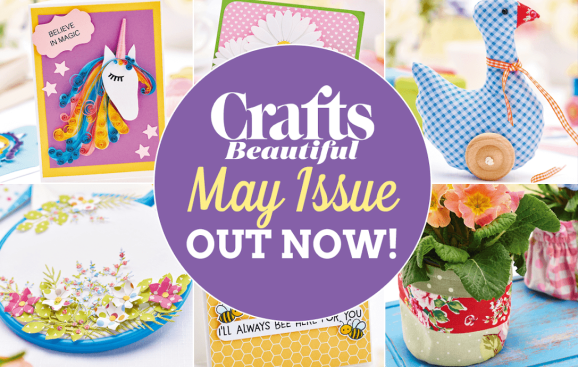 Summer is almost here, so why not settle down in a sunny corner and flick through this issue's projects and features to get started? Inside the May edition of Crafts Beautiful, you'll find 45 brand-new greeting ideas, ten cards to create with your FREE 3-D Butterfly Card Kit, £8,000 worth of prizes, PLUS an essential guide to colouring and painting! Read on to find out what other treats we have in-store for you…
Crafts Beautiful May issue is on sale Thursday 29th March
1 Free Gift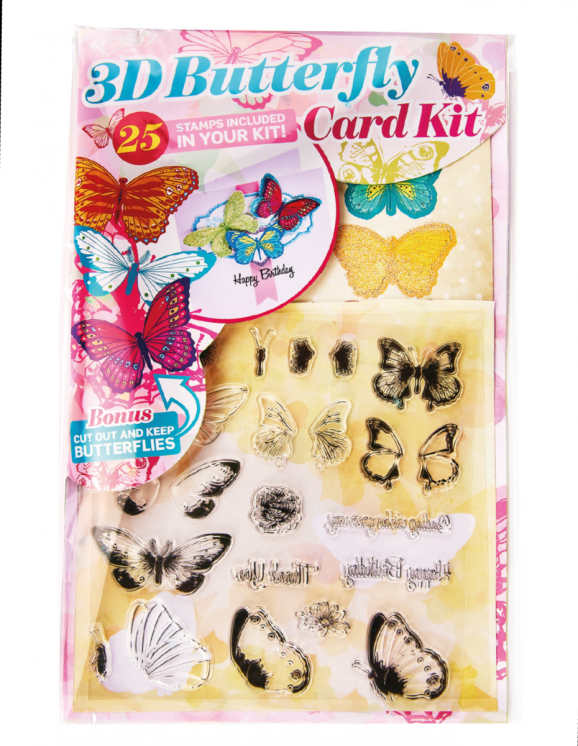 Create an array of beautiful cards and papercrafts using the 25 stamps that come free in this month's 3-D Butterfly Card Kit, and dream up gorgeous butterflies made of various colours by layering different inks. Also included are press-out motifs and toppers, five coloured blanks, and you can even use the packaging, too!
2 Your Essential Guide To Colouring and Painting
Get your creative juices flowing with this month's special. See our selection of hand-picked watercolour products, discover the therapeutic qualities of the humble paintbrush in our exclusive interview with renowned artist Jean Haines, plus pens, tools and books for keen colour addicts
3 Free Papers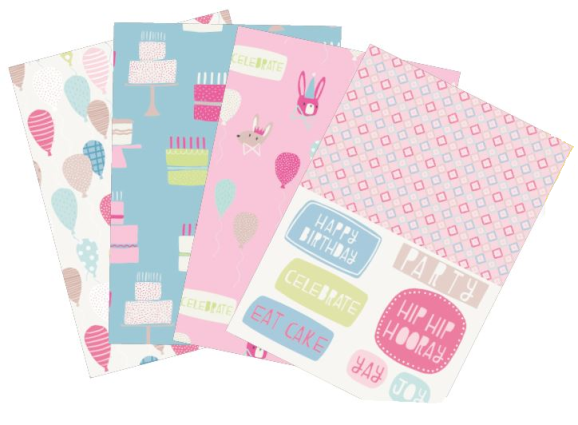 If you're an animal lover you'll simply adore this month's free papers! The Party Pets collection by Alice Potter is just what you need to begin your summer crafts, especially if you're throwing a big bash. And don't worry if you run out, you can print even more out.
4 For The Love of Stationery
We've pulled together the ultimate guide to stationery for all you addicts out there! Discover the trends of tomorrow, master the art of lettering with a little help from Speedball and find out about National Stationery Week and how you can take part!
5 Brand-new Card Projects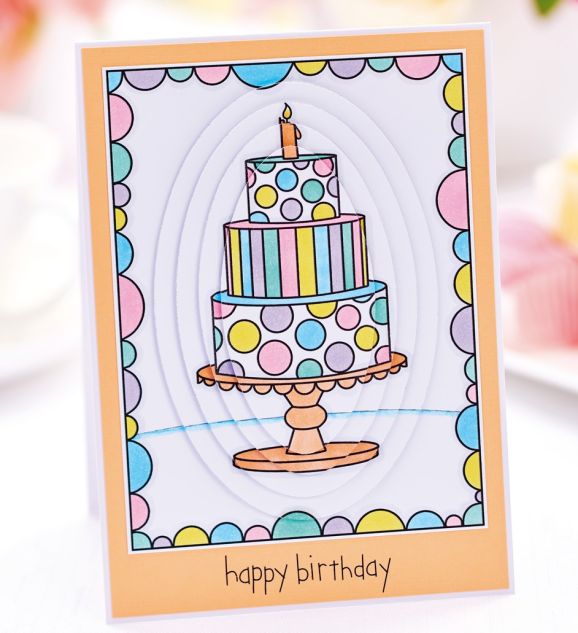 We've got a whopping 45 card projects packed into this issue, featuring a range of techniques including pyramage, foiling, origami and quilling! We can guarantee that you'll learn something new.
6 Stitch Happy
Follow our simple projects to patch together pretty box covers, pot wraps and even decorative flowers with some elastic sewing, metal wire and decorative braid techniques.
7 Prizes Worth £8,000
You've still got a chance to win in our incredible giveaways! We've got prizes from all of your favourite brands including Hunkydory, Crafter's Companion and Emma Bridgewater, plus there's book bundles, craft show tickets and a mystery gadget lucky dip up for grabs.
8 Reader Offer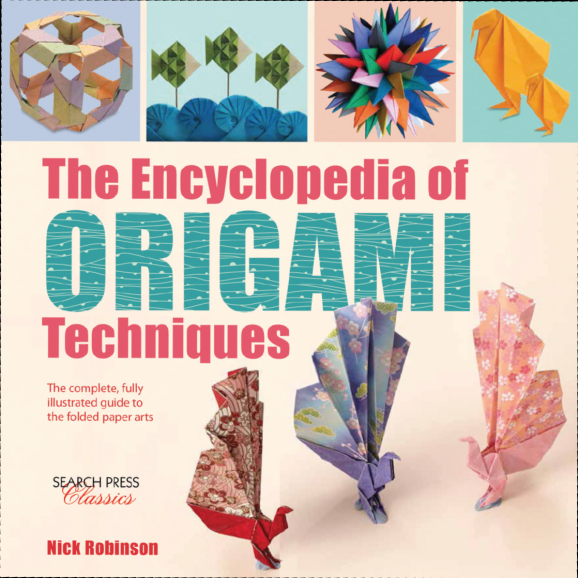 Here at Crafts Beautiful, we have arranged a FREE* copy of
The Encyclopedia of Origami Techniques
book, worth £12.99, for every reader. This book provides you with easy-to-follow instructions for creating your own paper sculptures. Turn to page 98 to claim yours!
(*just pay postage)
Crafts Beautiful May issue is on sale Thursday 29th March