Blog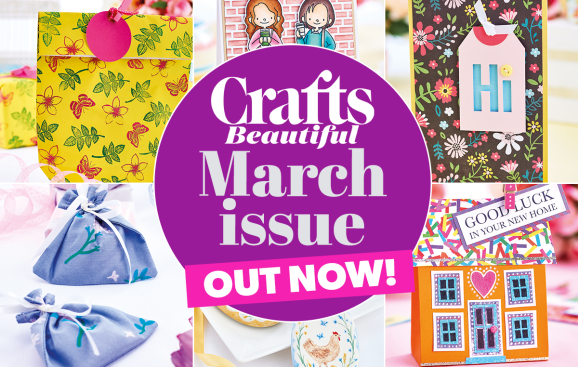 We're thrilled that our March issue of Crafts Beautiful is now on sale! With over 100 creative ideas for you and your home, you won't want to miss out on all the fantastic and colourful projects you can whip up. We've gone nature crazy with a selection of themed designs that'll bring you closer to the outdoors. And we thought we'd surprise you with a few ideas for one of the most important days of the year; Mother's Day of course! And, that's not all… you'll find even more makes to keep you busy, but you'll have to grab your issue to see the rest!
1 Stand-out Makes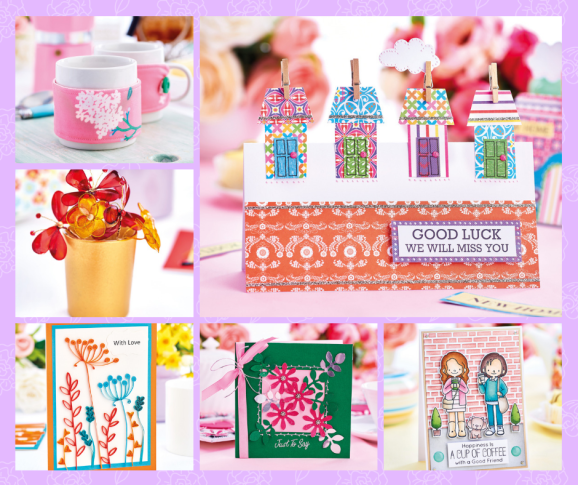 Our March issue is jam-packed with impressive designs that'll ensure that you have something to do every day of the week! Let someone know you care about them with a beautiful quill design, breathe life into your home décor by creating décor make from wire and film, or surprise a special friend with a cute coffee-inspired card. There's a whole lot more too, but we know how to keep secrets, so we'll leave you to find out what else is in store for you!
2 Stamping Perfection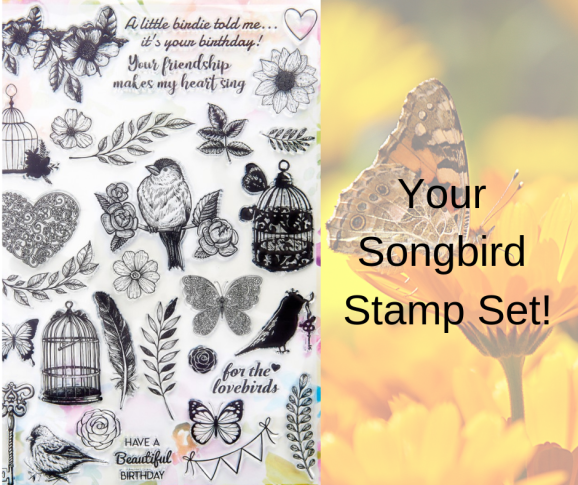 These beautiful stamps will be key to creating a whole host of exceptional designs to give to friends and family. But, if you can't bear to part with your makes, then keep them for yourself! The motifs include birds, flowers, feathers and lovely sentiments. Use them on cards or go the extra mile and cover a gift box or tag with them. Your loved ones will appreciate all the effort you've made to come up with something truly original.
3 We Love You Mum!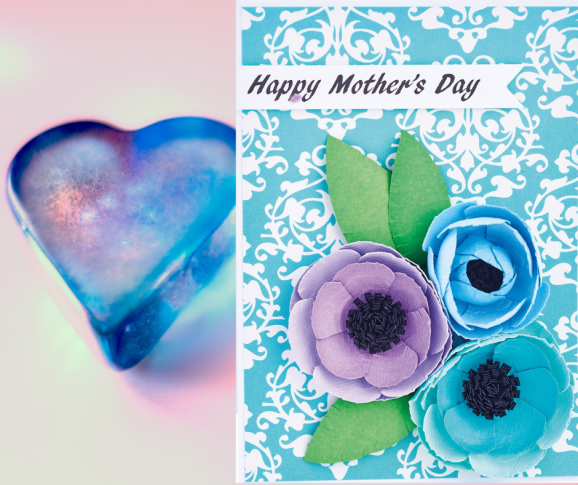 We certainly can't forget the person that gave us life! Tell your mum just how much she means to you by whipping up our selection of colourful creations. Make one, two or even three designs for her – the more the merrier! If you're looking for a challenge, you can even add a motherly touch to our other projects that aren't specific to celebrating this wonderful day. So, what are you waiting for? Get your crafting tools at the ready and have some fun!
4 Boost Your Skills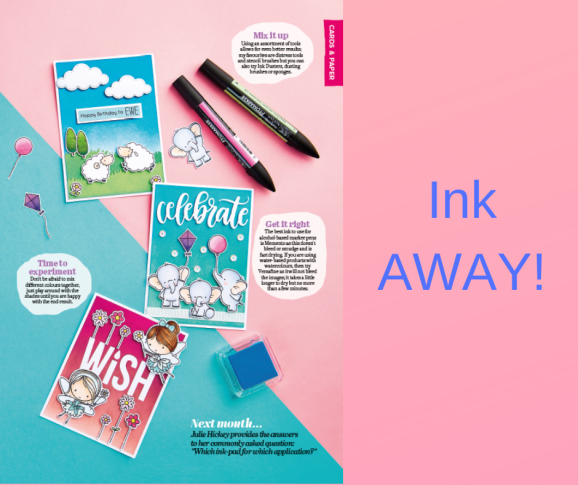 If you've been itching to learn something new, then designer guru Kitty Frampton is just the person that can help you out. On page 24 in the issue, she teaches you how to use ink-pads and alcohol markers to make three cute greetings. Choose between an elephant, lamb or fairy design. Alternatively, you can go the extra mile and make all three! It'll be the perfect weekend task, we promise!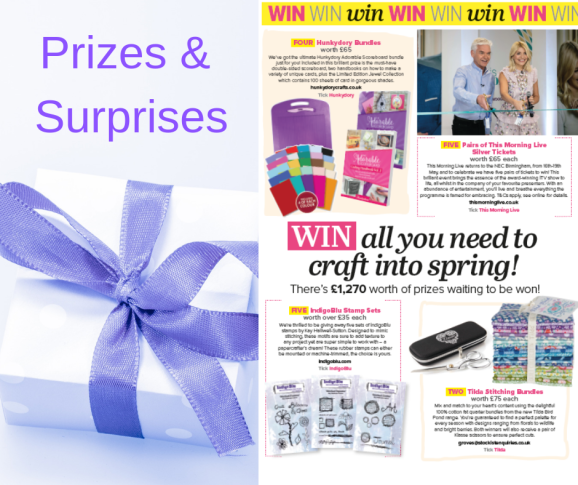 Now who doesn't love a freebie or two? We certainly do! And to show you, our crafty readers just how much you mean to us, we've got two pages filled with exciting goodies. We've got surprises from Hunkydory, Tilda and Craftpod, to name a few! Use the form on page 110 to enter or head to the Giveaways page on our website to win, win, win!
6 And the award goes to...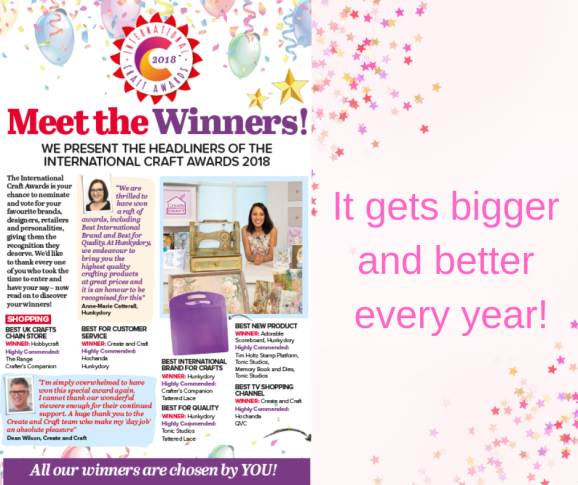 If it wasn't for our readers this wouldn't be possible! Do you know what we are on about? It's the International Craft Award Winners, of course! Check out page 91 onwards to see if the person, product or company you voted for won for their category. We had so much fun during this process and we look forward to the next crafty awards.
Busymitts
Share your makes