Blog
Craft's most prestigious and longest-running awards are back and bigger than ever, and we need your help. The moment has arrived to nominate your favourites in the Best of Craft Awards 2019, and if you still need a nudge in the right direction when it comes to nominating, read on to find out how your nominations help brands and what's in it for you!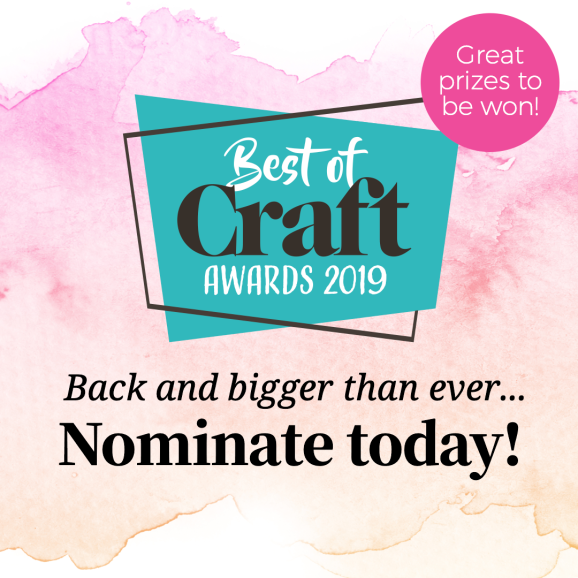 We've had a little makeover this year and are thrilled to reveal the Best of Craft Awards 2019 – a true celebration of all things creative. What's new and different about this year we hear you ask? Well…
★ New and revamped categories including Crafting Man and Woman of the Year, Most Inspiring Blog and Ultimate Gadget/Machine
★ New name and logo: Ultimately, we're still considered as a genuine mark of quality within the craft industry and a respected accolade – we've just got a new fancy logo this year and a little change of name!
★ Stellar judging panel: Keep an eye out during the voting stage for our star-studded judges including Lia Griffith, Millie Marotta and Claire Gelder.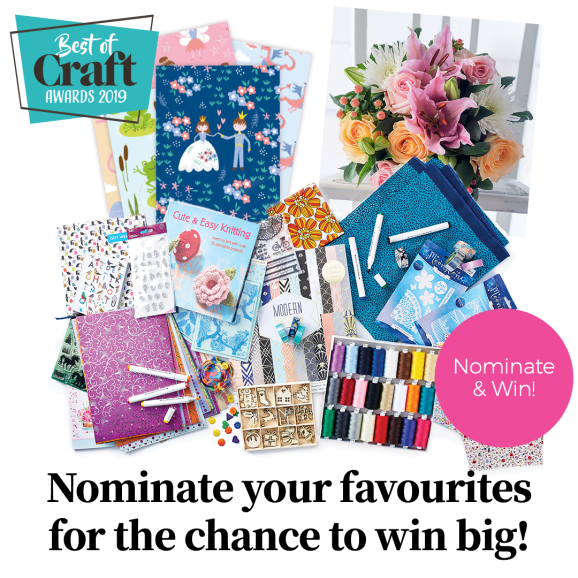 We've gone above and beyond this year to ensure that everyone who votes is rewarded for their time. First of all, you will all receive 20% off Appleyard Flowers and the Ultimate Digi Pack (see below for more about that!). Plus, you'll automatically be entered into an amazing prize draw where you could win an incredible craft bundle featuring all of your favourite brands. If that wasn't enough, there are also two three-month flower subscriptions to be won as well.
If you think that sounds exciting, just wait and see what we've got lined-up as a prize for the voting stage…
Every person who nominates will receive an exclusive 20-page digital bonus pack filled with papers, printables and projects! From fairytale designs to print out, to an ever-so-sweet Basset Hound you can stitch yourself in an evening and plenty of digi stamps to use in your papercrafts.
4 Celebrate Your Most-loved Brands
Do you have an all-time favourite gadget? Perhaps there's a particular brand you think has outstanding customer service or even a papercraft range that you just can't live without! Now's the time to recognise every shop, brand and product that has made your hobby so enjoyable by nominating them in this year's Best of Craft Awards.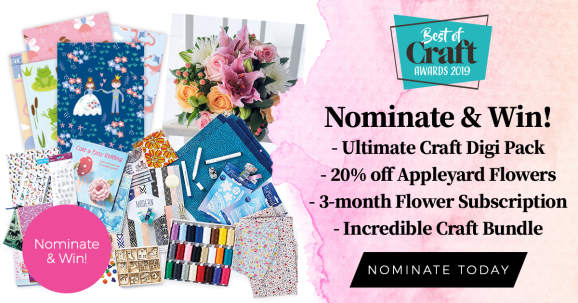 We truly appreciate everyone's opinions and as crafters, we know how important it is to have your voice heard. That's exactly why for 15 years we've been running the most respected awards in the industry. Nominate your favourites now and make a difference!
6 It's SO Easy!
We've made it as simple as possible for you to nominate this year – we can guarantee that it will take you no more than five minutes in total. So, pop on your kettle, fill a plate with your favourite sweet treats and get nominating now!
Busymitts
Share your makes