Blog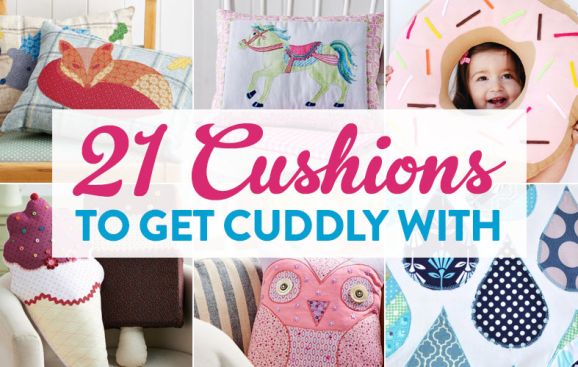 Who hasn't curled up with a much loved cushion at some point? These soft, padded furnishings can transform the look of a room without you having to spend a fortune on redecorating, and in this post we share a selection of our favourites with you. Of course, if you do plan on making all of these softies, you could create some amazing pillow forts!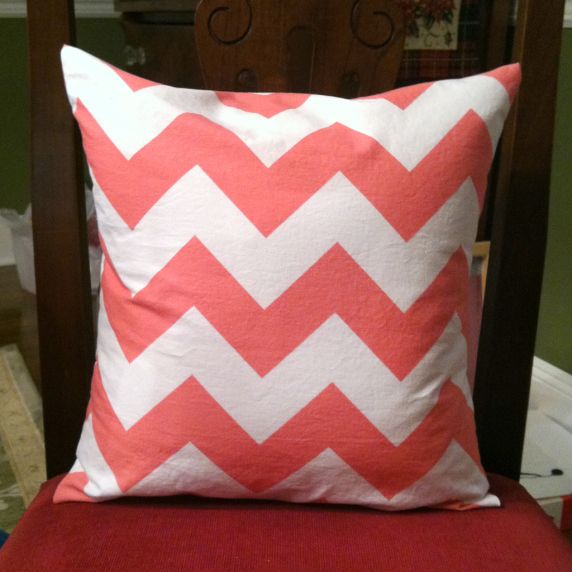 Whether you're a newcomer or more experienced and looking for something quick to create, then this project is ideal. Once you've mastered these cushions, you can experiment with other designs and use different templates to create more wonderful pillows. Carry on reading for further inspiration!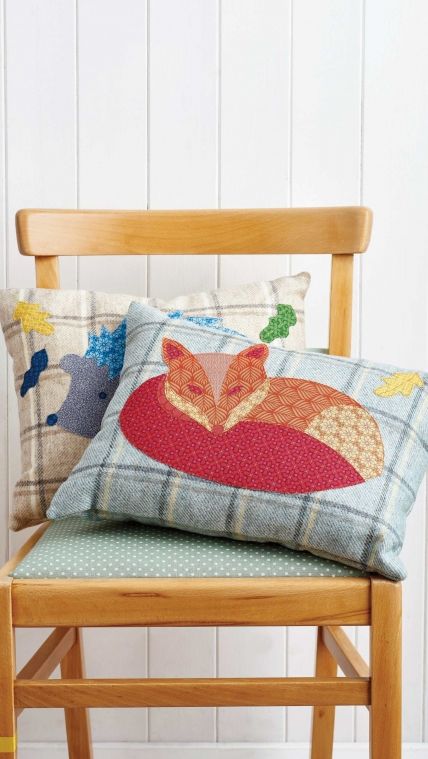 With autumn just around the corner, it's a great time to celebrate the changing season by introducing furnishings featuring a mix of warm hues and forest animal motifs into your abode. This fox cushion, for example, is right on trend and extremely cute!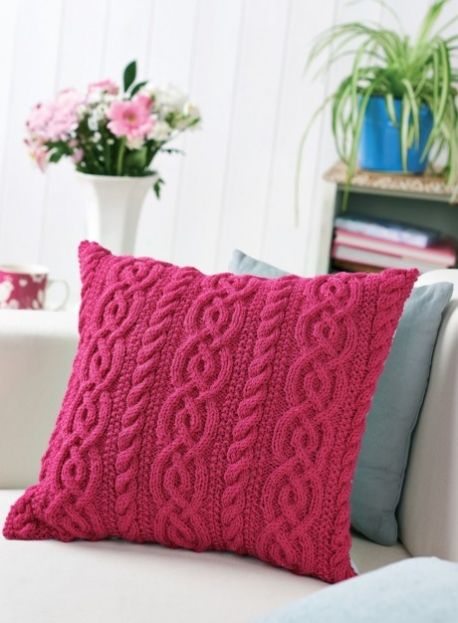 Love cosy nights in surrounded by soft cushions? You're not alone – be snug as a bug with this simple knitted cable cushion! Find the pattern here.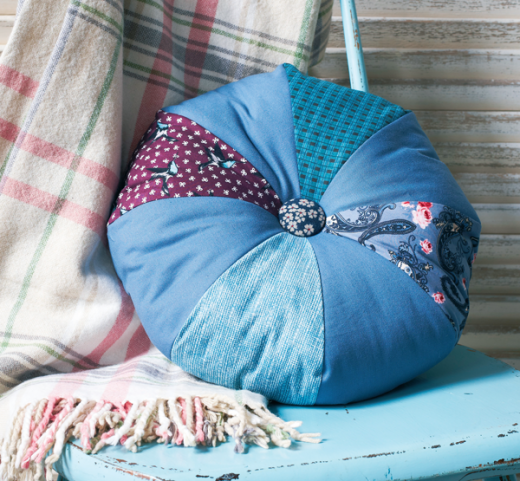 Opt for circles over squares and make this cushion – all you need to do is download and print off our template, use it to make eight fabric pieces and stitch them together to create the pillow top.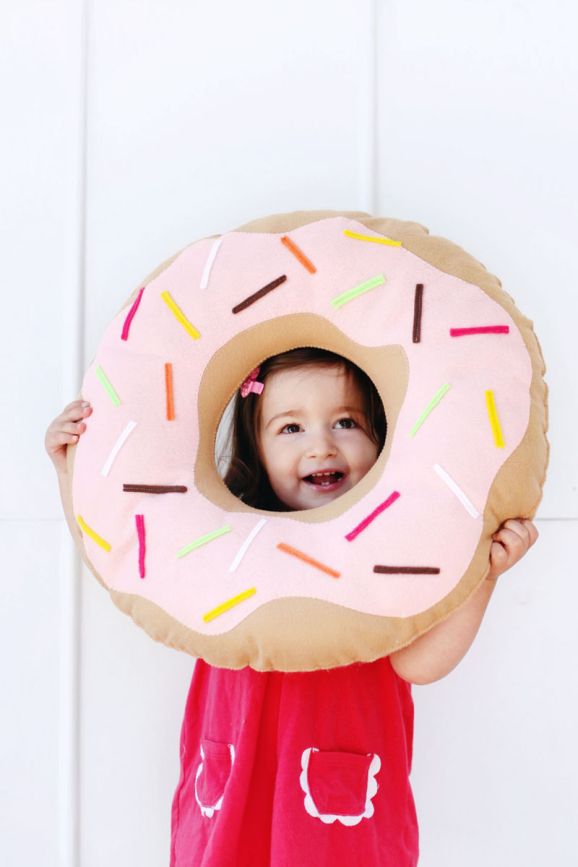 We're wolfing down this delicious DIY doughnut tutorial! Made from felt, this cushion would be a fun gift for a little one or for someone with a sweet tooth.
Use this pretty horse template designed by Corinne Bradd to create a cushion that animal lovers are sure to covet. Giddy-up!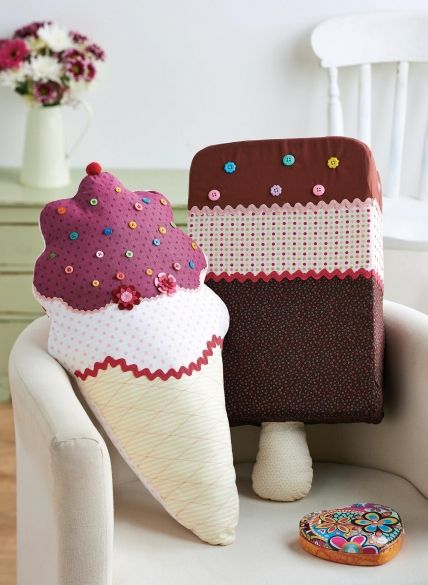 Tuck into an ice-cream or two with these delightful cushions! Adorned with ricrac and buttons to resemble toppings, the cone is padded with toy filling whilst the lolly is made using a foam pad.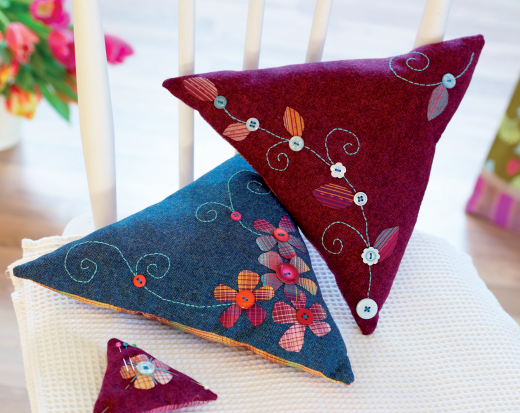 Sew and embroider these tweed triangle softies for another alternative shape to add to your growing cushion collection.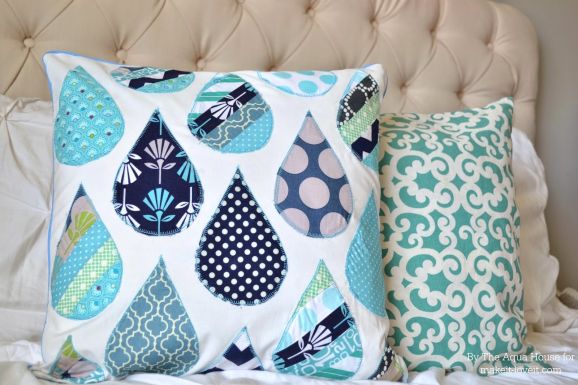 If you're a fan of rainy days, then you need to know about this pillow. Each raindrop is appliquéd onto the front of the piece using different patterned fabrics for a lovely, eye-catching effect.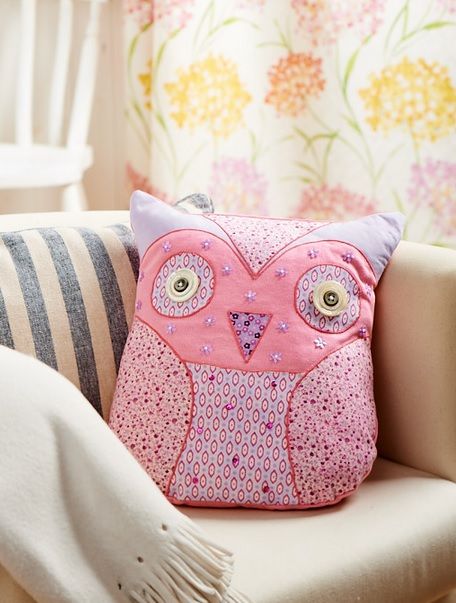 Did you know that a group of owls is called a parliament? Stitch your own feathered family by downloading and printing off our free template! Simply resize it to make each bird different.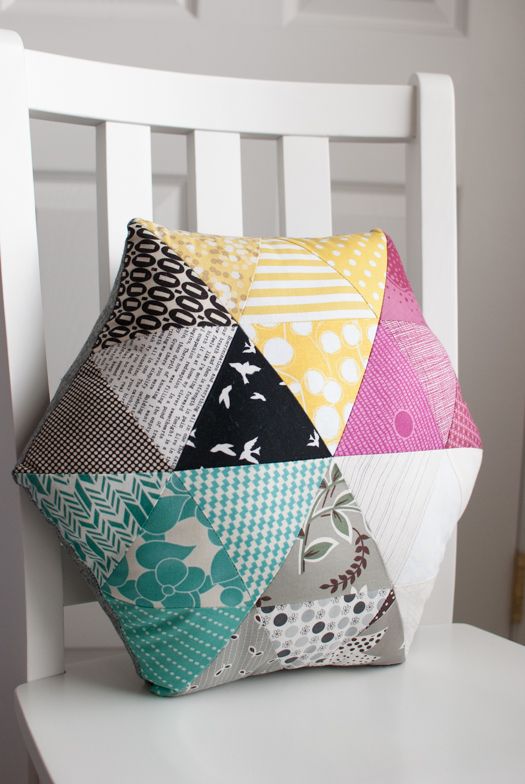 Patchwork lots of triangles to create a chic hexagon cushion for your home. This would also be an ideal project to use up your fabric scraps! It's fashionable and practical all at once.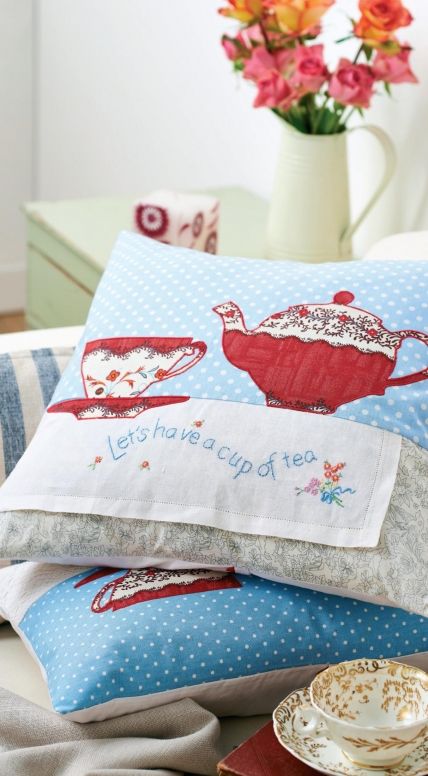 We're British, so of course a spot of tea was going to pop up sooner or later, and what better way to celebrate this classic beverage than with a stylish kitsch cushion? We'll put the kettle on.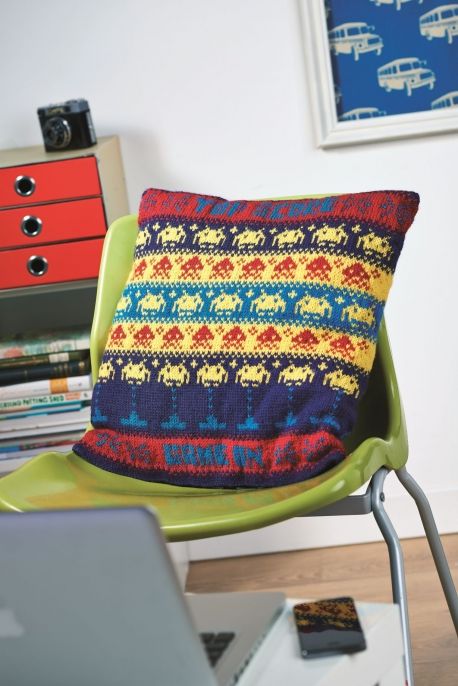 Give the big kid in your life a blast from the past with a retro arcade games cushion featuring iconic Space Invaders motifs!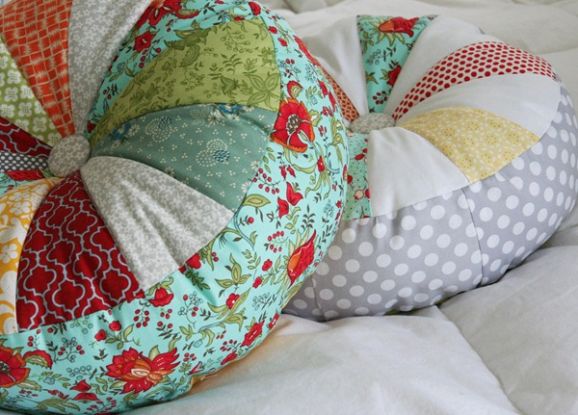 Whip up a few chunky sprocket pillows in next to no time by following this well-illustrated tutorial.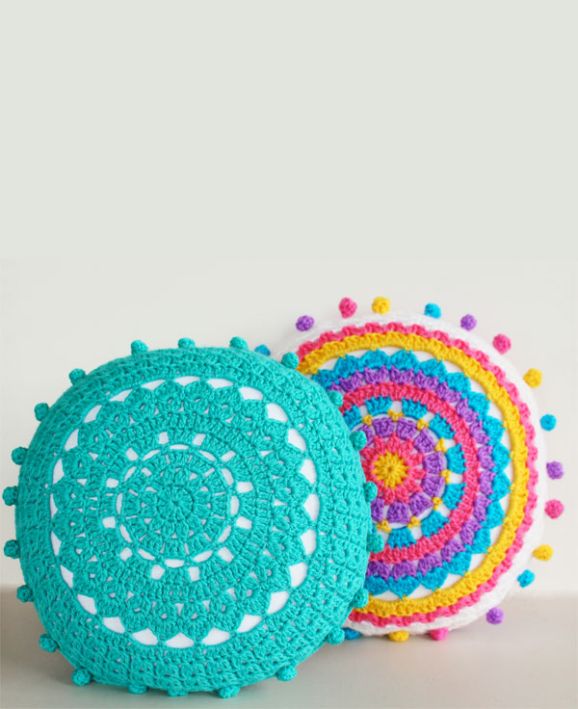 This tutorial shows you how to make a vibrant carnival-inspired cushion by following a 'crochet-along' method. Filled with lots of step-by-step pictures and instructions, this bright creation is an ideal starter project.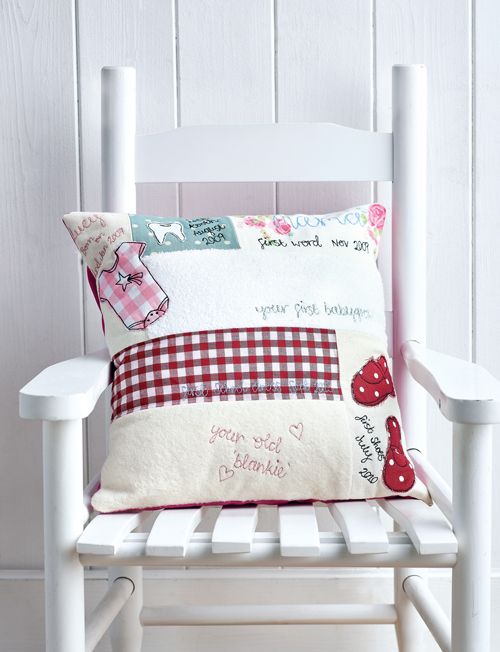 Reuse your baby's old clothes and blankets to stitch a precious keepsake cushion, then adorn it with appliqué elements using our free download.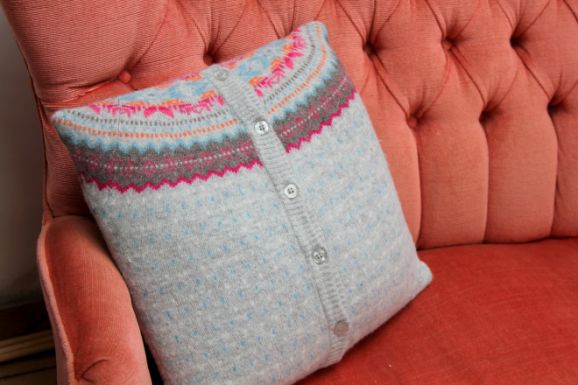 Got an old cardigan stashed away in your wardrobe? Give it a new lease of life by following the steps in this project.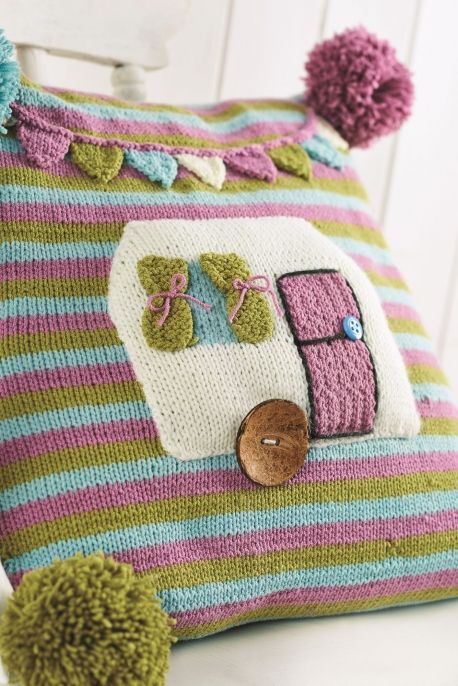 Pack your knitting needles and hit the road with a cute knitted caravan cushion! Find the pattern here.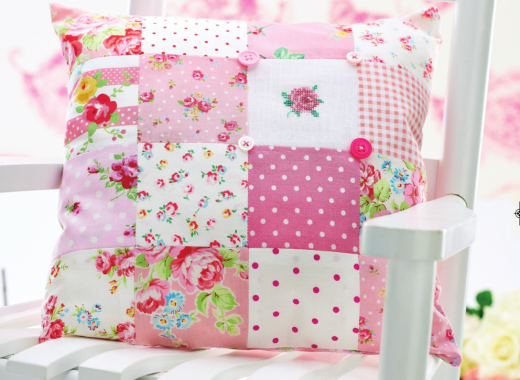 Make a simple patchwork furnishing with a cross-stitch rose element using our free project. We think it looks lovely in pink, but you could definitely use different colours to suit the theme of your room.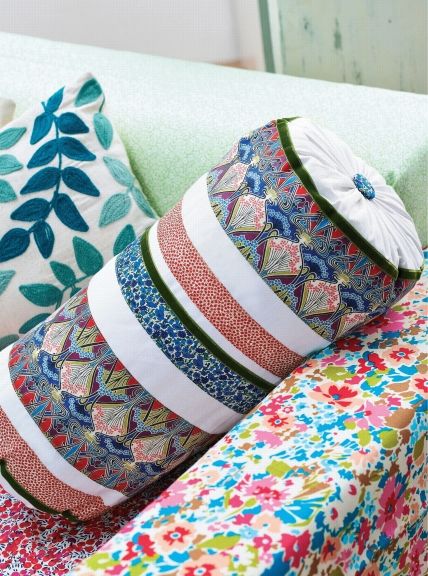 This cushion looks like it was made to be cuddled! Put together using Liberty fabrics, this design would be a marvellous addition to your settee or bed.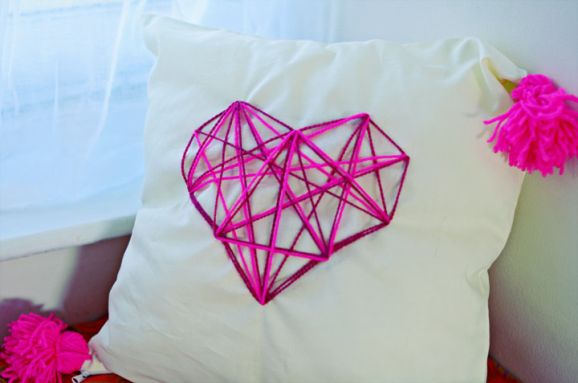 If you want a pillow with a modern twist, this geometric heart tutorial is just for you. It's made by sewing yarn into a plain cushion using an embroidery hoop.
If this post has left you yearning to be transported to the land of cushions, do not fret. We can't perform magic, however we can give you a link to more wonderful designs, which is just as good really. Find them here.

Busymitts
Share your makes