Blog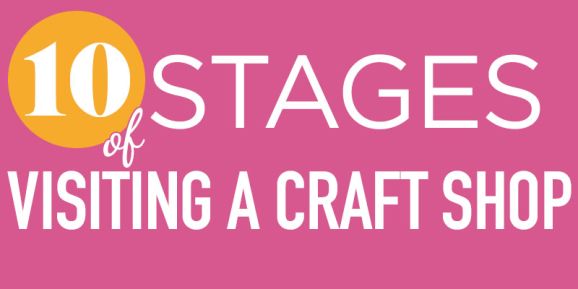 Online shopping is convenient and amazing, but there's nothing quite like popping out to your local craft store. The excitement only increases when you visit on a pay day. Here, we share every crafter's emotional journey.
1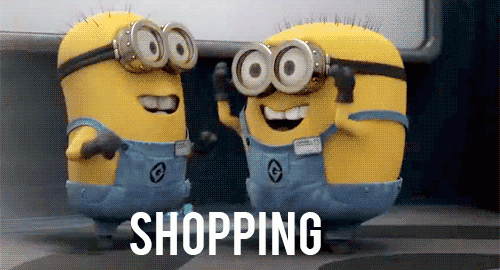 You're itching to get to the craft store. You've been forced to use supplies from your craft stash for an entire week, which basically makes you a crafty Bear Grylls. But that's all about to change: there's money in your account and it's time to hit the shops.
2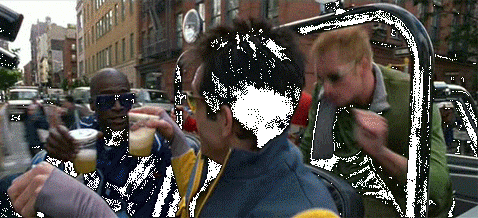 Shopping list? Check. Reusable bags? Check. You're ready to go. Even bad traffic and endless rain won't dampen your mood.
3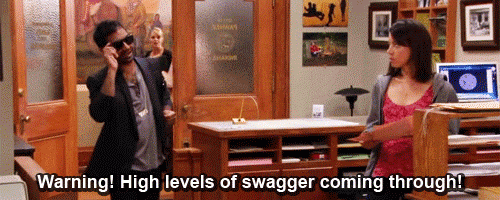 You arrive at the shop, walk inside and it's everything you've ever dreamed of. Wandering in a happy daze, you grab a basket and skip to the nearest aisle. You were born for this moment. Own it.
4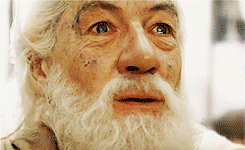 Everything is glorious. There's a discount on fabric, a new card collection is in and there's even a special offer on dies: you realise that this may actually be heaven.
5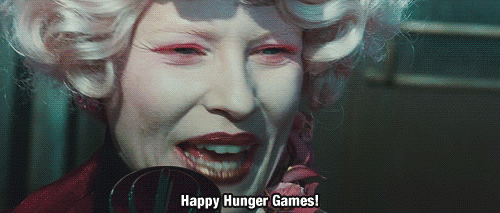 You're on a mission now. You scan shelves and raid bargain bins like they contain the last bar of chocolate on Earth. Nothing is going to stop you from getting those crafty delights.
6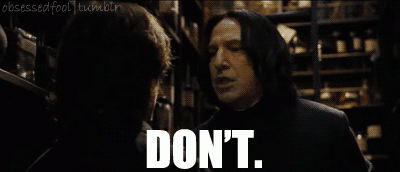 Your basket is filling up in record time and you make a mental note to complain to the manager because the baskets must have shrunk or something. They just don't make 'em like they used to.
7
Then, suddenly, you remember that you are not rich. You'd be pretty amazing at embroidering a limitless credit card or selling cushions at a fair, but neither will help you pay for the contents of your overflowing basket.
8
You try bargaining with yourself. If you put those half-price watercolours back, then you're denying the artistic world of the masterpieces you'd create with your talent. It's practically a crime.
9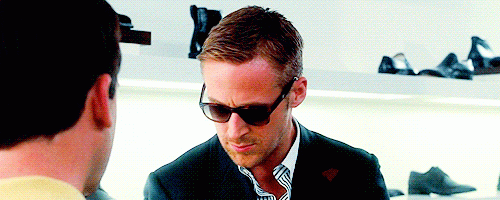 You start judging others by the content of their baskets. £20 for a 50g ball of wool? Who does this person think they are, Posh Spice? They're obviously an awful human being and you're not jealous at all.
10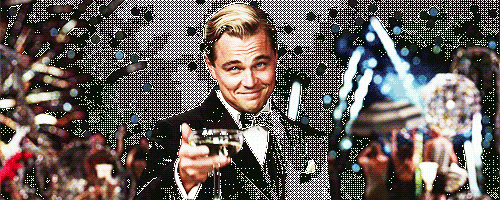 In the midst of your panic, you realise that most of the items are on special offer anyway and therefore an investment. Not buying them would make you foolish, so you pay for the goods and leave the store triumphantly. All you have to do now is hide your bank statement and burn the receipt.
If you're having craft shopping withdrawal symptoms, the best cure we can offer is a dose of Pinterest – check out what wonderful things we've been fawning over at https://www.pinterest.com/craftsbeautiful/

Busymitts
Share your makes