Blog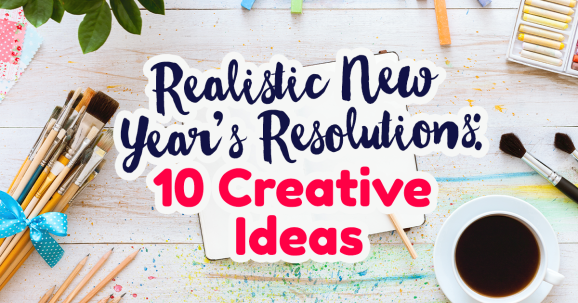 The New Year is a time to reflect upon the 12 months we leave behind and set some goals for the upcoming year. As passionate creatives, there's always something we want to get stuck into next, but have you ever set yourself a creative New Year's resolution and actually kept it? We've rounded up ten achievable crafty tasks that you can do from the comfort of your own home!
1 Finish Works in Progress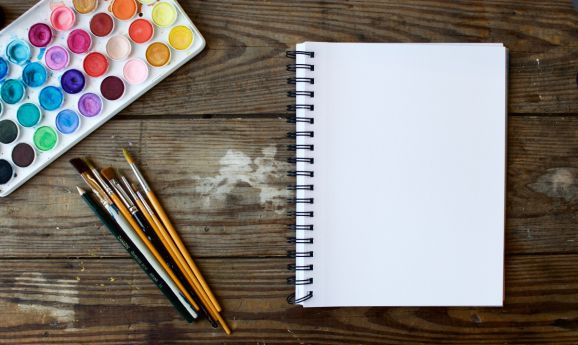 That growing stack of half-finished crafts isn't going to be completed by magic, so make sure you dedicate some time each week to getting them completed before tackling a new one. After all, who doesn't love that feeling of accomplishment when you've made something by hand?
2 Tackle Your Pinterest Boards
Without a doubt, Pinterest is one of the best resources on the internet for anything you want to make, be inspired by or learn about. It's a hub of creativity, and we've all got dozens of boards full of ideas that never got started. But, now's the time – set aside one day each month to make something from your boards to gradually work through everything you've been inspired by and pick up new skills along the way. Don't forget to follow the Crafts Beautiful Pinterest board for the ultimate inspo!
3 Use Up Your Stash
This is a big one… craft with what you've got before adding to your collection of craft supplies. Set yourself a 'use what you have' challenge to unleash your creativity and get stuck in. This also ties in with our last two resolutions because you can use your existing stash to finish works-in-progress and different makes from Pinterest. Three resolutions in one go made easy! Check out this eco-friendly beeswax wraps project - perfect for using leftover fabric!
4 Teach Someone Else a Craft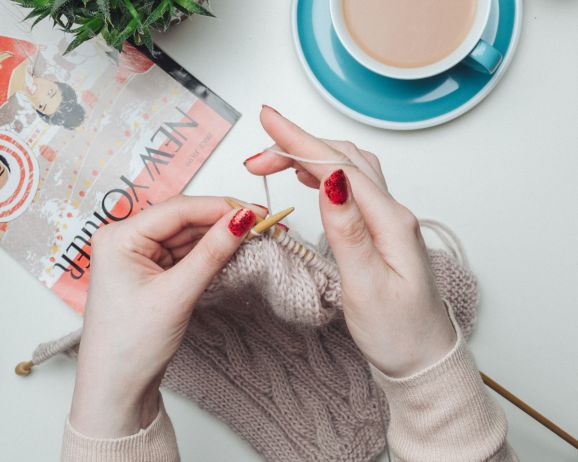 Spend time with family and friends this year by sharing your passion for all things creative with them. Everyone has a creative side, and an hour or two each week painting, knitting or cardmaking is a great way to introduce them to different crafts. That also means time away from screens and sharing quality time together, which is absolutely priceless!
5 Start the #The100DayProject
Now, dedicating a hundred days to something might seem daunting, but the #The100DayProject only requires five or ten minutes of your day. Think of the minutes happily spent browsing the internet and replace them with something more productive. You can share your chosen creative project on Instagram under the hashtag #The100DayProject and connect with like-minded people taking on the challenge. Find out more about it here.
6 Visit Art Galleries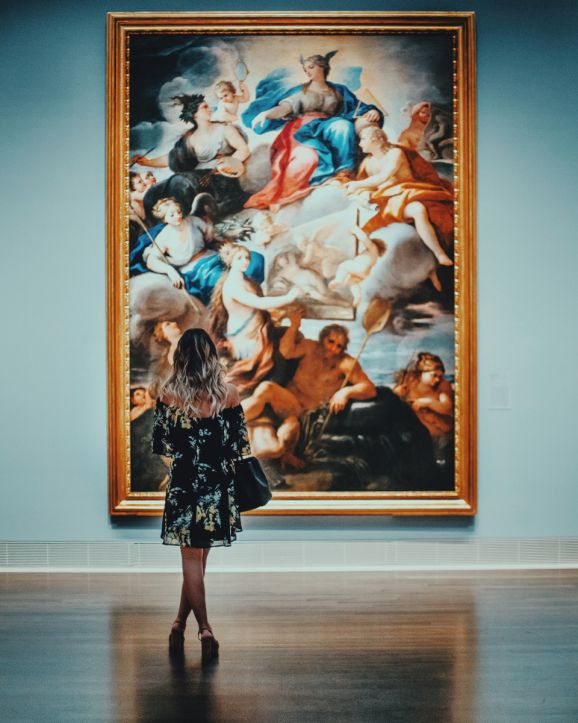 Set aside an afternoon each month to visit your local art gallery, or make a day of it by travelling further afield and see a specific exhibition. It's a wonderful way to get inspired for your next project, and we've got just the challenge to get you started: attend an art show you would never normally visit – you never know what you'll find! There's plenty of free galleries to visit, with lots of information on Arts Council England.
7 Document Your Creative Process
This is a really useful way to reflect upon your progression and to keep track of things that did or didn't work. For example, when mixing different paints, take a quick snap on your phone of the quantities, then you know how much is needed for that perfect colour next time. You could add them to your own private Pinterest board with a section for each project you've worked on, or take the old school approach and put them into a journal. Start in January and this time next year, look back to see your improved skills!
8 Try a New Workshop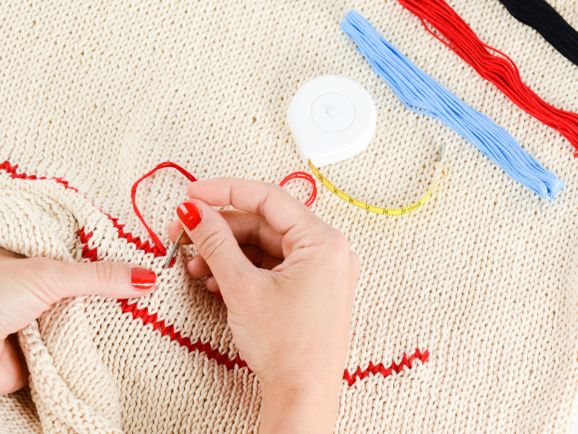 Dive into a fresh craft this year by attending a workshop to give yourself a confidence boost and test your abilities. There's tons of craft classes around the country to get stuck into, and the Crafts Council is a useful resource to find your nearest centre.
9 Start a Scrapbook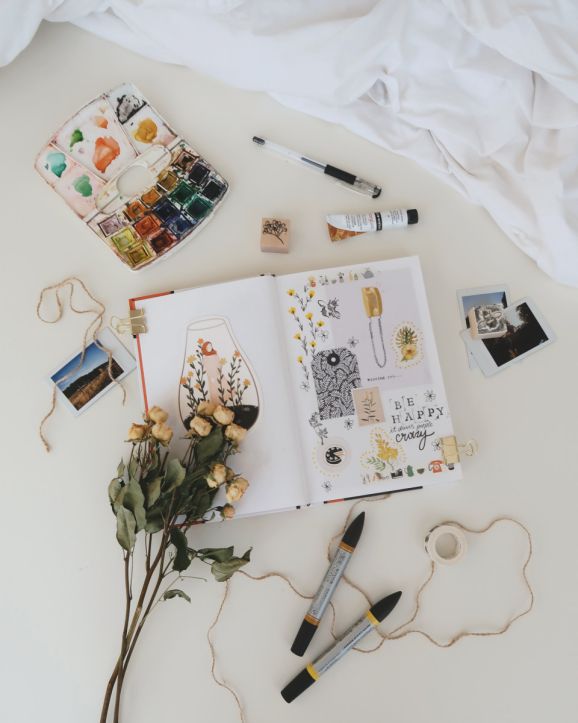 The beginning of the year is a superb time to start a scrapbook. The internet is brimming with aspirational pictures of beautiful layouts, but don't get too hung up on this. You can make yours as messy or as pretty as you like! Stencils, stickers and the classic polaroid-style photo make for easy and pretty pages that take no time at all! You could even roll this into #The100DayChallenge!
10 Regularly Attend a Craft Club
Seek out your local group to enjoy monthly, bi-weekly or perhaps even weekly craft clubs to find fellow crafters in your area! Look for your nearest knit and natter, Women's Institute branch or community centre to make friends and share creative tips. It's great for everybody of all ages, and there's no ice-breakers needed, you already have something in common – crafting!
Busymitts
Share your makes