Tagged Content:
Articles tagged with "silk"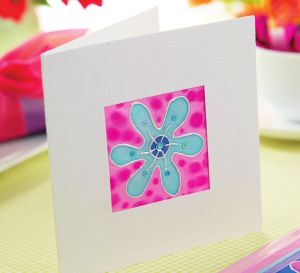 This timeless technique can transform day-to-day objects into trend setting items in no time!
Make spring really special this year with these gorgeous accessories. The soft ribbon tones and crystal embellishments complement the vibrant paints nicely. A little canvas shopper is not only stylish, it is useful too! Silk painting has always been a wonderful exercise for this time of year due to the nature of the material. The lightness of the fabric suggests that warmer weather is on the way. So banish those plastic bags and pick up an environmentally friendly, handcrafted alternative! A painting project is the perfect exercise during the summer holiday, especially for little ones who are looking for something to keep them occupied over the long weekends.
Download now »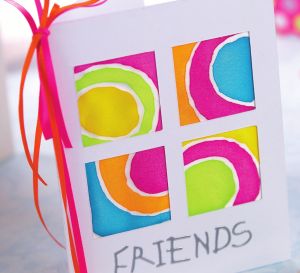 Set your inner artist free with these funky silk painted designs in vibrant retro colours
Organic shapes are the inspiration for this fab card and wall art set. The strong lines and bright colours will complement most contemporary décor, and would make a great house-warming gift. If you have always loved the look of this technique, but never taken the plunge, this is an ideal project to get started with. We have also made life that little bit easier by using polyester satin instead of silk, which is available from most good fabric departments. For those who don't feel ready to commit to buying a frame, grab yourself an embroidery hoop, and have a go at the gorgeous greetings instead.
Download now »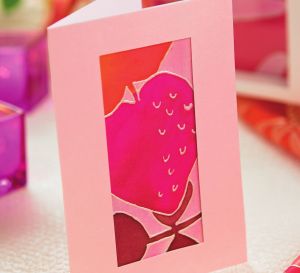 Conjure up some retro style with our silk painting ideas
Inspired by the designs on the high street, Jane Kharade has turned a silk painted scarf and matching picture and card into a unique gift idea. The silk scarf used here is of really good quality, so it's well worth taking your time over the paintwork and applying the gutta over a couple of evenings. If you prefer cool colours, use ocean hues such as turquoise, cobalt and aqua. Or, once you have the hang of the the painting why not design your own pattern?
Download now »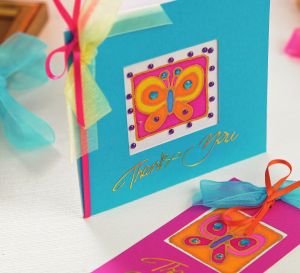 Paint silk with vibrant motifs for a look that says 'summer'!
Download now »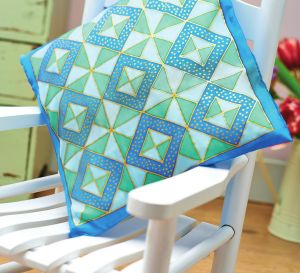 Bring an elegant touch of silky style to your home using Jane Cameron's top painting tips
Download now »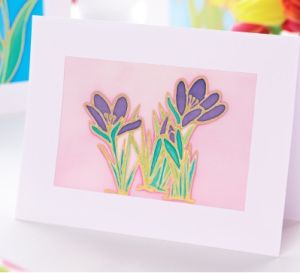 Jane Cameron's spring bulbs template was used to create silk painted cards, but this would also look great made into a mosaic!
Download now »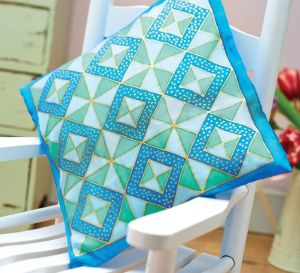 Silk Painted Cushion with Quilting Jane Cameron's fabric block template was used to create a silk painted cushion and lavender bag, but you can also use the craft motif to create a range of sewn goods
Download now »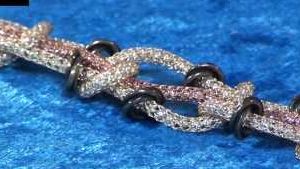 Tags:

crafts, how to, ideas, inspiration, jewellery, jewelry, palmer metals, silk, silver,
Palmer Metals has come up with a fab new chain called Silver Silk, which can be twisted and threaded to make on-trend accessories. Corinne Bradd guides you through the step-by-step process of creating a delicate bracelet using this inventive new material!
Watch video »