Tagged Content:
Articles tagged with "quill"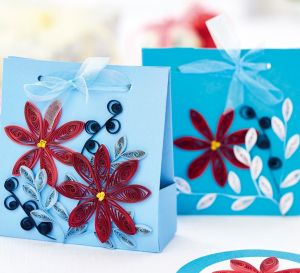 Tags:
Incorporate the flower of the season onto your gift tags and boxes
View project »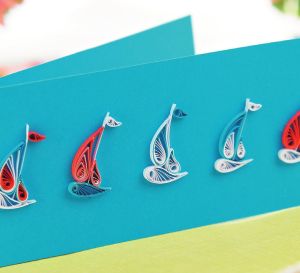 Quill some of Pat Green's seaside scenes ­ it's easier than you think!
Download now »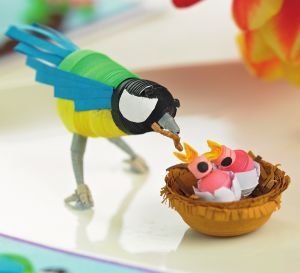 Try your hand at quilling a chirpy ornament and card set
There's nothing more spring-like than all the new life around us. Lambs are frolicking in the fields, foals are taking their first wobbly steps and the sky is full of birds preparing nests for their new arrivals. In her début project, Claire Willis shows us how to create an intricate 3-D scene which perfectly captures the moment when lunch arrives for some tiny new chicks. If quilled sculptures are a jot past your paper crafting skills, why not start with her beautiful bookmark and card? With Claire's expert guidance, we're sure you'll be coiling like a pro before the day is out!
Download now »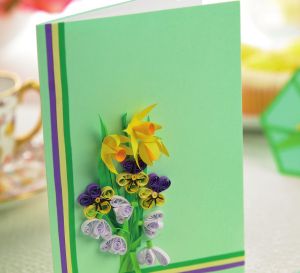 Rustle up these Springtime treats using the age-old art of quilling
"Quilling, it's as simple as twiddling your thumbs!, says Pat Green, and we tend to agree although there is definitely an element of skill required to create these enchanting springtime posies. The gentle art of quilling is ideal for decorating all manner of papercraft items to suite any occasion. By simply using the correct tools and pinching a basic coil with your fingers, you can create a range of delicate quilled shapes. The pretty spring florals illustrated here are made from only four of the numerous coils that you can use. Framing the finished pieces, then edging the cards and box with co-ordinated quilling papers will give a professional touch to your creations.
Download now »