Tagged Content:
Articles tagged with "how to"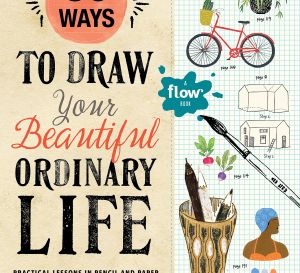 50 Ways to Draw Your Beautiful, Ordinary Life contains 50 easy, illustrated step-by-step lessons on how to draw a whimsically curated list of the things we see and interact with every day: a bouquet of flowers, a watering can, a cat, mittens, favorite plants and vegetables, a cup and saucer, a kitchen table, the list goes on and on. The lessons take us line by line from early sketch to finished drawing, with space alongside for the reader to draw the same. And unlike other beginner's drawing guides, every lesson stems from each artist's particular sensibility. This book is not about learning shapes, but how to create beautiful images with quirkiness and personality. The focus is not on perspective or shading, but the mindful pleasures of doing creative work.
We're offering our crafty readers an extract so you can learn how to draw your very own sewing box from start to finish!
Extracted from 50 Ways to Draw Your Beautiful, Ordinary Life by Irene Smit and Astrid van der Hulst (Workman). © 2018. Illustrations by Annemoon van Steen
Download now »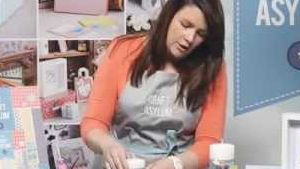 Join in with Fiona Lloyd at our Craft Asylum community and create a stunning candle which has been beautifully decorated with paper spiral roses using the latest Hello Sunshine collection
Watch video »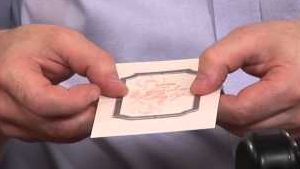 Tags:
Cardmaking whizz, Pete Hughes has designed this trendy party invitation with an outdoor theme.

View more from the Home Entertaining Collection http://bit.ly/ZzY0yj

Using amazing Sizzix dies and papers from your stash, a set of greetings or invites can be whipped up in no time and have that professional look everyone is after. Whether you are a papercrafting novice or a seasoned pro - this card appeals to all!
Watch video »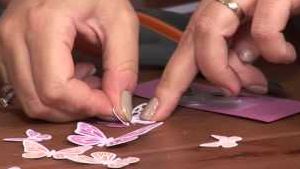 Tags:
Paula Pascual shows off a range of Sizzix dies and stamps that she has designed especially for papercrafters! Make a pretty greeting that features delicate butterflies and feminine papers for a special friend. To see more beautiful projects by Paula visit: http://bit.ly/QD6oFx
Watch video »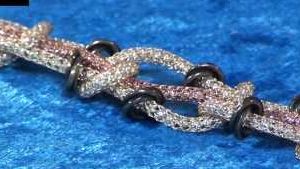 Tags:

crafts, how to, ideas, inspiration, jewellery, jewelry, palmer metals, silk, silver,
Palmer Metals has come up with a fab new chain called Silver Silk, which can be twisted and threaded to make on-trend accessories. Corinne Bradd guides you through the step-by-step process of creating a delicate bracelet using this inventive new material!
Watch video »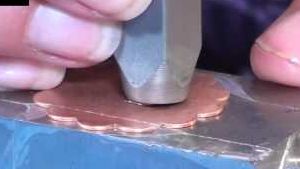 Want to create a more personalised piece of jewellery, with a name or special message? Corinne Bradd demonstrates how to use alphabet punches to stamp your mark onto flat metal pendants, then use them to create multi-layered pieces with punch pliers and rivets. For more details visit www.palmermetals.com
Watch video »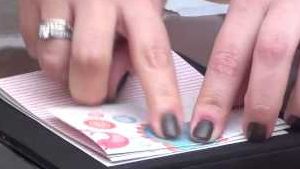 Tags:

birthday, card, card making, cardmaking, crafts, dies, happi, how to, papercraft, sizzix, tutorial,
Sizzix have lots of great papercrafting ideas on their website. In this video, Paula Pascual demonstrates how to make a fabric-covered concertina greeting by introducing embellishments and stitching to the die-cut shape.
Watch video »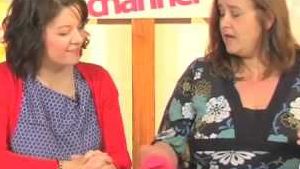 Tags:
In the latest project demonstration brought to you by The Crafts Channel, Corinne Bradd shows how to transform your plain card blanks into eye-catching shaped greetings, sure to delight the recipient! Look out for more crafty videos throughout the month as we'll be regularly updating the site!
Watch video »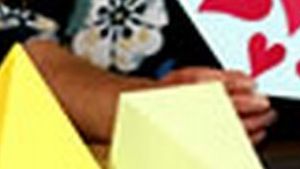 Tags:
Corinne Bradd shows how to create fab 3-D greetings in the latest project demonstration bought to you by The Crafts Channel. With some brightly coloured card and a few simple scores, you can whip up a selection of cards that fold down to fit in an envelope, then open to reveal a striking 3-D design! We'll be updating the site with more inspiring demonstrations over the next couple of weeks, so make sure you don't miss out!
Watch video »