Tagged Content:
Articles tagged with "alphabet"
Tags:
These may become the most-used digi stamps in your stash! There are countless uses for alphabet stamps and the wonderful thing about these ones is you can reuse them time and time again without any wear. You simply download the design, re-size to the size you require, print, then colour-in and attach to your card projects – easy peasy! They're a fantastic budget alternative to the traditional type and there's so many to choose from. There are endless ways to use them, so grab your colouring pens and put them to good use in your cardmaking and papercraft projects.
Download now »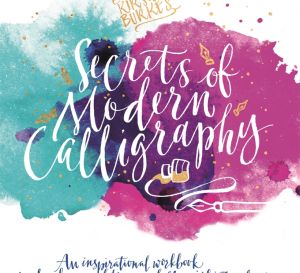 Embrace the craft of the moment with a pot of ink, a nib and these free calligraphy downloads
Calligraphy is a hot trend that isn't going anywhere fast, so why not embrace it, challenge yourself, and work the technique into your festive projects? Kirsten is kindly offering Crafts Beautiful readers the opportunity to learn the topes with goodies from her new book Secrets of Modern Calligraphy. Click the link above to download Kirsten's quirky script alphabet both in upper and lowercase, plus templates for a whimsical 'Merry Christmas' sentiment, which is perfect for decorating your festive greetings and parcels.
Check out Kirsten's video tutorial on how to create angled letters below!
Secrets of Modern Calligraphy by Kirsten Burke is available now (£12.99, bonnierpublishing.com)
Download now »