Tagged Content:
Articles tagged with "advent2018"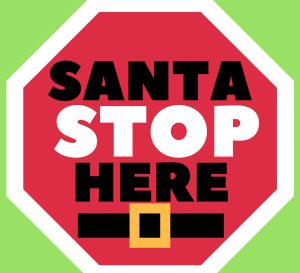 Tags:
All crafters know that it's all about the finishing touches, and that's no different when it comes to decorating for Christmas! We've produced our very own Santa Stop Here signs ready for you to print out at home so that the big man himself definitely turns up during the night – that's if you're on the nice list, of course. There are so many different things to do with this printable: laminate it and attach onto a wooden stick, stick it onto your window or place it on your front door. The grey background version is made to be cut out and if you fancy a bright background, then keep the green one as is! Now, get the mince pies, carrots and milk ready, and wait for Santa to arrive…
Download now »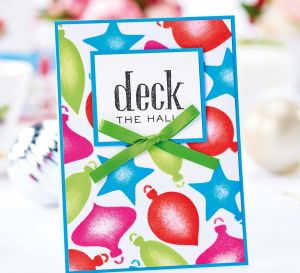 Tags:
Stencilling has become very popular in the craft world, especially when used with cardmaking and also for home décor. It's easy to get started, a thin sheet, usually made from mylar with a design cut out, is laid onto a surface, then ink or paint applied using a brush or sponge. I have chosen a stencil with bold bauble images and teamed it up with bright, punchy colours to create a decorative background. The stencil uses an ingenious wheel, so that only one image is exposed at a time, meaning you are less likely to go over the edge and ruin your work. A simple sentiment is then added to create a bright, jolly card for Christmas.
Download now »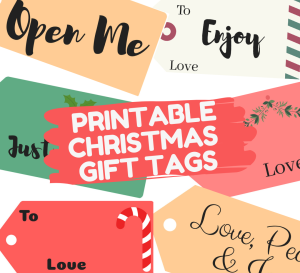 Picture the scene: it's Christmas Eve, all the shops are shut and you've just realised that you haven't got enough tags left for the last ten presents. What do you do? Well, Crafts Beautiful is here to save the day with a whole selection that you can print out. Simply print them out onto thick card and no one will ever know of the last-minute panic that occurred the night before – it's our little secret!
Download now »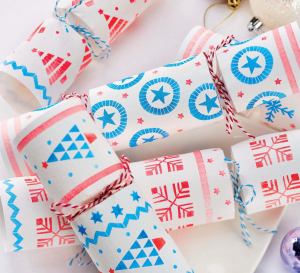 Tags:
A festive dinner table just wouldn't be complete without the crackers, so why not make Helen Fitzjohn's simple Scandi-inspired set in red and blue this year? Use our free designs on craft foam to create little handmade stamps to decorate them, then fill with treats and paper hats for your guests – and don't forget the groan-worthy jokes!
Download now »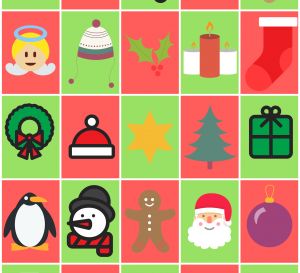 Christmas is all about sitting down with the family and spending quality time with everyone. First comes the indulgent Christmas dinner, then comes the fun and games! We've made our very own game of bingo that you can play with the whole family. There are six sheets to download so you can have a maximum of six people/groups playing, then you'll also need one person to pick out the cards (remember to cut out the final sheet into individual cards). The first to get five in a row wins – it couldn't be easier!
Download now »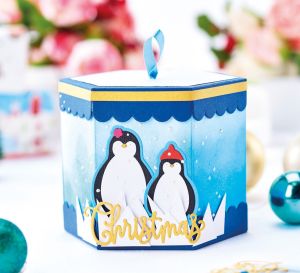 Tags:
Struggle no more to wrap awkwardly-shaped Christmas presents! These fun boxes, which feature charming penguins, simplify your gifting and mean no last-minute wrapping. Ombré effects work so well in the festive months, and combined with simple silhouettes and block colours this trio of projects makes for a spectacular set.
Download now »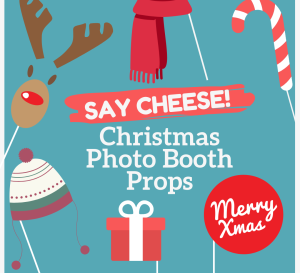 Tags:
Who doesn't love a photo booth? They're the perfect ingredient to a festive bash and produce such hilarious photographs and memories. We've created our very own set of props that you can download and print right away. Mount them onto a sheet of card, then pop a stick onto the back and use them for years to come.
Download now »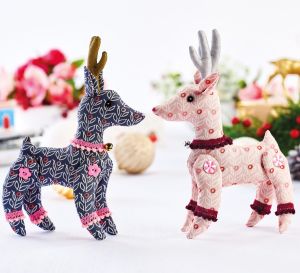 There'd be no present deliveries on 25th December without those trusty reindeer and Corinne Bradd's pretty couple are raring to take flight! Sewn from dainty floral prints in dark blue and dusky pink, our intrepid pair may not have shiny red noses but they make up for it with gold and silver antlers! Find the templates for the reindeer here
Download now »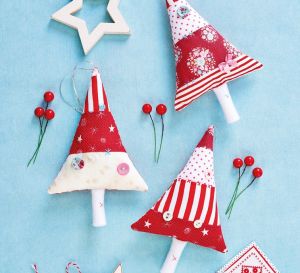 Tags:
Stitch Helen Philipps' fabric and button tree decorations in an hour!
Download now »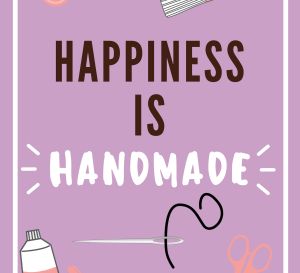 Tags:
Looking to brighten up your craft room on a budget? Simply print out these posters and place them in a frame for a quick and easy DIY trick that will certainly do the job.
Download now »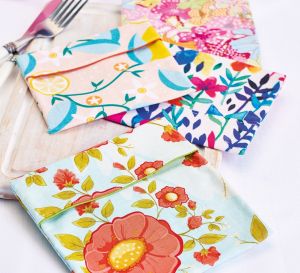 Tags:
Go plastic free and sew Corinne Bradd's reusable sandwich bags which are much better for the environment and look ever-so-pretty.
Download now »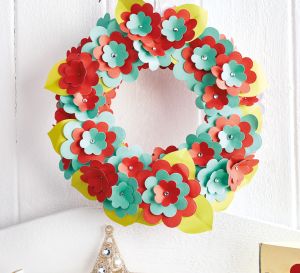 Tags:
Paper is such a versatile craft material – all you need is a flat sheet to create something that can be incredibly detailed. This pretty floral wreath is one such example, featuring multicoloured blooms that are scored and folded to create a 3-D effect. The technique takes a little while to master but once you've cracked it, the results are fascinating.
Download now »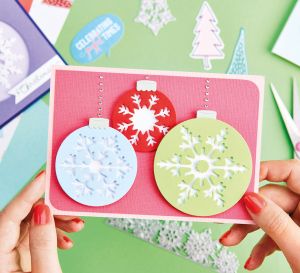 Tags:
Snow is certainly falling this month as we challenged Tracey Daykin-Jones to make five fantastically festive greetings using just a small selection from her craft stash. Taking classic snowflake dies and vibrant card, you too can whip up incredible designs in just a few simple steps!
Download now »