when you subscribe to magazine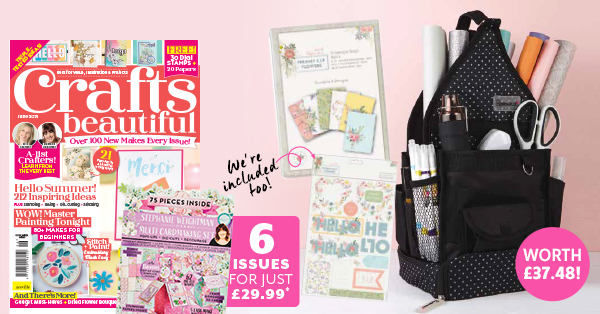 This charming bag is a quick and easy way to transport your stash from one place to another. There's plenty of storage to keep all of your craft supplies organised and tidy, with a large space in the centre, a zipped area at the bottom, smaller mesh pockets and elastic sections for holding pens and brushes.

Your bundle includes:
Papermania Craft Tote
Freshly Cut Flowers Decoupage Pack (A4)
Freshly Cut Flowers Envelope Bags (6 pcs)

Subscribe today and get 6 issues for just 29.99*!


Click here