Tags:

competition, craft, crafter's companion, crafts, fabric, gemini, giveaway, machine, paper, win,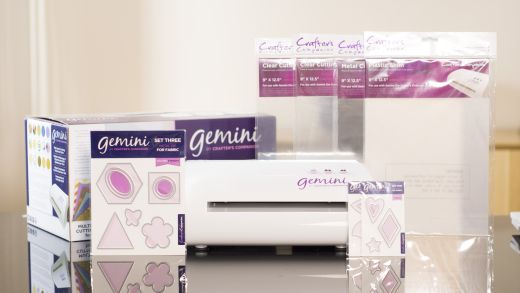 Worth
£260
Two lucky readers will win a Gemini machine bundle and dies from Crafter's Companion. Your favourite die-cutting machine now has special dies specifically aimed at stitchers, and we've got six Threaders Snow Globe sets to offer along with the machine. You can use them for home décor and soft craft projects, or for mixed media and papercraft there's so many possibilities! crafterscompanion.co.uk
This competition has expired
Worth
£260!
Two lucky readers will win a Gemini machine bundle and dies from Crafter's Companion. Your favourite die-cutting machine now has special dies specifically aimed at stitchers, and we've got six Threaders Snow Globe sets to offer along with the machine. You can use them for home décor and soft craft projects, or for mixed media and papercraft there's so many possibilities! crafterscompanion.co.uk
This competition has expired