Blog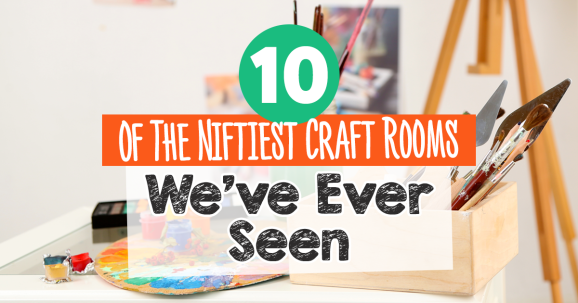 It's time to Marie Kondo your craft room and transform it into an area which brings you pure joy and happiness. We've got real envy just by looking at the ones below, oh how we wish ours looked like that! Make it your year to refurb your craft space and create room for even more inspiration. From washi tape organisers to pegboards and upcycling ancient household furniture, there's something here for every budget and space.
1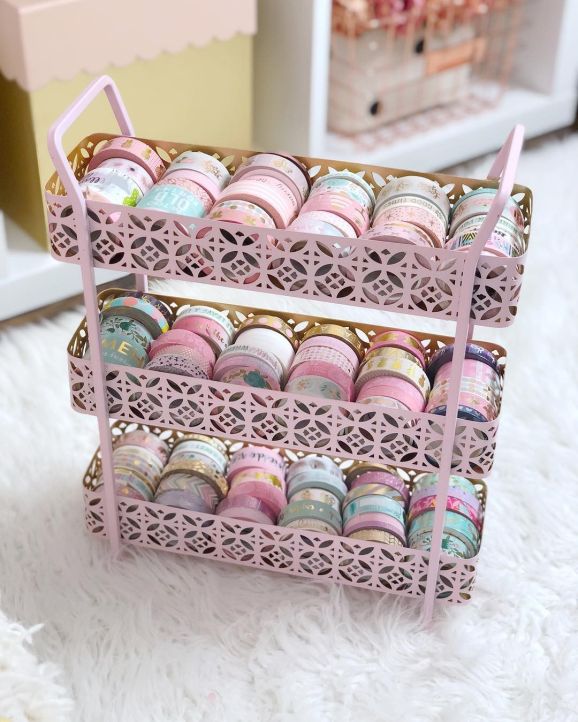 This Well Planned Life/Instagram
How dreamy is this washi tape organiser!? There's nothing quite like being able to see all your crafty essentials and when it looks this pretty, you won't even want to touch it! #washitapegoals
2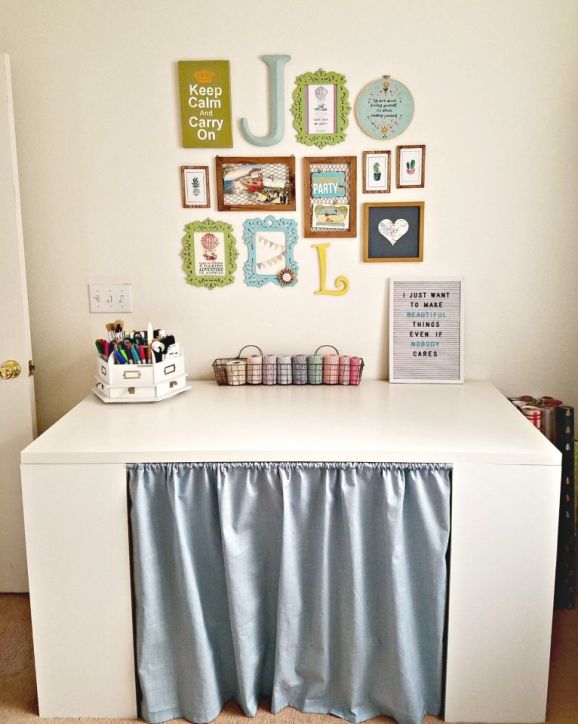 Organize Your Stuff Now
We adore the idea of keeping all your big and not-so-pretty items hidden behind a little curtain. Best of all, you can keep your stash out of sight of your partner so they'll never realise the extent of your collection…
3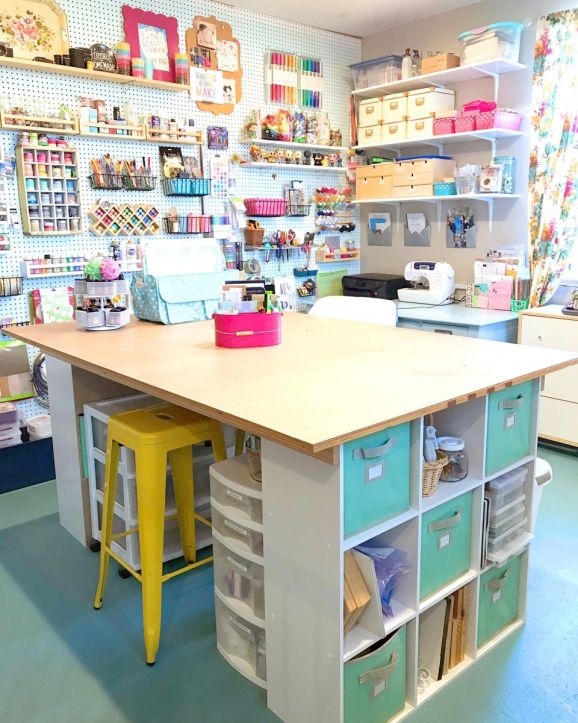 Happiness Is Homemade
WOW – this craft room is like stepping into a rainbow! So much inspiration comes from having your materials on show and this seems like the ultimate way to keep it organised and clutter-free. We just want to live there!
4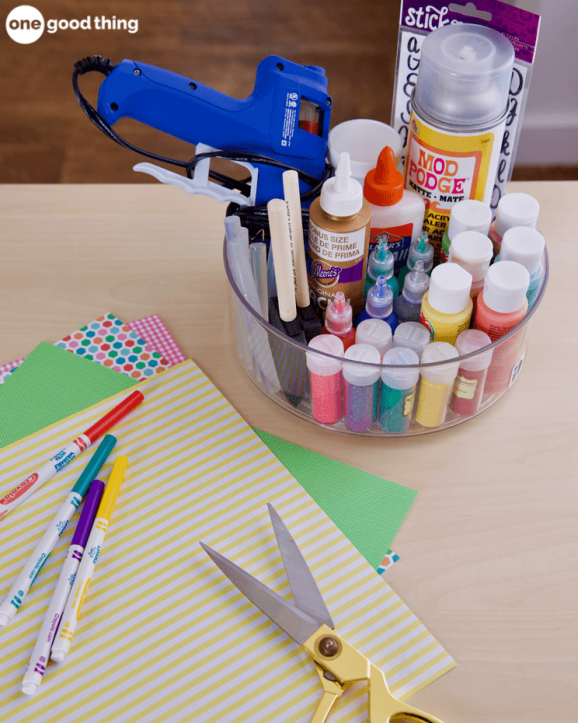 One Good Thing
Did you know that Lazy Susan's have been around since the mid-1700s? Nowadays they've got so many uses, including keeping your craft room at bay. Put all your supplies on it and spin to keep everything accessible while you work. It'll keep you more organised and less messy.
5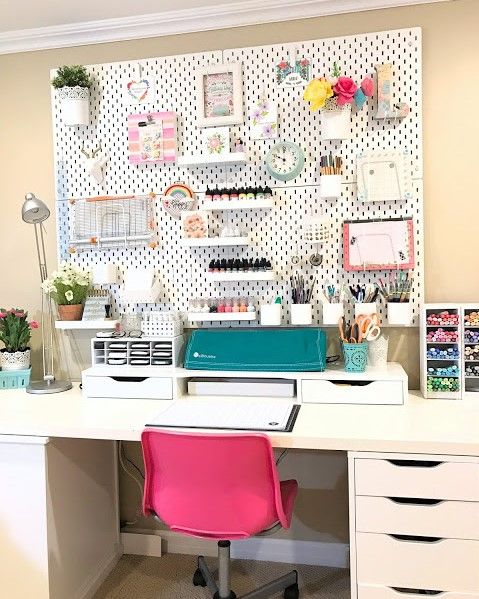 Stitches In Paper
It's incredible how effective a peg board is! If you're stuck for space and money, just purchase one of these and display all your crafty bits on it. Not only will it save room on your desk, but it looks ever-so stylish.
6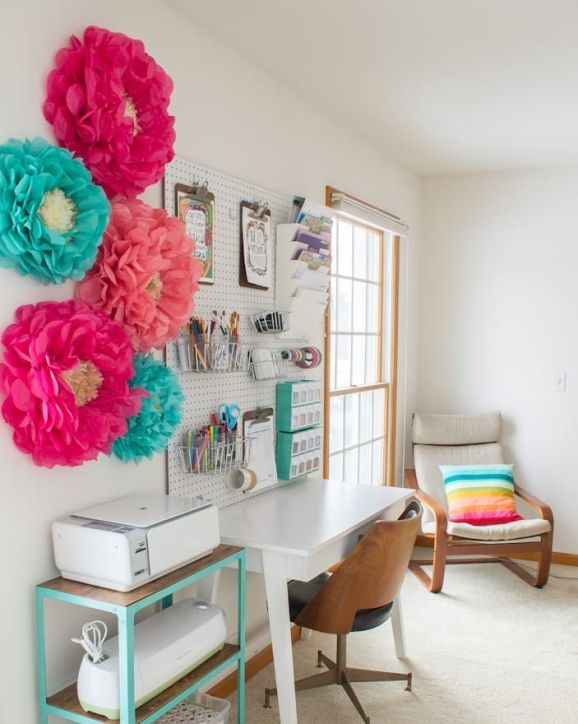 White House Black Shutters
Only have one small area in your home for your crafting? Why not liven it up a little with a beautiful wall display that provides a real pop of colour without adding any paint to the wall itself! We're completely in awe with this minimalist approach.
7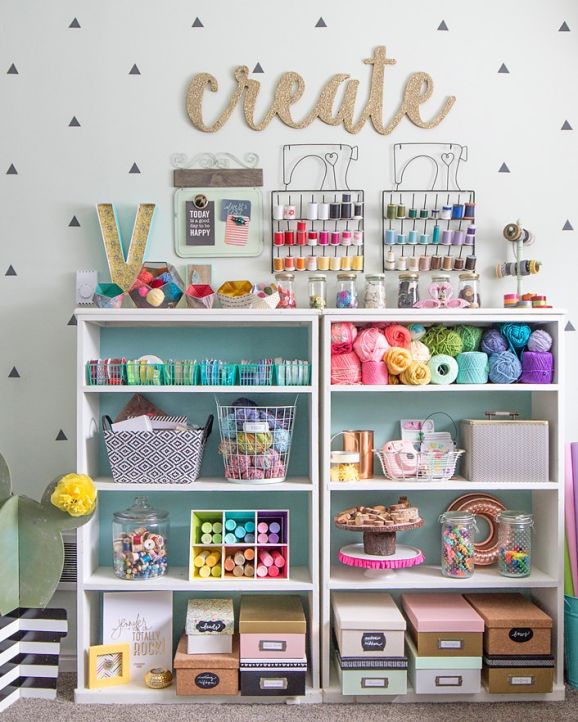 The Craft Patch
Most people have shelves similar to this and they're a fab way to display your craft supplies without the need to go out and buy anything (maybe just a lick of paint if you want that expert finish!). As you can see here, each shelf is neatly sorted into small boxes, making it ever-so pleasing on the eyes.
8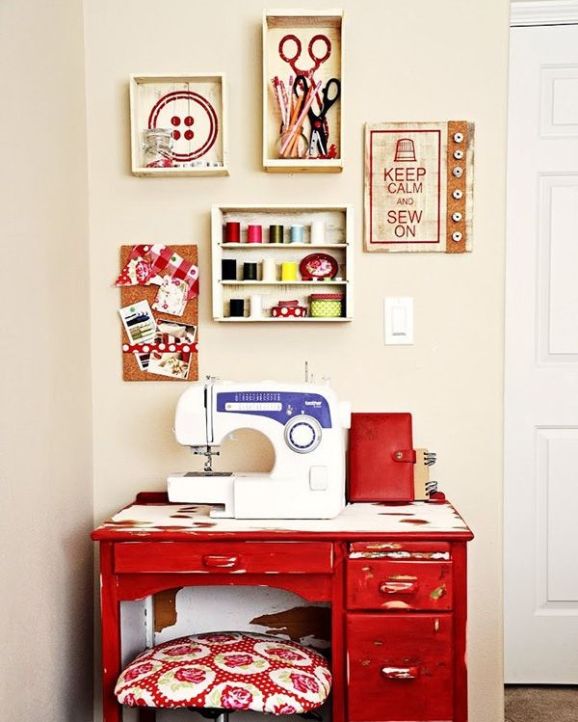 The 36th Avenue
If you're incredibly tight for space but still want a craft area that feels like your own haven, look no further. Take an old desk and give it a lick of paint, then display your materials in wooden boxes on the wall above, next to some pretty frames. All it takes is a day's work!
9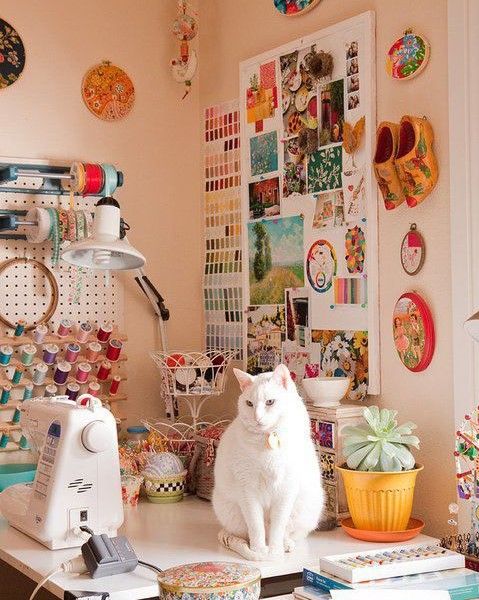 Pinterest
It's completely true that you can find inspiration all around, so decorate the walls around your desk with items from your travels, a simple mood board and of course, your cat!
10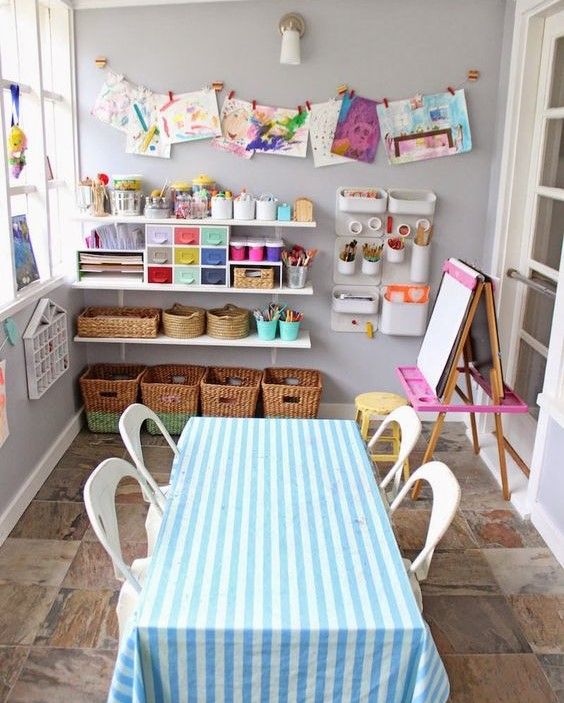 You Clever Monkey
Turn your conservatory (or similar area), into a craft space for you and the children! If you don't mind it getting messy, this is a brilliant way to combine two rooms into one. Who knows, the kids may be that source of inspiration you need!
Busymitts
Share your makes